Charity Challeng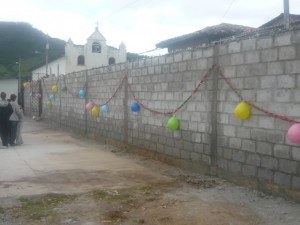 e would be nothing at all if it wasn't for the natural culture and beauty of our expedition destinations. So Responsible Tourism has always been a huge priority and a topic very close to our heart. It's for this reason that it is part of our responsible tourism policy to donate around US$500 (on average), on behalf of each of our expedition groups, to a charity organisation based locally to the challenge destination. Indeed it's part of our Responsible Tourism policy to give as much back to the local community as we can, through employment, spending locally, engaging with locally owned businesses, and educating those that are travelling with us and leave as small a footstep as possible wherever we go.
In this series of blogs we are going to be highlighting some of the work that we do around the world so that past, present and future participants can see where their money is going to. Our Peru Project Manager Emma is particularly excited to be highlighting this part of our work.
"In the excitement of everyone fundraising for their specific charity, the good work that you are also contributing towards in the local communities where you are travelling is often forgotten. So to all of our pa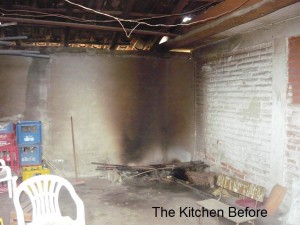 st, present and future challengers – please take a moment to pat yourself on the back for your achievements abroad!"
This week we are focusing on Ecuador. In recent years we have taken to helping the local communities north of Quito in the municipality of Otavalo. Otavalo town itself is very popular with tourists as a day trip due to its huge local market. The market is one of the biggest and friendliest in the country and tourists get up early and drive from Quito to come and learn about traditional Ecuadorian products and handicrafts and how to haggle for them!   
However, a few hours further north of the town of Otavalo, where handicrafts are not made and tourists don't tend to travel so much, living conditions are much tougher. Each year we try and help one of the small indigenous communities, often by contributing to building projects. This year has been the turn of the San Francisco community, 4hrs dri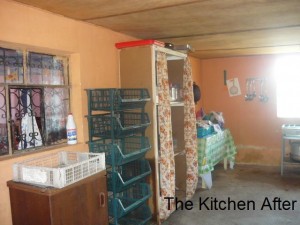 ve from Quito close to the town if Ibarra. They asked us (through our local ground agents) to help them to construct a new wall around the communities' small local school so that the children could play safely in their breaks. We assisted them with this, and also helped build a small block of hygienic toilets the children could use, and to round it off, we helped to support the refurbishment of the kitchen which makes the children's lunch. This is just one of many projects that we are proud to be involved with. Stay tuned to this blog series (by clicking the orange RSS button) if you want to learn more about how we give back to local communities. If you'd like to receive up-to-date news on our latest challenges, promotions and developments, please enter your name and email address into the adjacent box.