Greg James updates his Radio 1 blog…
Good evening lovely people.
Wow.  What a da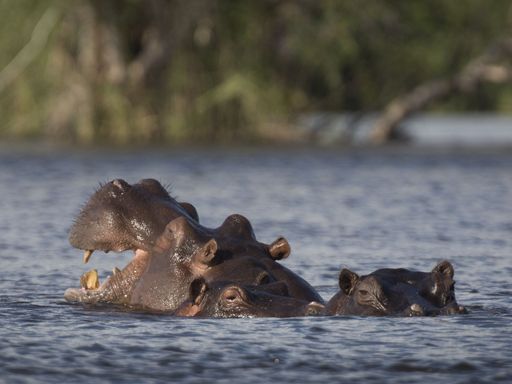 y.  Exhausting – so so tired, we are all so almost over this week of hell and high water.  One last big push tomorrow and we'll be very happy campers.
Today was a long old slog – unending winding river with really dodgy bits full of hippos which, at times, were incredibly threatening.
I have learned so much this week – a real life changer. I've always seen this place like we all have on Comic Relief films, but being here I can report back (and you can trust me) that the money you raise is absolutely working.  It's putting kids through school so THEY can shape a decent future for themselves.  The cause works – I've seen it for myself.  So if you've donated this week – thank you.
Bedtime.  Shattered.  ONE more day.  We're ready.
UK ONLY: Support Greg by donating £1. Text Greg to 70011 (texts cost £1 + std msg charge). For terms and conditions go to http://bbc.co.uk/comicrelief
source – http://www.bbc.co.uk/blogs/gregjames/
To keep up to date on all things Hell and High water, you can follow us on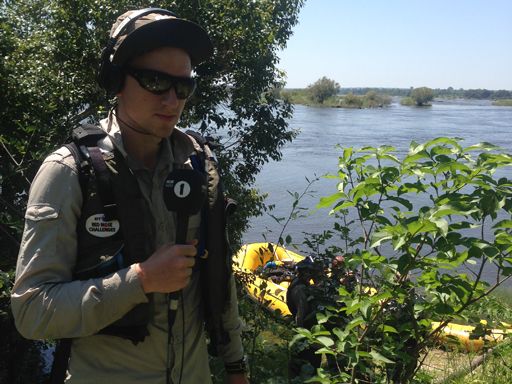 Facebook and Twitter, and subscribe to our Blog, YouTube account and mailing list. You can also find out all about the challenge and see the latest news here.
If you've been inspired and want to take on your own experience of a lifetime, then check out our amazing and global range of treks, bike rides and mountain climbs here. You can even take part in our exclusive Zambezi challenge. Click here to receive details once the challenge is complete.