Altitude sickness can sadly effect anyone, however with proper acclimatisation and a good level of fitness, your mountain should soon become a mole hill…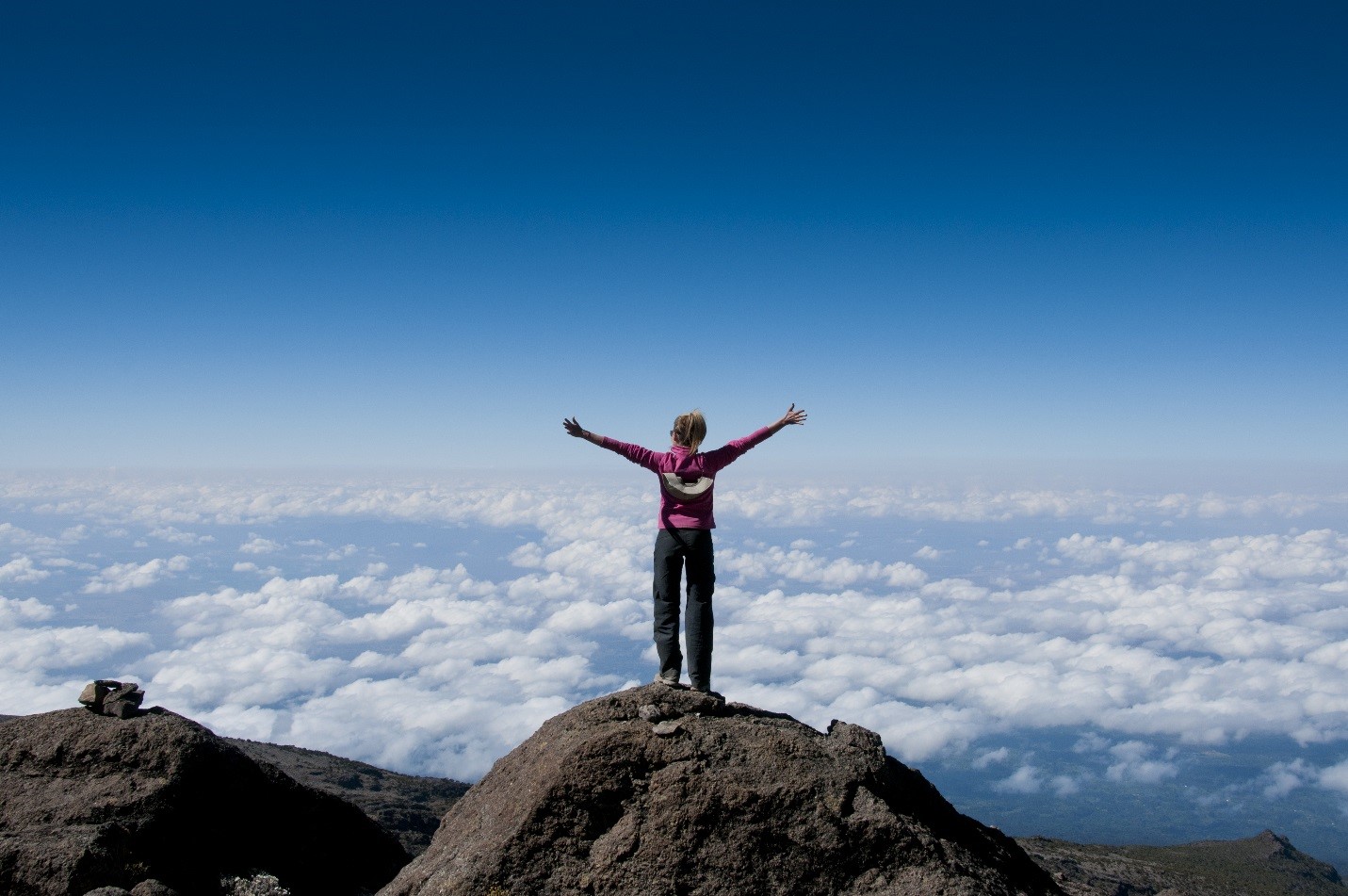 At Charity Challenge some of our most spectacular challenges reach dizzying heights, seeing you summit at considerable altitude. Below we have broken down 3 of the most popular treks in a handy table to help give you an overview of what to expect as you climb up the mountain and through the clouds…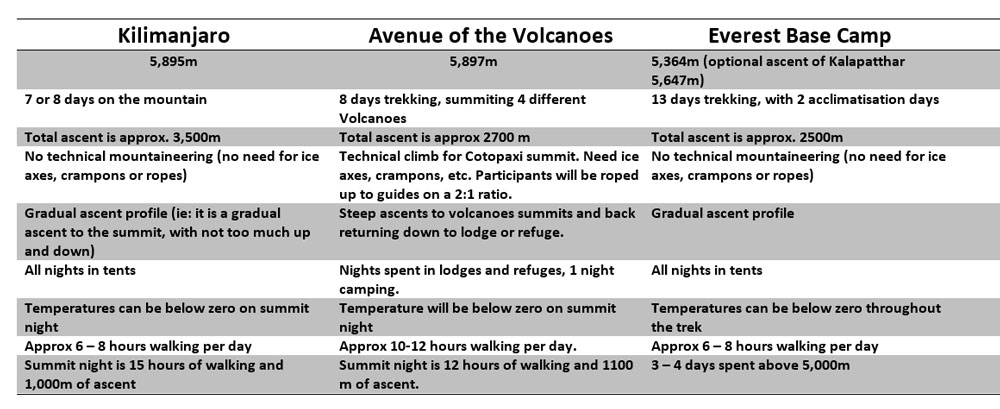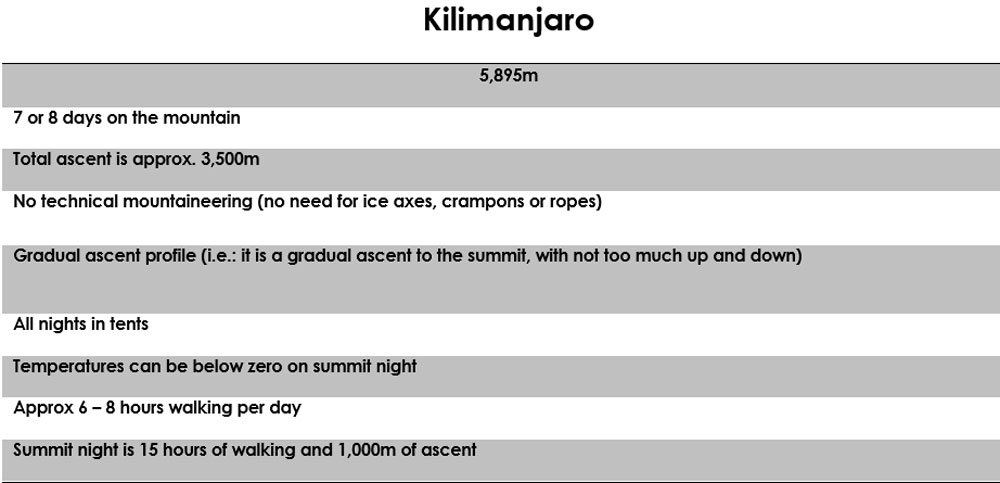 Kilimanjaro – the world's highest freestanding volcano has frequented the bucket lists of many explorers, this incredible challenge sees us sleeping under a star studded Tanzanian sky before the climax, a night time summit route to its highest point, Uhuru Peak, 5,895m overlooking a field of clouds. Up here it's easy to see how it gained its nickname, the 'Roof of Africa'.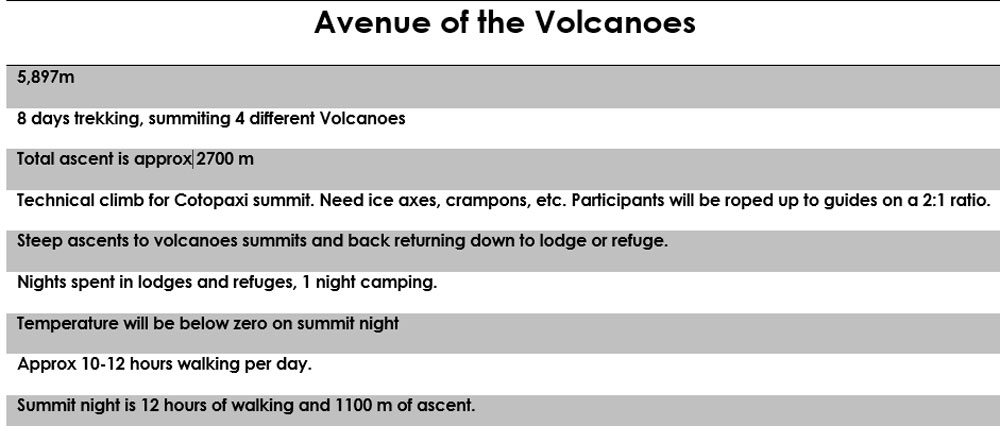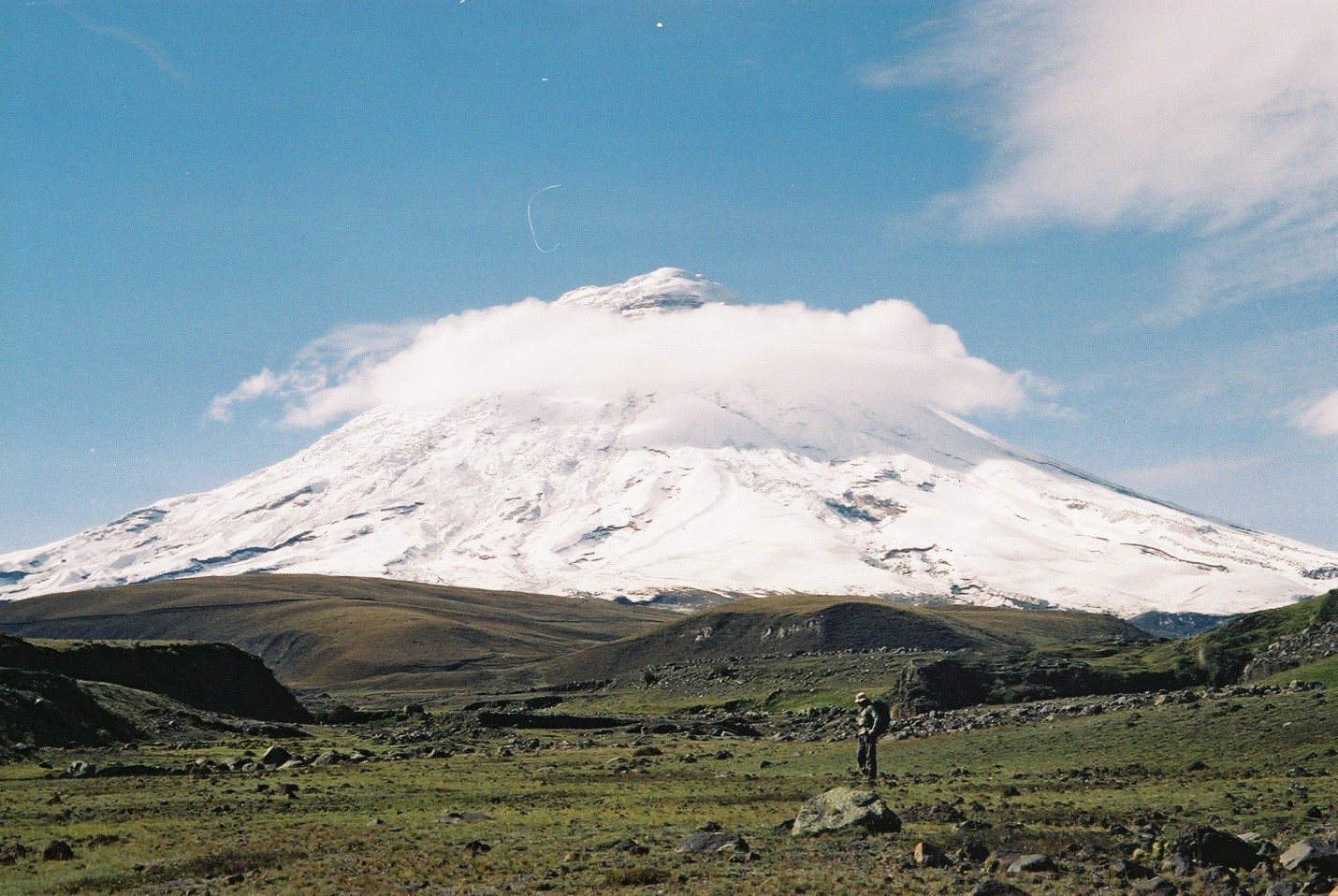 Avenue of the Volcanoes – Sneaking in at just a couple of meters higher than Kilimanjaro, Cotopaxi is the largest of the 4 volcanoes that we tackle on this magnificent trek through magical Equador. More technical than Kilimanjaro, our climb will involve us whipping out our ice axes, crampons and includes sections where we are roped to our guides in order to conquer the glacier, the final hurdle before the 5,897m summit!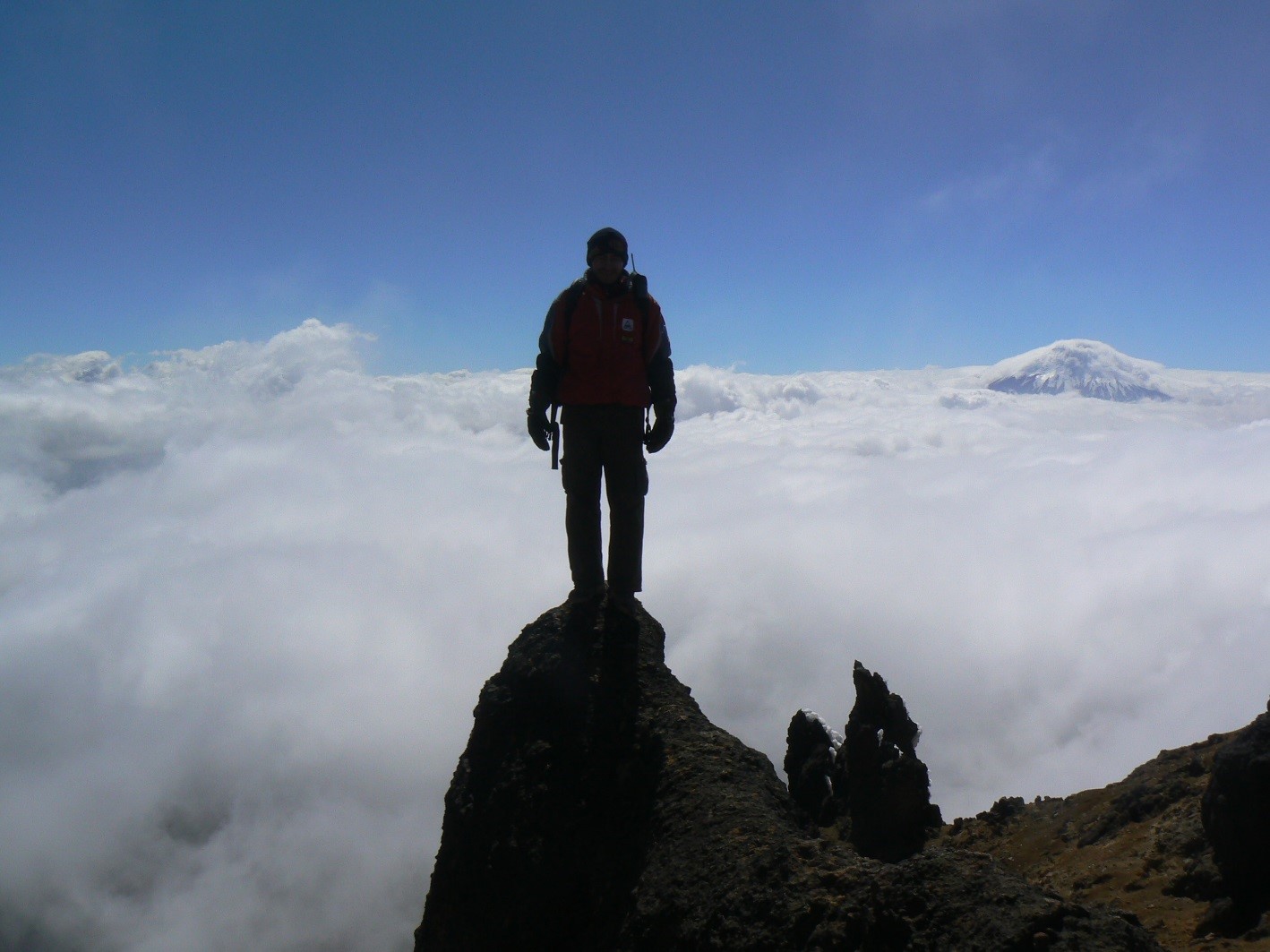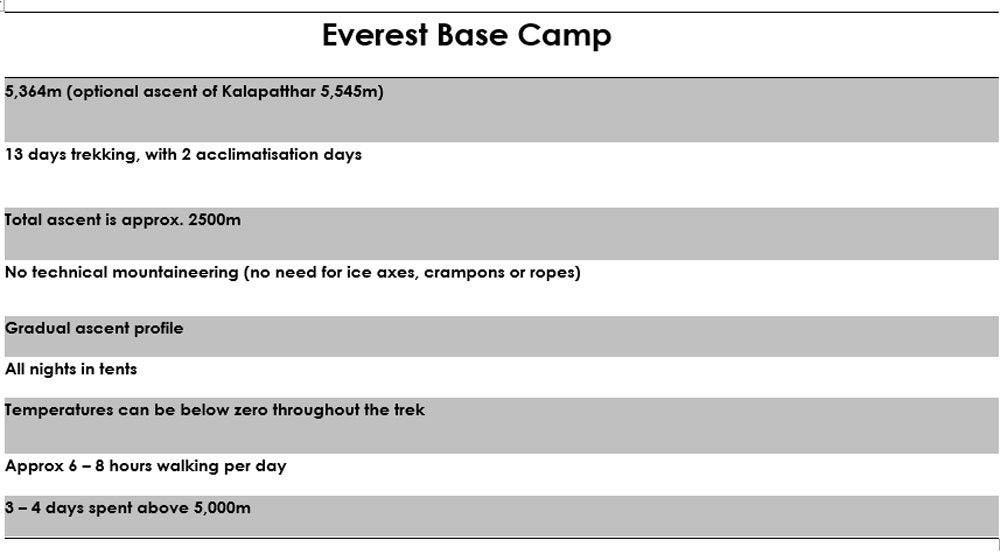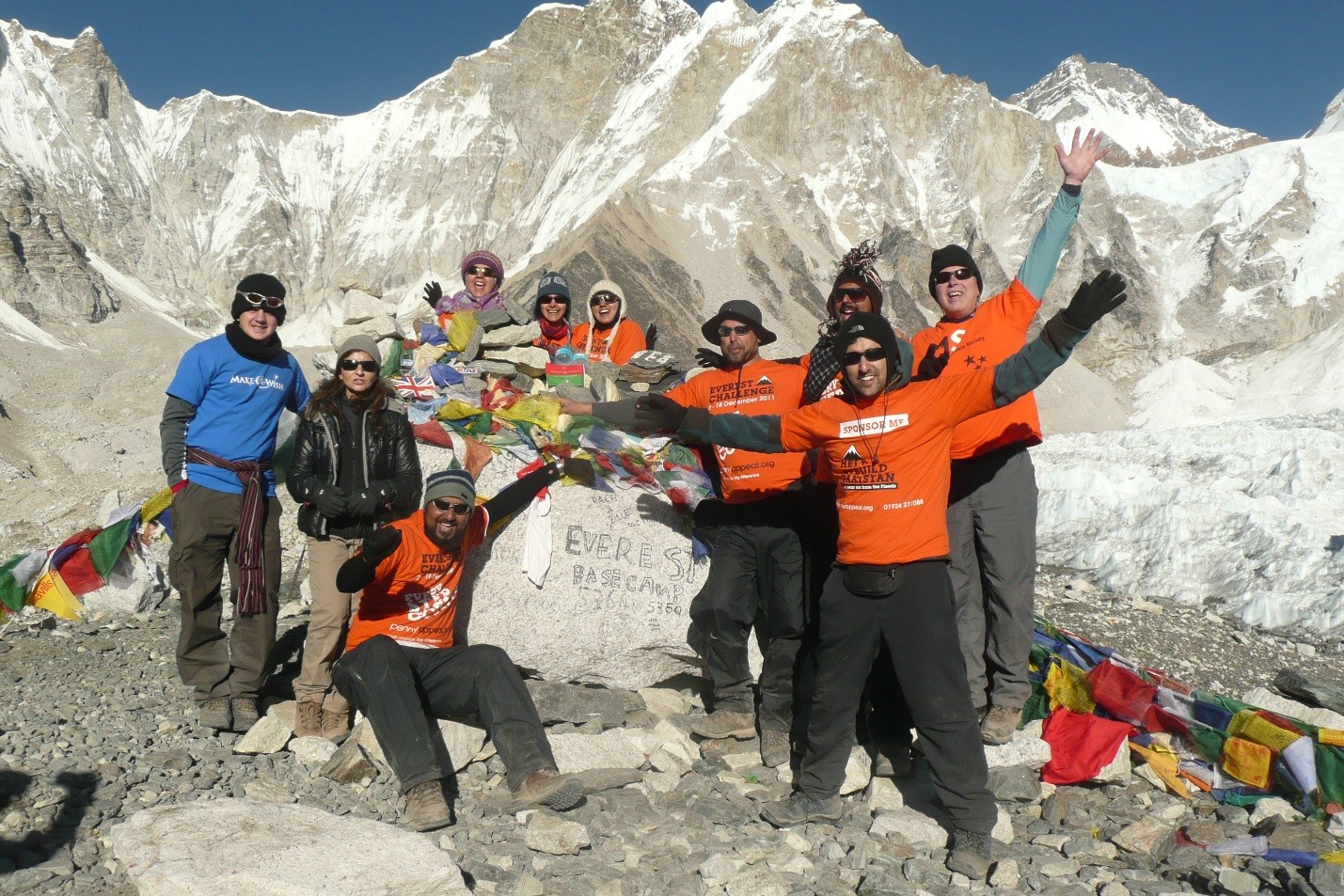 Everest Base Camp – Last but certainly not least, Mt. Everest the world's highest and possibly most revered mountain stands at a formidable 8,848m! Whilst our trek isn't taking us quite that high, as night falls we will feel like we can reach the stars and during the day we will be accompanied by passing clouds. We will reach a considerable altitude of 5,545m as we reach our summit, Everest Base Camp,! Here we are aptly rewarded for all our efforts by sensational views of the surrounding Himalaya. So, wherever your challenge is taking you and however high, we hope the above charts may have helped answer a few queries. As always though, please feel free to give us a call on 0208 346 0500 if you have any questions!