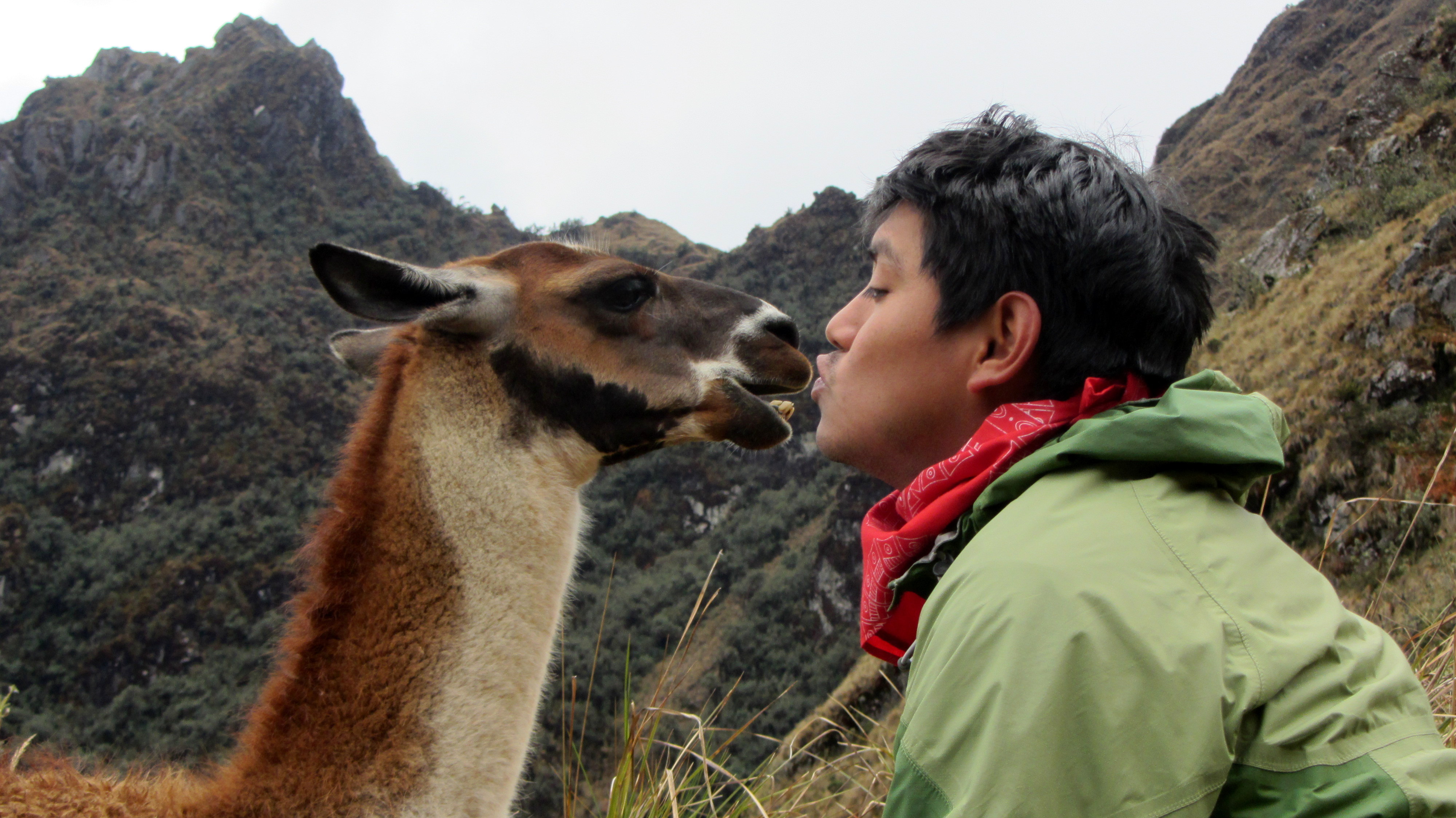 Set your faces to excited, because after almost 10 years, our Classic Inca Trail Challenge is making a much awaited return – September 2016!

Without doubt the most famous trek in South America, The Inca trail, consists of an incredible 4 days trekking 26 miles in the footsteps of the Incas, along the route traditionally used to travel from Cusco city to Machu Picchu.
This amazing trek is coming back to our wide portfolio of challenges in September 2016!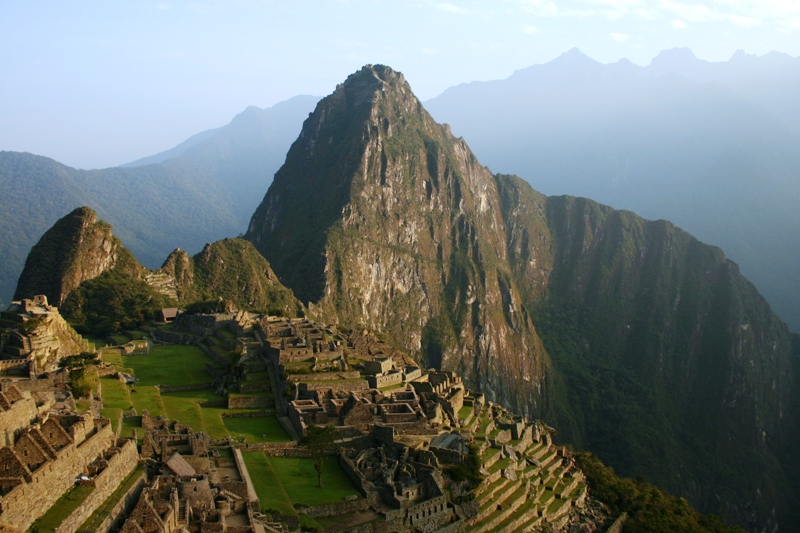 So why did we stop trekking the Inca trail?
Up until a couple of years ago, the Inca trail had gained a very bad reputation, it was overcrowded, dirty, with unprofessional tour operators mistreating porters! Charity Challenge, did not want to be part of this, hence the decision to stop operating the Classic Inca Trail challenge for an alternative, more responsible route.
Over the past few years, the Peruvian Government has realized the importance of protecting this world cultural and historical heritage site and consequently decided to implement strict measures in order to preserve this important route:
• Limiting the number of people entering the Inca trail to 500 a day including guides, cooks, porters, etc. with Inca passes issued under the clients name using full passport details. Passes are non-refundable and non transferable.
• Group sizes should not exceed 16 participants, and they should have at least 22 porters and 2 guides.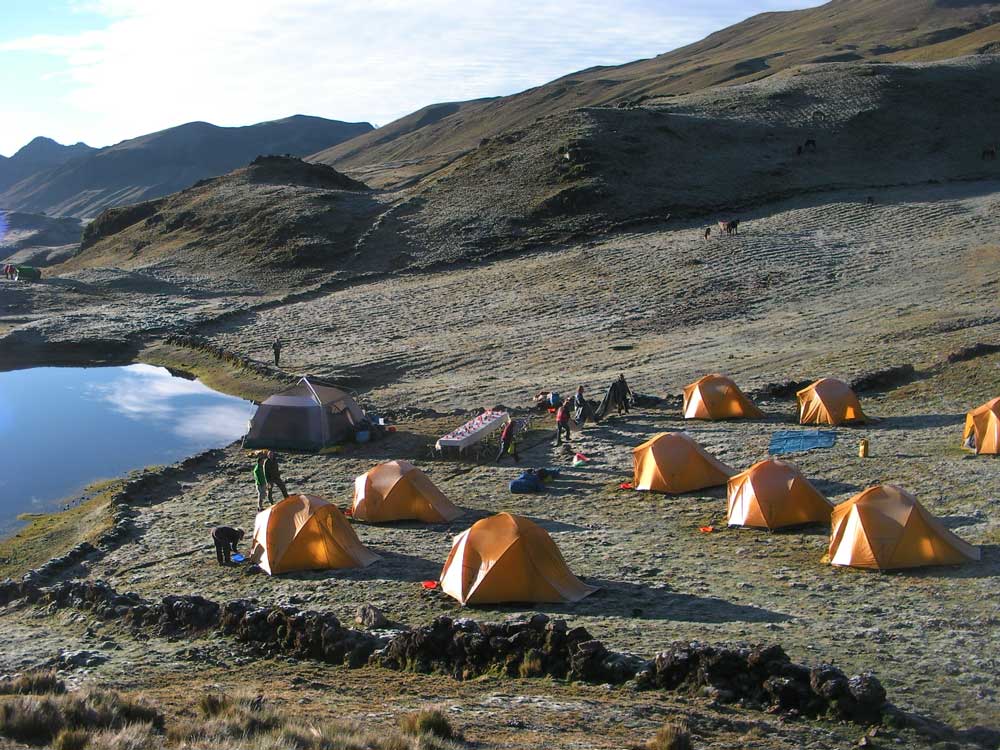 • Tour operators, who want to send their clients on the Inca trail, need to undertake a tough application process in which inspectors will go unannounced to the company's premises to check the equipment (tents, tables, sleeping bags, etc.) are in a suitable condition and that they provide all their porters with all the necessary equipment to do their job. After this checking process they will be issued with a license.
• Guides need to undertake a one week course (additional to the 5 years they have already spent in university) where they learn more about evacuation techniques, how to identify symptoms of hypothermia and AMS and immediate treatment.
• The Peruvian government also carries out unannounced audits where they ensure porters are not being forced to carry any weight above the limit imposed by them (20kgs+ 5kgs personal belongings).
• The rubbish should be recycled and carried all the back to the city for proper disposal. Only biodegradable detergents can be used on the Inca trail.
• If a tour operator is found to not comply with any of the above rules, they get fined and their license could get cancelled.
On top of these regulations, responsible tour operators are taking a step forward, doing a bit extra for their porter's welfare and responsible operation of the Inca trail.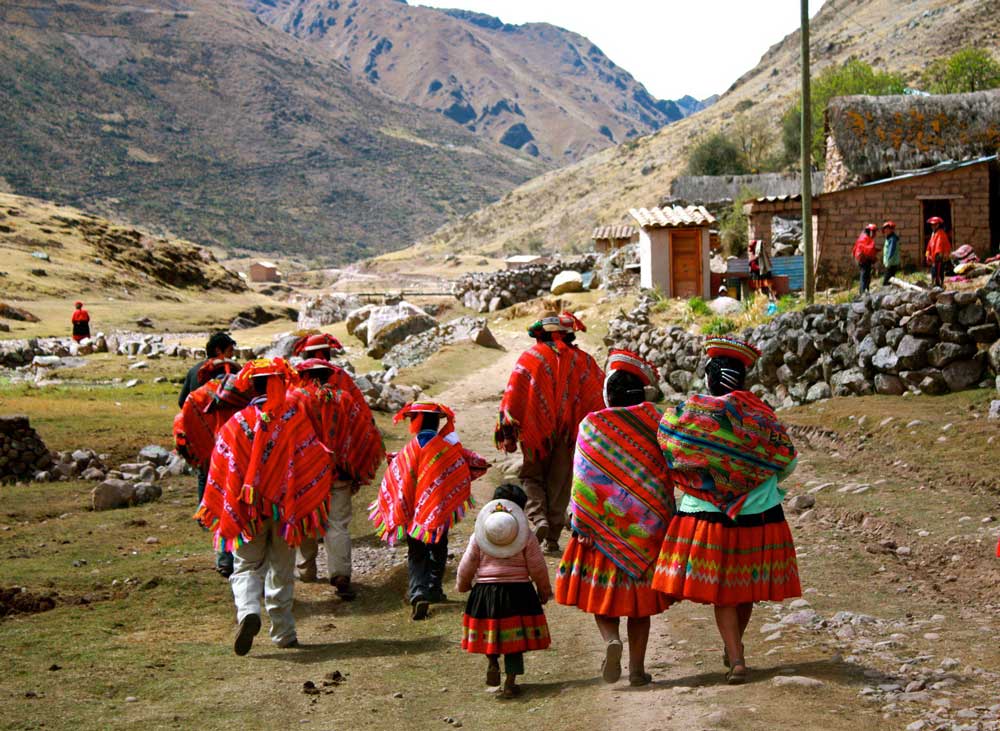 So why are we re-introducing the Inca Trail?
During the time we were not operating the Classic Inca trail, we put together a beautiful alternative trek through the Lares valley, which still includes one day walking through the last section of the Inca trail, where it is not necessary to have a full team of cooks and porters to go in as you only walk for a few hours. This trek is as demanding as the Inca trail if not a bit more as it goes higher, you have the beautiful scenery of the Andes surrounding you and get to trek through local villages.
Sylvana, our operations manager for our entire South America portfolio, was born and bred in Peru and has done both treks herself on various occasions during her tour leading days! She thought it would be good to offer our participants both options as she believes each trek has "its own charm."
"Some people love the remoteness of the Lares trek, the fact that they are trekking with hardly any one else apart from their support team, and the fact that they go through local villages while trekking. For others, the fact that they are walking the actual route the Inca's did while visiting the various archaeological sites on the route, understanding the way they lived and thought at the time, seems a little bit like travelling back in time! People also have the chance to interact with their porters during the Inca trail. I strongly believe both treks are amazingly challenging and they both have enough highlights to attract different kinds of travelers."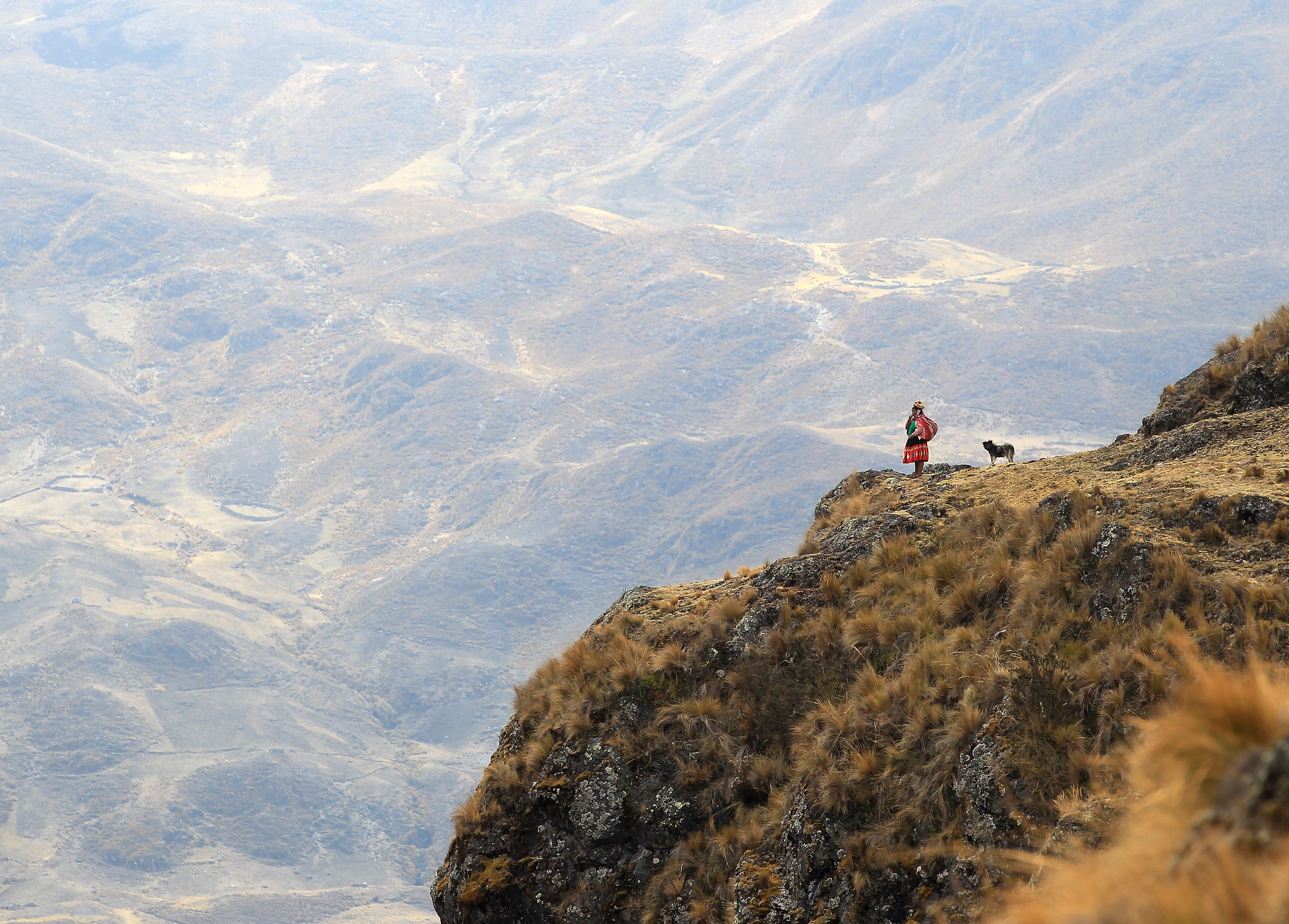 What are we doing to operate this trek responsibly and minimise the impact?
As part of our ground handler's selection process, we always look to work with trusted, reputable and responsible local operators. Amazonas Explorer, our ground handler for the Classic Inca Trail challenge in 2016, is a company who have been working in Peru for over 30 years. They currently run our Cycle Machu Picchu to the Amazon challenge, and they currently have a clean Inca Trail license.
As part of their Responsible Tourism policy they:
Joined the 1% for the Planet Program and currently are the only Peruvian Tour Operator who is a member.
They donate 1% of their turnover each year to help reforest the Lares area with native trees, where most of their porter's villages are.
Pay porters more than the wage stipulated by the authorities. We pay them at the end of the trek. They do not have to come to Cusco, or wait to collect their money.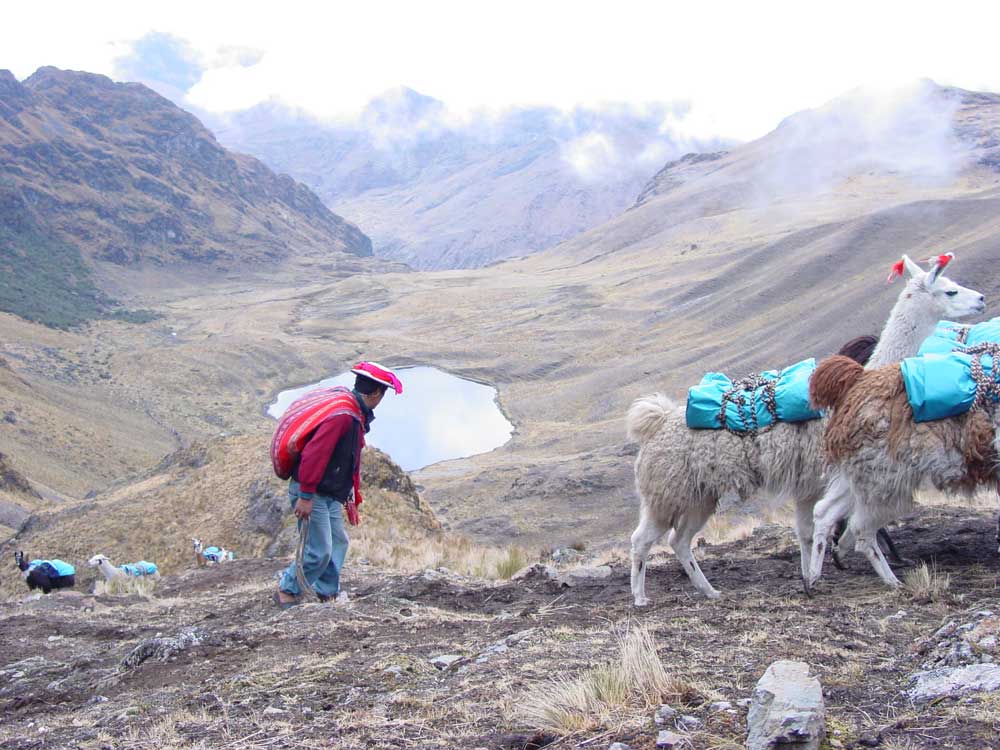 Provide a large communal tent with carry mat floor for porters to sleep in, it is not the clients' dining tent.
Provide their porters with plenty of good food. This is not the same menu given to the passengers, but it is nutritious, abundant and what they are used to eating. They have their own cooking facilities so do not have to wait for the clients to finish eating before they get their food.
Only use registered Inca trail porters (as Inca trail rules stipulate) – these have to pass several forms of ID, character reference and a letter of good health and to have attended an Inca Trail Porter Awareness course.
Provide accident insurance and work contracts for each period of work porters do for us. They are all freelance.
Amazonas Explorer holds an annual, end-of-season, and porters' party and football tournament, amongst other good things!!
Our groups will only be of a maximum of 15 participants, the doctor will take place number 16.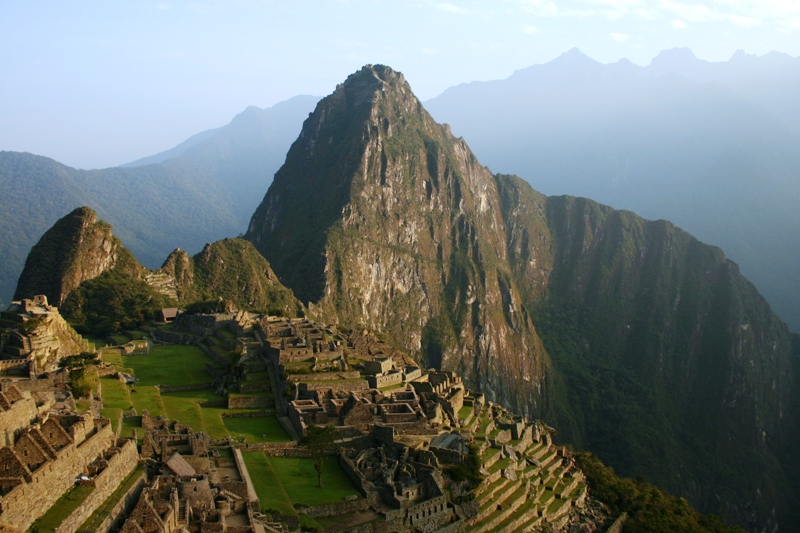 We will only run this challenge twice in 2016, once in September and once in October and will evaluate the feedback and review for 2017!
If you want to take part in this awesome challenge, just click here!