4th July is the day in which American's celebrate the birth of their nation back in 1776 as George Washington and co declared independence having defeated the British. 239 years later and the United States has most certainly made a name for themselves. To celebrate this historic and festive day, we have decided to look at two very different yet brilliant and extraordinary aspects of the United States of America.
The first aspect is that of the American metropolis. Across the United States there genuinely is every type of city one could imagine. Most famed is New York City, which is so emblematic in all that its offers, ranging from Broadway musicals to being the financial capital of the world; the Big Apple truly does amaze.
But then on the other side of the country there is Las Vegas, or as it often referred to as simply Vegas, an indisputably unique city. There truly is no place in the world like Vegas, and though it is located in the middle of the Nevada desert, it is the brightest city on earth and one that never sleeps, being the place to go let loose with endless entertainment options and nonstop fun. The city allows you to truly immerse yourself in all that it has; an escape from your 9-5 and reality. As everyone knows, what happens in Vegas, stays in Vegas.
In stark contrast there is the natural beauty that one can find all over the country. Whether you be trekking in the Rockies or travelling through the everglades, there are endless natural attractions.
However, the standout site is that of the Grand Canyon. In what is one of the worlds most powerful and inspiring landscapes, the Grand Canyon has the ability to overwhelm one's senses with its immense size. Standing on the edge of this vast creation is unquestionably one of the greatest encounters you could have with nature, even being listed as one of the Seven Natural Wonders of the World.
The unique combinations of geologic colour and erosional forms decorate the canyon that is over a mile deep and eighteen miles wide. Billions of years of the Earth's history is exposed on the canyon's towering walls above the Colorado River in what can be described as complete and absolute beauty.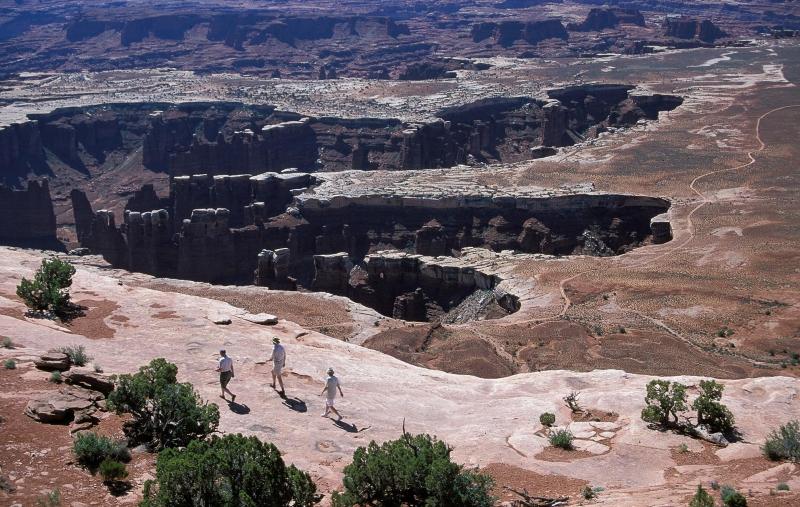 Happy birthday America from everyone at Charity Challenge! 
Book your place on the Beyond the Grand Canyon Challenge.