June sees Charity Challenge proudly celebrating 15 years of inspirational fundraising challenges! HAPPY BIRTHDAY TO US! So we thought it would be nice to interview the boss, Simon Albert, about Charity Challenge's journey over the last 15 years.
What was the inspiration behind setting up Charity Challenge?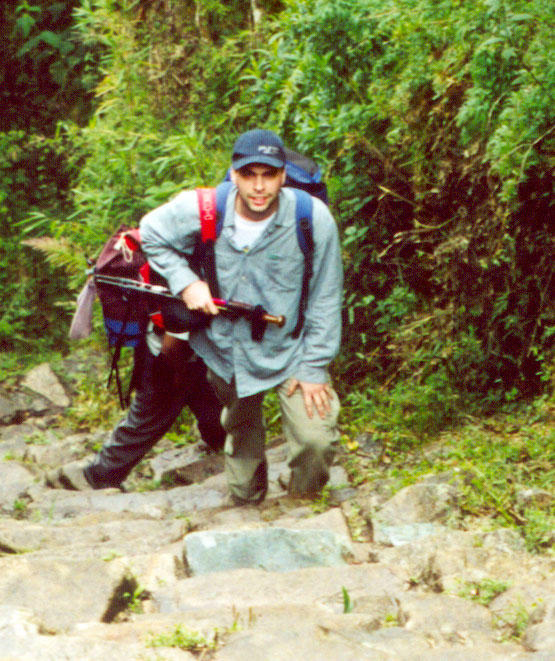 About 18 years ago I signed up for one of the first challenges of their kind with about 120 other people. I saw an advert to trek Petra which was somewhere I had always wanted to go to. We trekked through Jordan and it was really quite inspirational. Then the charity asked me to climb Kilimanjaro and I did that the following year having never climbed or trekked at altitude and I managed (with some difficulty) to get to the top. There were only three people in their 20s including myself. Most of the people were more or less of my parents' generation and I felt there wasn't anyone who offered inspirational challenges for young people to raise money for charity.
So over the next two years I travelled with Jeremy Gane, a very respected tour operator who later became my business partner, first to Tanzania to design a trek with the Maasai through the African bush, and then to Cuba to trek the trail of Cuba's revolution. Jeremy organising the tours and I became the tour leader with a view to take a group of around 40 people to do each challenge.
At the time I was doing a graduate training role and a very respected business person gave me some sage advice that I have never forgotten. It was that if you want to be successful at something you should do something that excites you and that you are passionate about. I realised then that I could combine my love of travel with organising events to raise money for good causes. A few months later I came up with the idea of Charity Challenge.
I discussed it with Jeremy and with his valuable input, and from my initial experience of the trips I'd been on as a client and then leader, certain elements stuck with me. The first was that we should stick to small groups which were more environmentally responsible and would give the participants a much better and more genuine experience. Secondly, the pricing should be completely transparent and include everything that could be included, and the third was to launch open challenges where anyone could go and raise money for any charity. We were the first people to do that.
That has been a fundamental part of our business over the last 15 years. The initial trips made me aware of a number of other audiences who might also be interested in these kinds of challenges. I'm proud to say that some of the first organisations that we were involved with 15 years ago are still clients today and that includes CLIC Sargent, who were the charity supported on our very first trek up one of the world's highest active volcanoes, and the NSPCC, who did a Kilimanjaro climb and a trek with the Maasai.
How did the business develop during the early years?
The early years were tough, as with any new business. When I started the company it was me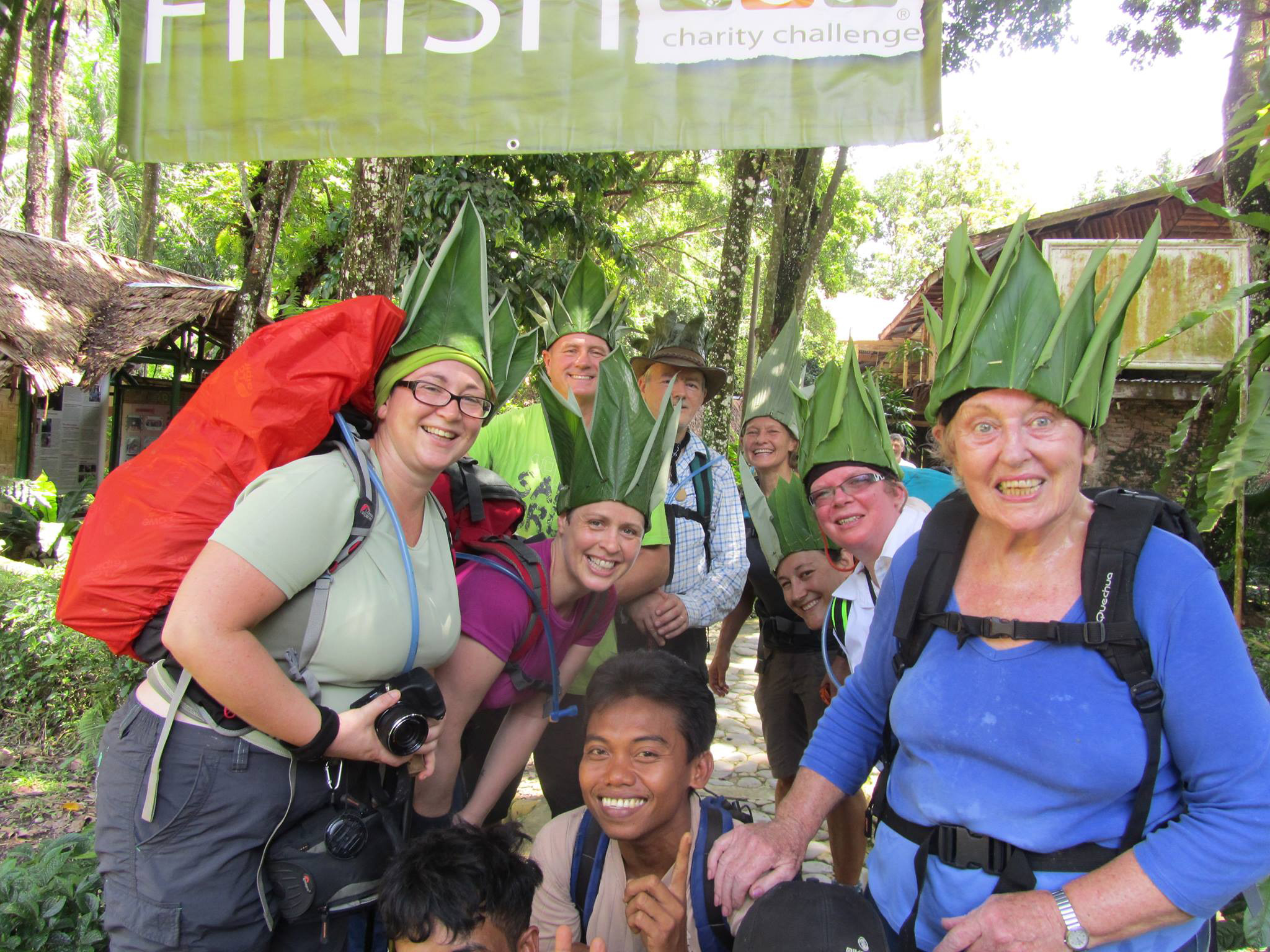 on my own in a box room that someone had provided me with. Jeremy was working from his own established tour operator. Although the romantic dream had been to travel the world, I was pretty much stuck in a tiny office, 13 hours a day, seven days a week – sometimes for three or four weeks without a break. But the hard work paid off and from the initial portfolio of five or six challenges we have greatly increased the number of activities that we offer, the number of countries that we go to, the number of participants that we have engaged with and the number of charities that we have raised funds for. The portfolio now includes treks, bike rides, runs, mountain climbs, dog sledding, snow shoeing, sledge hauling, white water rafting, kayaking and horse riding. We travel to the North and South Poles and every environment in between including deserts, rivers, jungles, mountains, volcanoes, oceans and rainforests.
Describe some of the highs and lows of the last decade-and-a-half
During the last 15 years we have had to deal with a multitude of unforeseen situations including bird flu, SARS, terrorist attacks, cancelled flights, strikes, tsunami, hurricanes, the Arab Spring and the eruption of an Icelandic volcano. Pretty much every significant world incident impacts on our business. As an example, the Women's Great Walk of China in 2004 was a walk 300 women across the entire length of the Great Wall of China over a seven month period. It consisted of 24 back-to-back challenges starting in the Gobi Desert and ending at the Yellow Sea. But by group three the impact of SARS meant the government threw out all tourists and refused to let any others in. So at a moment's notice we had to organise for hundreds of clients to do different treks of the same length but now in Peru, Thailand, Mexico, Tanzania and India. It was a massive undertaking and learning curve, but one that enabled us to respond quickly to other such incidents.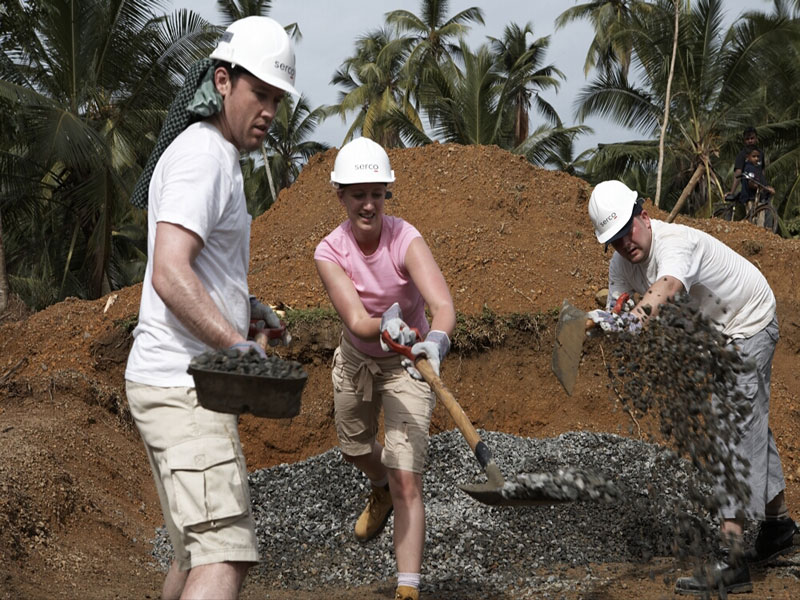 In 2004 we decided to create a new type of challenge called Community Challenge which would involve our clients going to a number of developing countries and working with local NGOs to build houses, schools and community centres. We were due to launch it in January 2005, but a few weeks earlier on Boxing Day 2004 the Asian tsunami occurred. I remember sitting in my hotel room on holiday glued, day after day, to the TV and finding it hard to comprehend the sheer scale of the devastation and the number of lives that had been lost.
We had never worked in Sri Lanka and had no ground handler or charity partner. We had never worked with the national airline but we knew that this was something where we could have a positive impact and, driven by this desire to help, we set up and launched a programme with Habitat for Humanity GB that took us to tsunami-affected communities in Sri Lanka and India in order to rebuild hundreds of houses.
I myself went on the very first group and worked with a local fisherman who was out in his boat at the time that the tsunami struck. The boat was destroyed, but he managed to get back to land –  though it took him three days to finally reunite with his wife and two young children. I worked with a team of 16 people and we helped him rebuild his house. This was one of the most powerful experiences I have had and I still have a photo of him and his family and what was left of his fishing boat, framed on my wall. It reminds me every day that we can make a difference.
In the year after the tsunami we sent more volunteers to Sri Lanka than the UN. We were personally thanked by the minister of tourism in Sri Lanka and managed to raise over £1.1million for the rebuilding process. In the years that followed the programme expanded to India, Tanzania, Nepal, South Africa, Mexico, China, Cambodia and many other countries. The majority of the participants were part of corporate teams taking part in corporate responsibility programmes or HR-led team-building challenges.
These challenges accounted for a third of our business at the time that Lehman Brothers went bust and the world became aware of the global economic downturn. We (literally) lost a third of our business. Not only did this have a drastic impact on the commercial side of Charity Challenge, but it meant that we couldn't follow through with what was happening in many of those developing communities.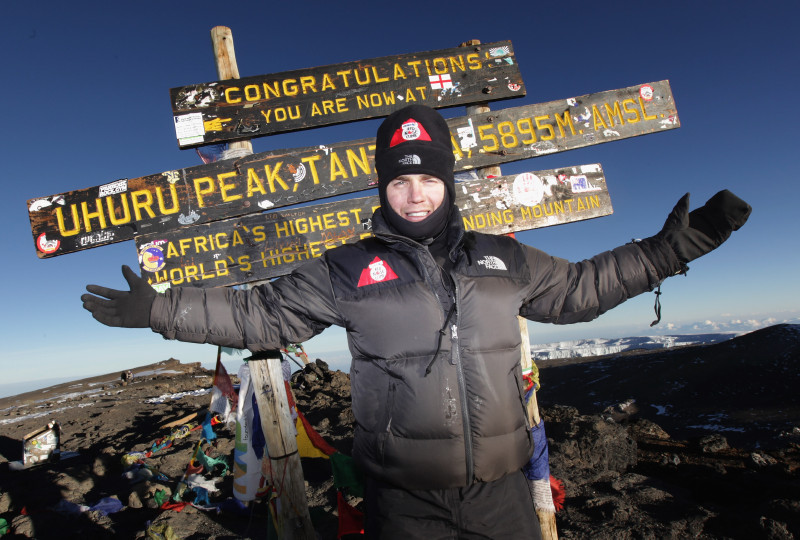 Soon afterwards we were approached and appointed to organise the Comic Relief BT Red Nose Climb which involved Gary Barlow, Cheryl Cole and a host of other celebrities climbing Kilimanjaro. It was my business partner Jeremy Gane who successfully organised and escorted a team and crew of 34 participants to the top of Kilimanjaro with 100% success. This included a huge BBC crew, a team from Radio One, the celebrities, photographers, journalists, charity representatives and support crew.
I reached the summit side by side with Jeremy and when the last of the celebrities had reached the summit we hugged and Jeremy broke down in tears. The stress and workload of organising such a high profile challenge had been immense and it was a massive relief. What's more, the trip went on to raise more than £3.32million for fighting malaria in Africa.
There have been many highs and many lows, but in the process we have helped raise over £40million for 1,670 UK, Irish and Canadian charities. I couldn't be prouder!
What would you consider the company's biggest achievement to date?
Over the 15 years there have been numerous achievements that I'm particularly proud about.
In 2007, after we launched our Community Challenge programme we were highly commended by the Queen's Award for sustainable development and highly commended in the Virgin Holidays Responsible Travel Awards, which was run globally. We were the second best in the whole world for the category of Poverty Reduction.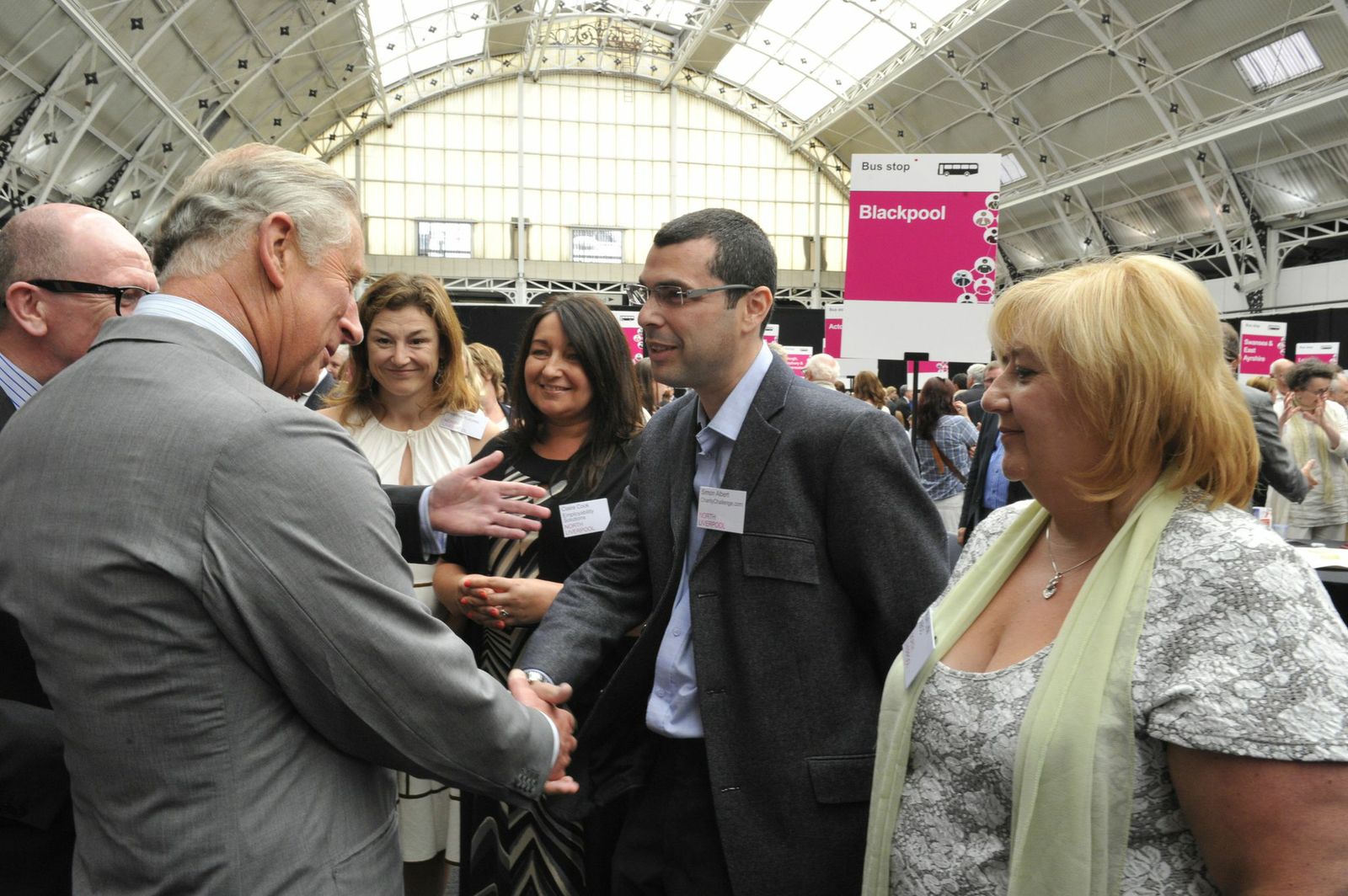 Although I initially thought it was someone playing a joke on me, I received an invitation to Buckingham Palace in 2011 to celebrate 100 years of British adventure and was honoured to meet the Queen and Prince Philip, as well as a number of other members of the Royal Family and famous adventurers including Michael Palin, Bruce Parry and Ben Fogle. There was a second brush with royalty when I was introduced to Prince Charles at an event which connected business with worthwhile charitable causes.
However, the one achievement that makes me the most proud was being nominated as one of the 100 people who make Britain a happier place in the Independent on Sunday Happy List
We have been the first to introduce a number of concepts and have always driven best practice within the sector. Most recently we have been recognised in the Partners in Fundraising awards which are run by the Institute of Fundraising and voted for by the charity membership of the Institute. The awards launched in 2013 and we were voted the Best Challenge Company both in 2013 and 2014. It's great after 15 years of hard work, developing the business and doing our best to represent the charity sector, to receive this kind of recognition.
I once had advice to only ever do business in a way that I could look back on it at the end of the year and be proud of how I handled the decisions I had made. Sometimes there could have been easier decision or more profitable options, however I have always stirred to focus on what I felt was right by the developing communities where we run our challenges, the charities we support and the individuals who take part in the challenges. After 15 years as I look back, I am very proud of where the business has come.
What direction to do you see Charity Challenge taking in the future?
It's an incredibly exciting time as we move further into 2014 and out of a five-year economic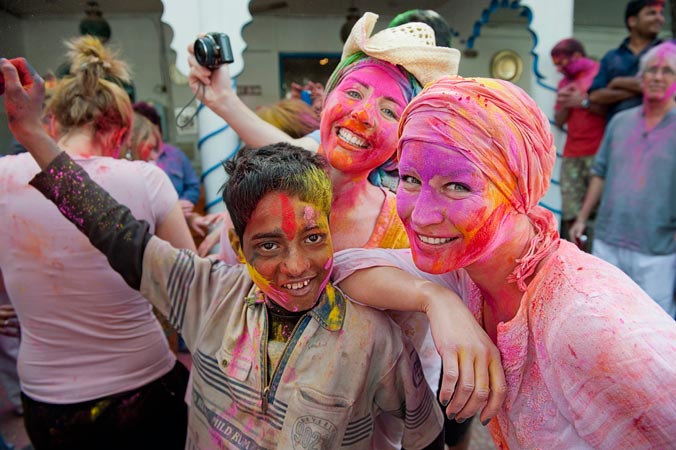 downturn. It has been hard for people to commit their own funds and to raising thousands of pounds for other people when throughout the UK people have been having to tighten their belts. But almost as soon as it turned to 2014 there seems to have been a massive upturn in confidence and we have just had our best first quarter in terms of the number of people booking on to challenges since the start of the recession.
We are currently reviewing our entire business by taking a step back and assessing how we operate and how we can make it a better experience for everyone involved. We hope to be launching a new and improved Community Challenge service before the summer is out. We have recruited a number of new members of staff from the charity, travel and entertainment sectors who are bringing lots of new ideas. As well as new countries and new activities, we are redesigning our website and have lots of new and exciting ideas to launch.
I hope this is a new sustained growth period for the entire charity sector and Charity Challenge intends to be at the forefront, driving innovation and best practice.
We introduced Charity Challenge in Canada two years ago and this is an area which we are continuing to develop. We launched a huge range of UK challenges in 2013 and I am pleased to say that most are selling out this year.
We have also established a number of worthwhile partnerships to be able to deliver some mass participation UK events and to restart a number of our Community Challenge school builds around the world.
And now for a few thank yous…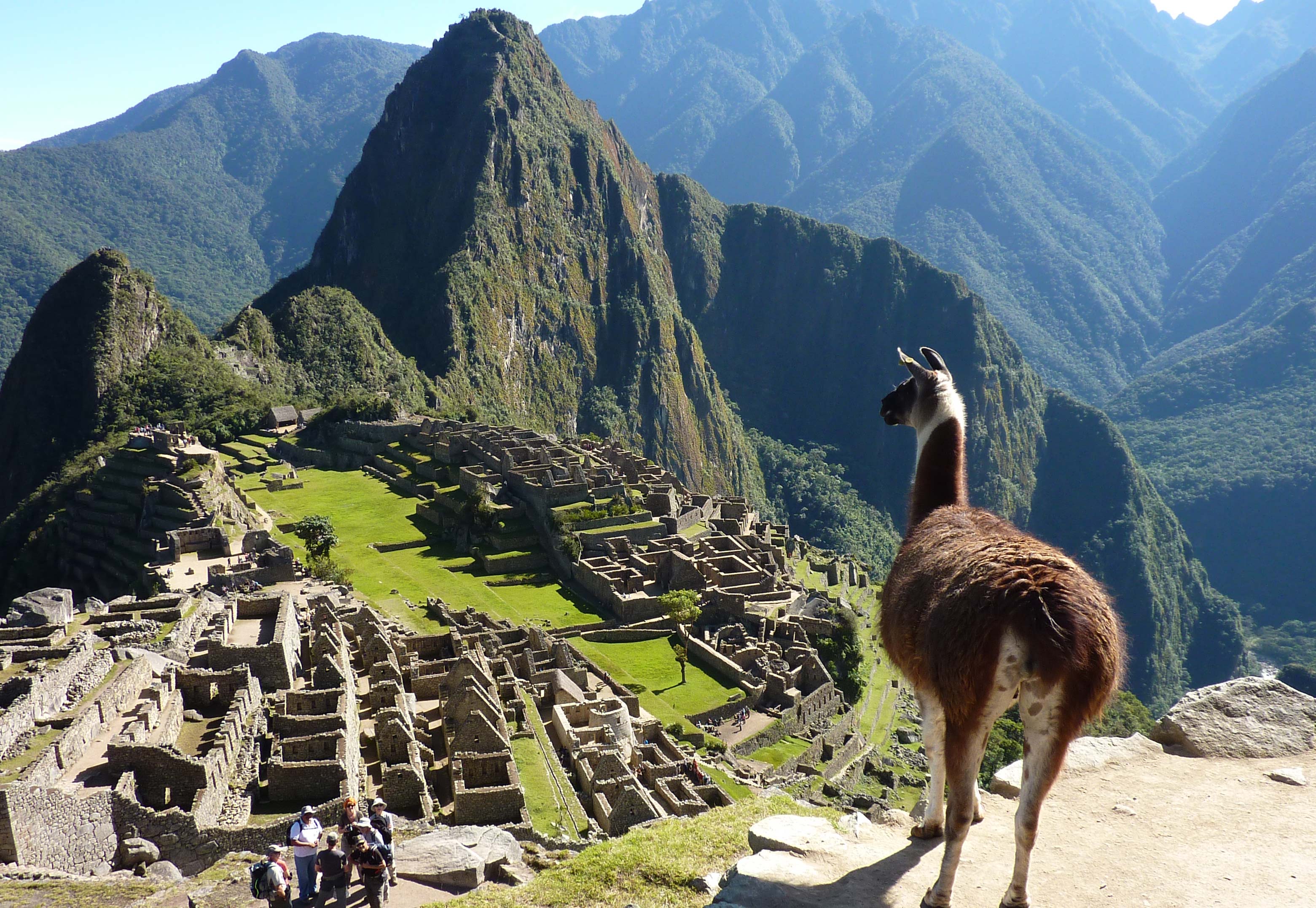 First and foremost to the man who inspired me about the world of adventure travel but more specifically about the ethics of responsible travel and responsible business! Long before the buzz words of responsible business became hip, Jeremy Gane was running Gane & Marshall International in a way which looked after its staff, porters, guides and entire crew like a big family. I was privileged in the early years to travel with Jeremy to Cuba and Tanzania and to develop the first itineraries. It was this experience of the way that Jeremy did business that has given me a model that I have stuck to with Charity Challenge. Jeremy became my business partner in 1999 and has been my best friend ever since and I'm grateful for his ongoing support, guidance and very valued input.
Thanks to Simon Lester for the inspiration to do something I am passionate about. I am so pleased I followed his advice!
Thanks to Rita Eker from the One to One Foundation who gave me my first shot in the charity world. I am forever grateful.
Thanks to all of the incredible people have worked for Charity Challenge over the years and who have contributed to the ideas and operation of our expeditions.
Finally, and by no means least, a huge thank you to my wife Lianne, and to my sons Benji, Gadi and Nathan, for putting up with me. I`m privileged to love what I do, which means I find it hard to switch off at nights, weekends and holidays! I can't wait until the boys are old enough to join us on some challenges around the world!