The Olympics came to a close in spectacular fashion the other week, with Britain finishing in a historic third place in the medals table! Team GB have excelled in so many sports this year, and we are really pleased that lots of you out there have been inspired by the Olympics to not only take up a sport, but also to take on a challenge of a lifetime. So we've decided to put together an Olympic guide to Charity Challenge's biggest gold medals treks!
The Cycle Challenges
If the Olympics have taught us anything this year, it's that the British sure know
how to cycle! From Bradley Wiggins's victory in the Tour de France to eight gold medals in road and track cycling from the likes off Chris Hoy, Jason Kenny and Laura Trot and Victoria Pendleton, cycling has swept the board this Olympics! If you are one of the many people to have caught cycling fever, and have been inspired to take on an epic cycling challenge, then you'll be glad to hear that we have a whole range of cycling challenges all over the world. Check them out below.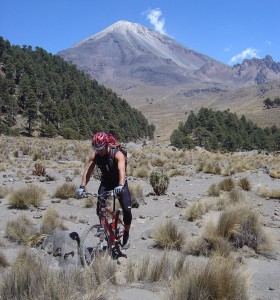 Atlas Mountain Bike challenge – a high altitude bike ride through the dramatic Atlas Mountains, comprising of over 200kms of mountain passes
Aztec Volcanoes Bike Ride – Bike more than 365kms up to 4,000m above sea level through tropical jungles and volcanic slopes
Cuban Revolution Cycle – Cover 350kms from Havana to Trinidad in this 10 day challenge
Cycle Machu Picchu to the Amazon – Cycle through rural Andean communities in this gruelling 11 day challenge
Cycle Vietnam – Bike 450kms off the beaten track across Vietnam
Great Wall Cycle Challenge – Cycle over 400kms in the shadow of the Great Wall of China
London to Paris Bike Ride – Cycle 234 miles over one long weekend
Rajasthan Tiger Challenge – Bike 430kms through Rajasthan, Land of the Kings
The Endurance Challenges 
An undoubted highlight of GB's Olympic campaign has to be Mo Farrah and his double gold medals on the respective Super Saturdays! Historically, these sports are d
ominated by Ethiopian or Kenyan athletes and don't get a huge amount of coverage in this country. So we were so happy to see Mo do such an amazing job and put the limelight on endurance sports. Finding the strength to keep going through that last extra mile, as Mo so amazing did, is a huge part of all our challenges. The feeling of conquering not only the terrain, but also your own inhibitions, and overcoming what seemed impossible is what our challenges are all about and what has made them so life-changing to so many of our participants.
There's an element of endurance on all our treks, but the below are our real heavyweight endurance
challenges.
Avenue of Volcanoes – Trek at high altitude in the Ecuadorian Andes and Climb Cotopaxi, the world's highest active volcano, using the Crampons & ropes for the final gruelling glacier summit
Everest Base Camp – An 18 day trek to base camp of the world's highest mountain!
Kilimanjaro Summit Climb – At 5,895m, Mt. Kilimanjaro is one of the largest volcanoes ever to break through the Earth's crust. Your challenge is to reach its summit.
The Water Sports Challenges
There sure is something in the water this year, as another area where team GB really excelled at in the Olympics was Watersports, with Ben Ainslie, Ed Mckeever and Heather Stanning and Helen Glover to name but a few athletes who have brought home gold on the waterfront. If you've been in inspired to dip your toes into water sports at an exotic levels, then take a look at the below challenges!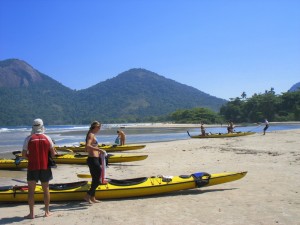 Brazilian Trek and Kayak Challenge – Swim in spectacular waterfalls, sea kayak around the islands of the Bay of Paraty
Sumatra Jungle Challenge – This spectacular trek contains several river crossings and an exhilarating river tubing journey.
The Equestrian Animal Challenge
OK, we admit we're stretching this one a bit, as our Dog Sledding Challenge certainly does not entail riding husky dogs over fences or training them in an elongated trot
. But what this challenge is all about is working with and bonding with your animal allies to navigate across the challenging terrain of snow covered forests and glorious Lapland mountains.
So if you've bee
n inspired by our "Big Star", "Triple X" and their team GB Riders (including royal Zara Phillips!) to take on a challenge of a lifetime with animal team mates, then our Dog Sledding Challenge is the one for you.
Dog Sledding Challenge – Drive your own team of huskies, mushing over 200kms through beautiful, frozen landscapes
You can find out more information about all our challenges on our website at www.charitychallenge.com. To keep up to date on all our challenge news, please subscribe to this blog. You can also enter your email address into the adjacent box to subscribe to our mailing list.