Charity Challenge is proud to launch 'The Over The Hill Club', a collection of challenges set up exclusively for participants who are fifty years or over. This concept is the brain child of Charity Challenge Founder and Director Jeremy Gane, who has been a driving force behind the business over the last 12 years. He also runs African safari specialist tour operator Gane and Marshall.
So in Jeremy's words, this is how the Over the Hill Club came into being…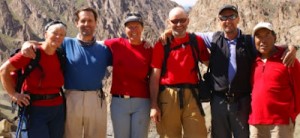 "I'm sixty five years old in May next year on Oak Apple Day – and that does not console me. The pension will – a little – I guess.
It has been a decade or so in the gestation this crisis of age. I have battled against it intermittently and intemperately.
What has most cheered and enlightened me are the wonderful wild places, almost eternal when measured against our lives' span. I've found solace in their quiet trails, remote valleys, uninhabited deserts, and snow capped mountains with only the footsteps of my guide and myself in the pristine snow.
So yes, it is spiritual, this journey to mountain tops, across deserts and beautiful valleys. But it is also exciting hard work in the project planning, raising of funds, and training and training that gets one there.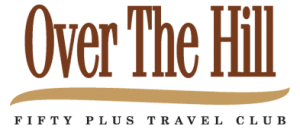 My expeditions and adventures (and they are many) really took off when I approached my mid forties – so they extend back over the last two decades. I started late and I mean to be late stopping!
These years of the Third Quarter are perhaps our hardest and also our greatest years if we can be inspired not by fear of, but in respect for our age.
So I have put my money where my mouth is and founded the Over The Hill Travel Club for fifty plus adventurers.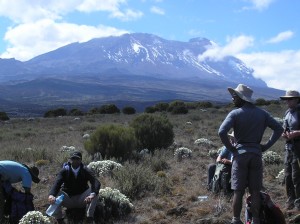 Imagine that in a few years from now you will have taken part in some of the best of the world's adventure challenges. You'll be fit and lean, worldly-wise, and delightfully contented, with a bunch of new friends and contacts. You can do them all – these treks, climbs, bike rides and kayak journeys!
There are great mountain treks such Kilimanjaro and Everest Base Camp, there are mountain climbs for moderates such as wonderful Trek to Machu Picchu. And there are also bike rides across Cuba, and you can pedal from Saigon to the temple complex at Angkor Wat."
You can see our whole range of Over the Hill Changes here. If you have any questions at all please don't hesitate to get in touch with us at www.charitychallenge.com
You can find out more information about all our challenges on our website at www.charitychallenge.com. To keep up to date on all our challenge news, please subscribe to this blog. You can also enter your email address into the adjacent box to subscribe to our mailing list.