The largest city in Peru and the 'Gastronomic Capital of the Americas', the city of Lima was founded nearly 500 years ago by the Spanish conquistador, Francisco Pizarro. Inspired by the occasion of the Epiphany, the city was named La Ciudad de Los Reyes (The City of Kings), in honour of the three Magi who travelled across the known world to witness the mira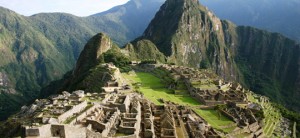 cle birth of Christ. It seems fitting therefore that some two thousand years later, this same city should play host to one of the largest and most revered religious festivals in the Americas.The festival of El Señor de los Milagros (the Lord of Miracles) is a dazzling explosion of colour, singing and dancing that sees hundreds of thousands take to the streets to venerate a miracle of equally humble origins.
Believed to be one of the largest religious gatherings anywhere on the planet, the festival celebrates the huge image of a black Christ that was painted on a church wall by an Angolan slave nearly 400 years ago. In spite of all attempts to remove the painting, including the intervention of a massive earthquake in the 18th century that destroyed much of the city around it, the picture survived. Indeed, it survived to become the most venerated image in the city and each October it is paraded through the streets on the shoulders of an esoteric brotherhood called the cargadores. No mean feat given that the silver litter carrying the painting weighs close to a ton!
During these celebrations the city is tur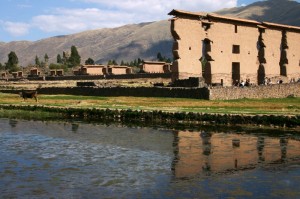 ned into a blaze of purple, as the mes morado (purple month) as it is known, takes on a party atmosphere. The air is thick with incense and the streets echo to the sounds of musicians, penitents and toreadors, as the centuries old Plaza de Acho witnesses the start of Lima's famous bullfighting season. As for the painting itself, well that begins its journey at the 18th century Las Nazeranas Church, travelling across the city to the beautiful Baroque setting of the Church of La Merced in Barrios Altos, a journey that takes it past stalls that are piled high with sweets and delicacies. Try the city's famous Turrón de Doña Pepa, a delicious, sweet paste made with eggs, butter, flour, aniseed and fruit syrup.
This year's festival takes place on the 18th, 19th and 28th October.
To keep up to date on all Charity Challenge news and recieve our latest blogs, please subscribe to our RSS feed via clicking the orange button in the top right, and enter your email address into the adjacent box to subscribe to our mailing list. And for more of Trevor's view on the world, check out his action packed blog at:http://alizardwandering.wordpress.com/