I've been trying to look back on some of the things that we have achieved over the last year in our efforts to always act sustainably, responsibly and ethically, and give back to the local communities that welcome us so generously on all of our challenges. It was only when I started looking through everything that has happened that I realized what a long year it has been! From our Essex2India cycle ride with Lydia Bright and Denise Van Outen, to launching the business in Canada and landing two Canadian exclusive challenges in 2013 with UNICEF and the Canadian Breast Cancer Foundation, not to mention the team changes with the leaving and hiring of several new staff members… 2012 seems to have passed in a blur!!
Looking back has been useful; because it has given us all a chance to plan forward… we can see what we have achieved, and what there is still left to do. With that in mind, here are my top 5 Responsible Tourism highlights of 2012. Enjoy!
5. The Rainforest Alliance conference
Earlier this year I was lucky enough to go to a conference hosted by the Rainforest Alliance,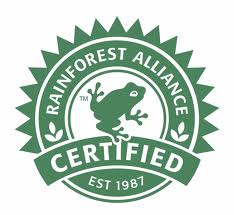 celebrating their 25 years. I wrote about the conference in my blog shortly after, but what impressed me the most (and why it deserves to be in my top 10) is that the conference went right to the heart of what sustainability will mean for future economies, focusing in particular on South American and African countries. It showed the important part that western businesses play in supporting other economies… not through charity, but through buying ethically produced goods and on the understanding that this benefits everyone involved.
4. Building schools in Brazil and Nepal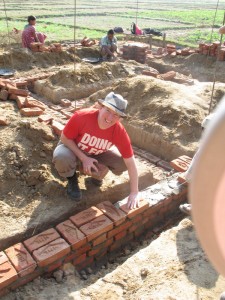 Little known fact about Charity Challenge – most of our business used to be made up of running Community Challenges for exclusive charity or corporate groups, all with the aim of contributing to schools, homes and other building projects, in the developing world. Sadly the call for these types of challenges decreased as the more adventurous trips to Kili and Everest took over, but this year we sent two groups out to Brazil and Nepal to contribute to building projects in some of the poorest areas of the countries. Significant progress was made, with houses being re-roofed, proper windows put in, ceilings plastered and walls painted, not to mention the houses that were completely started from scratch. Everything is done with the help of a proper construction supervisor, group leader and trained crew – to make sure the houses are well made and sturdy.
3. Climate Care and 'Carbon for Water'
This year we made a payment to Climate Care of just over £23 000 to offset our carbon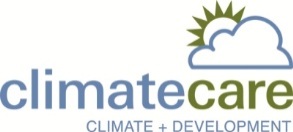 emissions. Since 2007 we have offset over 10 000 tonnes of fuel, which is the equivalent of taking more than 3000 cars of the road for a year… hmmm fresh air! The money goes to fund carbon reduction projects like the Kenyan project Carbon for Water. This short video will tell you more in a few minutes than I could explain in the next ten pages, but in short, the project distributes simple gravity fed water filters, providing safe water to 4.5 million people in Kenya. It was recently featured in the Guardian, and we are incredibly proud of having contributed to it.
2. Local project support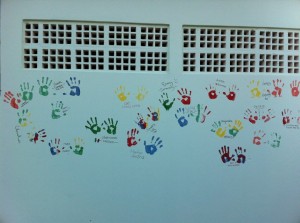 For each participant that takes on a challenge with us, we make a donation to a local charity or project that works and concentrates aid in the country that the participant is travelling to. This is a long-term commitment of ours, and one that deserves to be at number two on the hit list! Projects who have thanked us and benefited from the support are as wide ranging as the International Porter Protection Group for our Nepal and Stok Kangri trips (IPPG); a small orphanage in Romania for our Trek Transylvania; Community Projects Africa for all Kili adventures and the Sumatran Orangutan Society for our Sumatran Jungle Trek. To read more about the projects that we support, click here. Needless to say we are pleased and proud to have supported so many this year.
1. The Deepen Rai foundation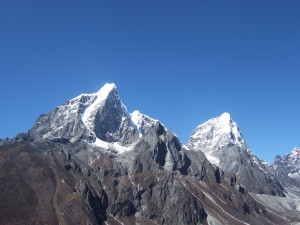 A sobering note on which to end the round up, but a fitting end nonetheless. We sadly lost one of our most amazing and talented guides this year, Deepen Rai. He has led many, many of our Stok Kangri and Everest Base Camp challenges, and he sadly died in a plane crash while taking a group of British trekkers from another UK tour operator. We had thought to set up a fund in his name, and by cooperating with the other operator in question we have contributed a great deal, with the help of some extremely kind donations from YOU. We are still in talks with Deepen's wife regarding where the money should be used. Deepen was the sole earner, and he had a wife and children who depended on his income, as well as helping to support a project in the Himalayan region of Nepal. The money will continue to support them, although it still cannot replace the loss of a husband and father.
So a year of ups and downs, providing lots of food for thought. I haven't even mentioned World Responsible Tourism day on the 7th November, but that's another story. It has been, on the whole, a good year, and we are looking forward to some exciting things ahead for 2013 so watch this space!
From all at Charity Challenge we wish you a very Happy, Healthy and RESPONSIBLE Christmas period!!