Location
The Kingdom Of Cambodia (as it is officially known) is located in the southern part of the Indochina Peninsula in Southeast Asia. It is bordered by Thailand to the northwest, Laos to the northeast, Vietnam to the east, and the Gulf of Thailand to the southwest.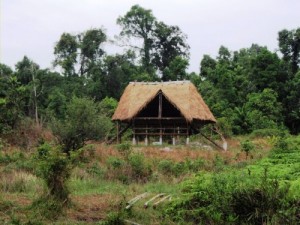 Only recently re-opened to tourists, the region of the Cardamom Mountains extends from Koh Kong Province on the Gulf of Thailand to the southeast Dâmrei Mountains, and boasts the colossal peak of Phnom Aural, which reaches up 1,813 metres (5,948 ft) high!
Culture and history
Cambodia has had, to put it mildly, a chequered history. It's famous for its status as part of the ancient Khmer Empire, but these days it is well known for its recent suffering under the rule of dictator Pol Pot, which saw Cambodia isolated for many years as it endured one of the most barbaric regimes ever seen. The ramifications of these dark times are still evident today in the "The Killing Fields", which are a number of sites in Cambodia where large numbers of people were killed and buried by the Khmer Rouge regime.
But despite this, Cambodia now boasts a tolerant if slightly conservative society, and has a rich and diverse culture with noticeable French and Indian influence. These influences can be seen the culture and architecture of Cambodia's bustling capital city Phnom Penh, in areas such as the 'Old French Quarter'
and lively waterfront ports.
Terrain
The terrain of the Cardamom region has a bit of everything! And ranges from grassy hills to dense tropical forest, to swamps, waterfalls and jungles!
Wildlife
Cambodia has an exciting array of exotic wildlife such as bats, Elephants, Tigers, Leopards, Crocodiles, Samba Dears, Wild Boars, Hornbills and Dragon fish to name but a few!
What to expect
The Cardamom Mountain trek is currently graded at level "challenging", which means that you won't be exposed to any extreme altitudes, and you don't need to be body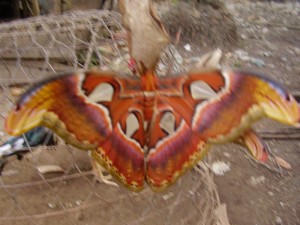 builder fit to complete the challenge, but don't be fooled, this isn't a walk in the park, it is a trek across mountains! So be prepared to wade across swamps, trek for hours and generally do a lot of uphill walking!
But coupled with this is the chance to witness some truly spectacular scenery of waterfalls, mountains and jungles, as well as the opportunity to experience the sights and sounds of capital city capital Phnom Penh, and simple village lifestyle of Chi Phat.
Find out more!
If you think this challenge is for you, click here to check out the Cardamom Mountain itinerary, fact files, Q&A, costs and much more!