As a company, Charity Challenge has previously concentrated and specialized in overseas challenges, with incredible new challenges such as our Burma Cycle and Cycle Zambia being recently launched onto our website. However, the recent summer weather has been an inspiration to us, and proof that to experience the great outdoors you need look no further than your own back garden!! We've launched a range of new challenges within the UK, and still have a couple more up our sleeves so watch this space!
This blog is designed to talk you through our new fantastic range of UK challenges and the differences of these challenges in terms of fitness, difficulty, length etc, in order for you to find the most suitable one for you.
Trekking Challenges
Yorkshire 3 Peaks
This is a 2 day/1 night challenge in the Yorkshire Dales. As a 'starter' UK challenge it is a good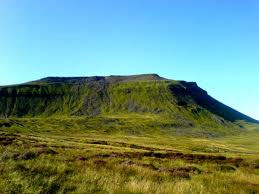 one for people who have never trekked or hiked before, and involves a night of camping.
As with most of our other UK challenges, you arrive in the late afternoon before beginning the trek the next day. The trekking day is long – around 11 hours depending on the group's speed, and 38km in total!
However, the peaks in Yorkshire are not as high or demanding as the likes of our other treks, and it is a nice introduction to hill walking in the UK. The highest peak, Whernside, stands at 736m, and the terrain is a mixture of tracks and moorland. The ascents and descents are not too tough, although trekking poles would be an advantage.
Lake District 5 Peaks Challenge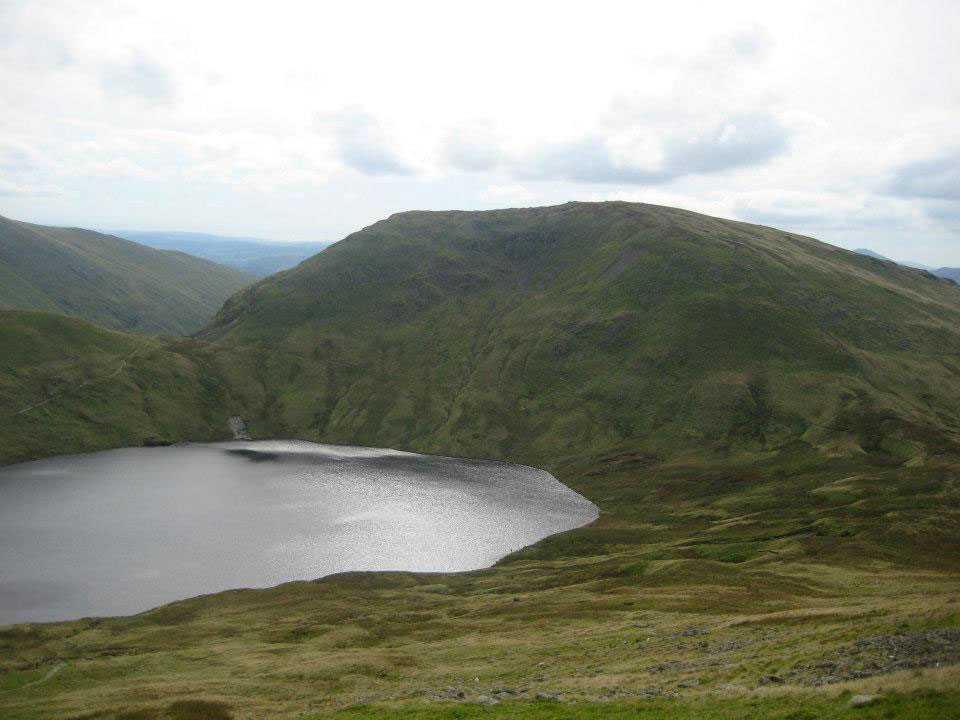 Again a 2 day/1 night challenge, this time in the Lake District, with one night's camping. This is a step-up from the Yorkshire 3 Peaks challenge, although not in terms of length, as with 23km of distance to trek this challenge is actually 15km shorter than the Yorkshire challenge. However, the peaks become much more demanding in terms of terrain and height, and there are 2 extra summits to ascend before the end of the day.
The beauty of this challenge is that it involves climbing Scafell Pike, England's highest mountain.
This stands at 978m and is the final peak climbed throughout the day. It's a great challenge for those who have done some hill walking but would like to challenge themselves within a tougher environment. It would also be a great training trek for tougher challenges like Kilimanjaro or Everest.
24 Peaks Challenge
This is our toughest UK trek, and certainly one for those people who have done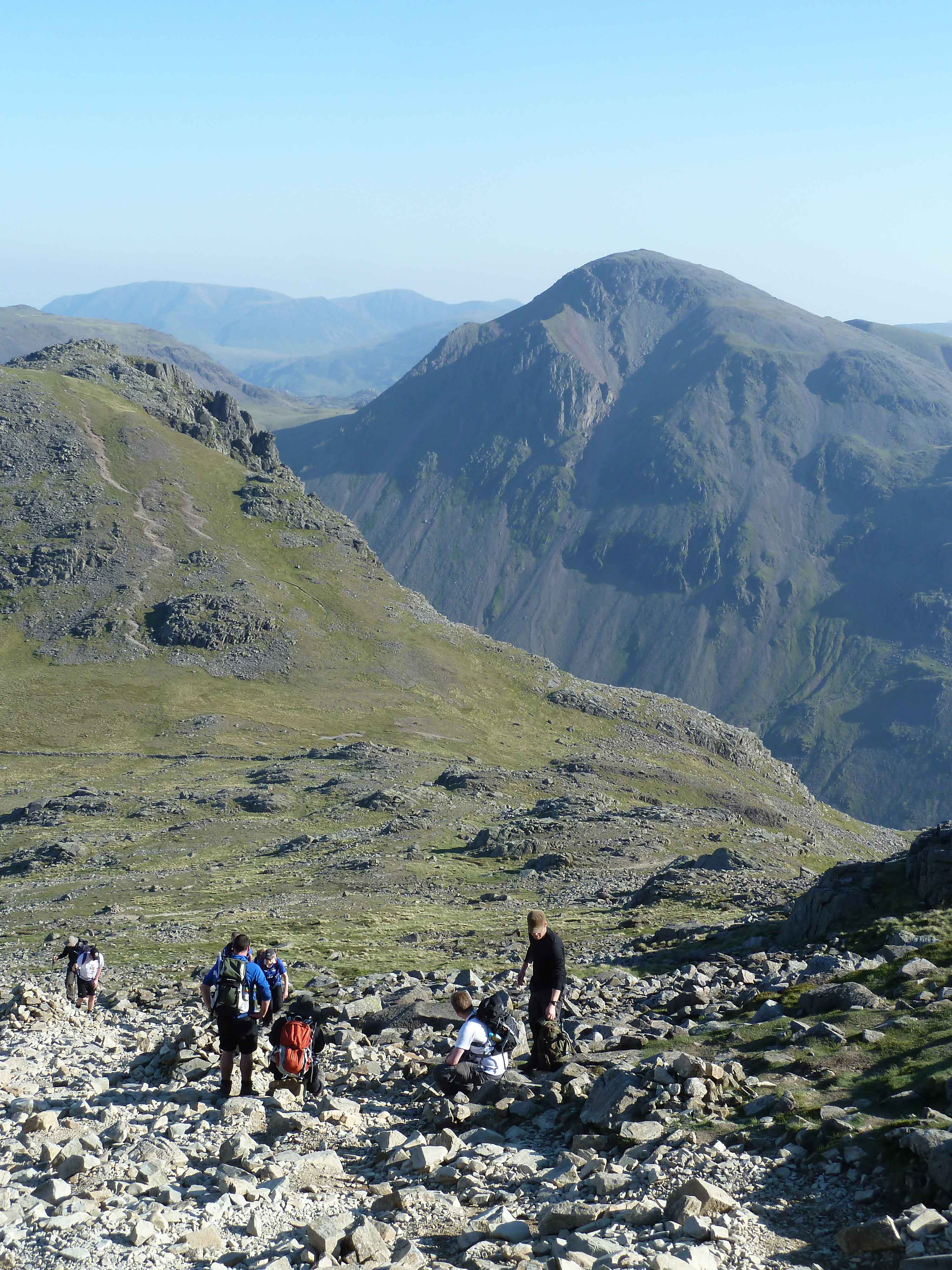 long hikes previously, preferably summiting Snowdon, Scafell Pike or Ben Nevis before.
The trek takes place over a full weekend, and lasts 3 days/2 nights. Each day will last around 12 hours, with a distance of 18kms hiked. Don't be fooled by this being a UK challenge – it is incredibly tough, as the days are long and there are constant ascents and descents which take their toll on the legs.  The terrain is varied, from rocky inclines and scrambling sections to long stretches of moorland
One difference from the Yorkshire 3 Peaks and the 5 Peaks challenge is that the accommodation is in a hostel rather than a campsite. Again, this challenge would be excellent training for tougher mountain challenges like Kilimanjaro or Everest.
Cycling Challenges
Coast to Coast Cycle Challenge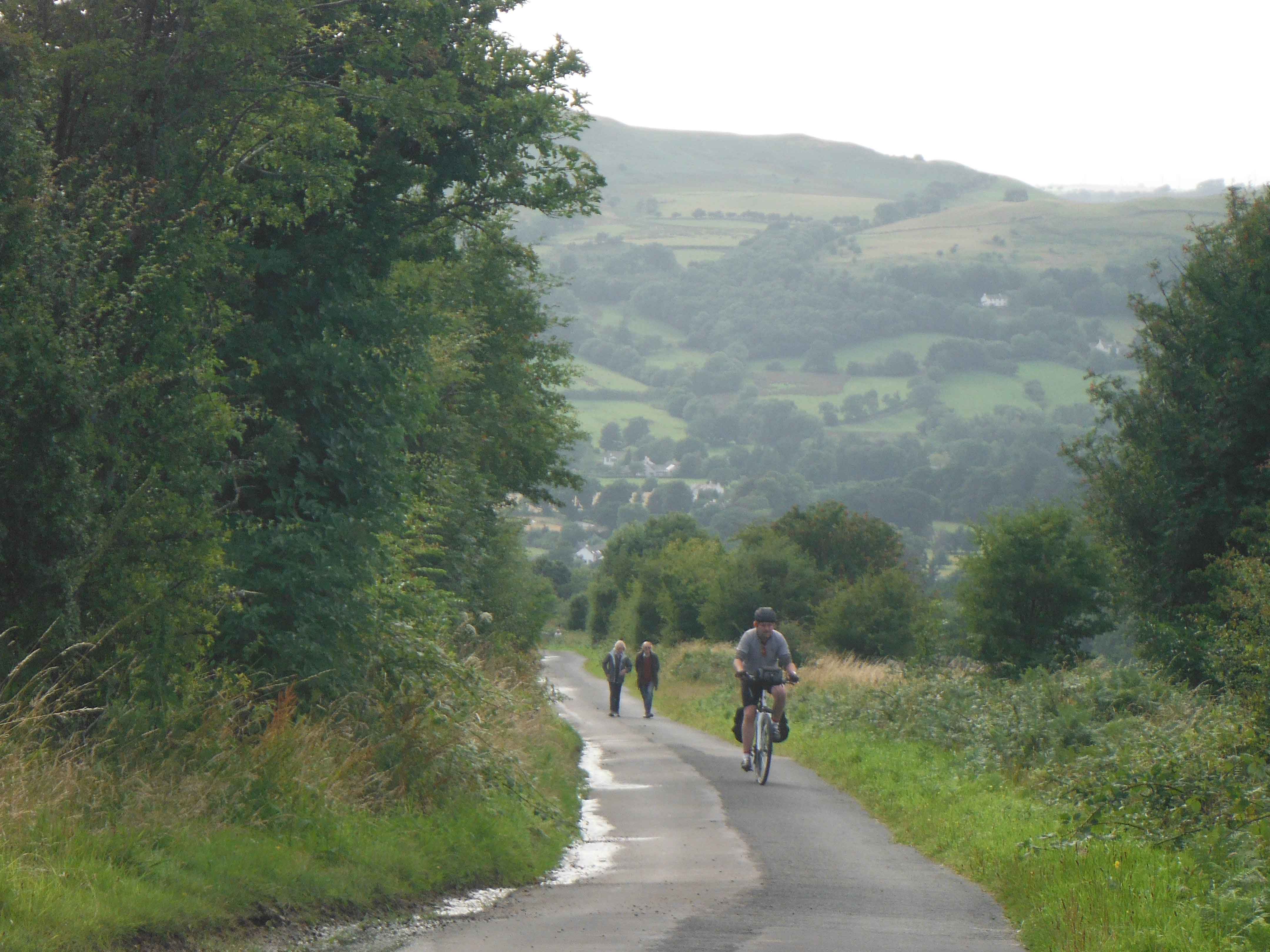 The classic English cycle challenge! Our route takes you from the Irish Sea in Whitehaven to the North Sea at Whitley Bay, Newcastle, during a challenge that lasts 3 days and 2 nights.
There are some very tough climbs during the 2 day cycle, and with 80 miles a day this is a difficult challenge which will require a lot of pre-challenge training. Although it isn't necessary for you to have previously cycled, if this is the case then at least 6 months is recommended to train and reach the standard desired to be able to complete the challenge. You should be able to maintain a steady speed of at least 8 miles an hour.
Racing bikes are not really suitable for this challenge; touring bikes are preferred, in consideration of the terrain. While much of the cycle takes place on country roads, there are many sections which are potholed or gravelly, and a few short sections which pass over off-road trails, and would be risky with road tyres.
Overall, this is a great challenge for those who are ready to take on something more challenging, although you should certainly have cycled a long day before, and preferably cycled for 2 consecutive days in training.
London to Paris Cycle Challenge
Although not strictly within the UK, we thought that this challenge merited inclusion as a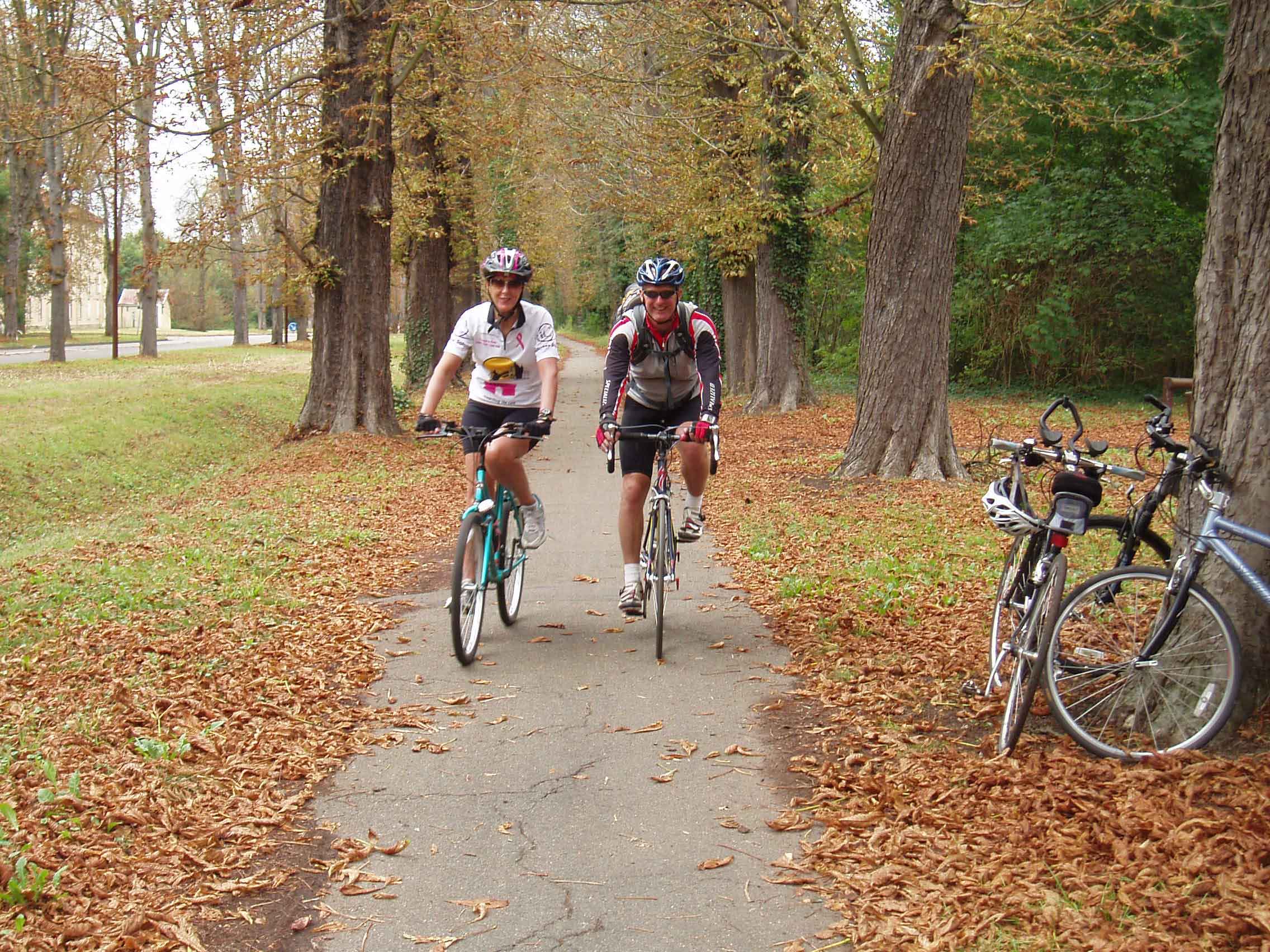 step-up from 2-day weekend cycling expeditions.
As a 4 day challenge, which involves 3 days of cycling and one free day in Paris, this is slightly longer than most people might be used to and is a real test of endurance. The first day out of London is tough in terms of climbs and ascents, as it winds its way through the North and South Downs, to Portsmouth.
The 2nd day is the longest, at 74 miles, and proves a real test as you are still recovering from the first day's cycle. The final ascent into Paris on day 3 is a climb of 1000m, and really pushes your endurance with another long distance of over 60 miles.
This is an endurance challenge which can test you to the limits, and is certainly for someone who is looking for a challenge. You should have cycled for at least 2 consecutive long days, hitting distances of 60 – 70 miles each day, in order to feel prepared for this challenge.
Something for everyone!
Snowdon Multi-Activity Challenge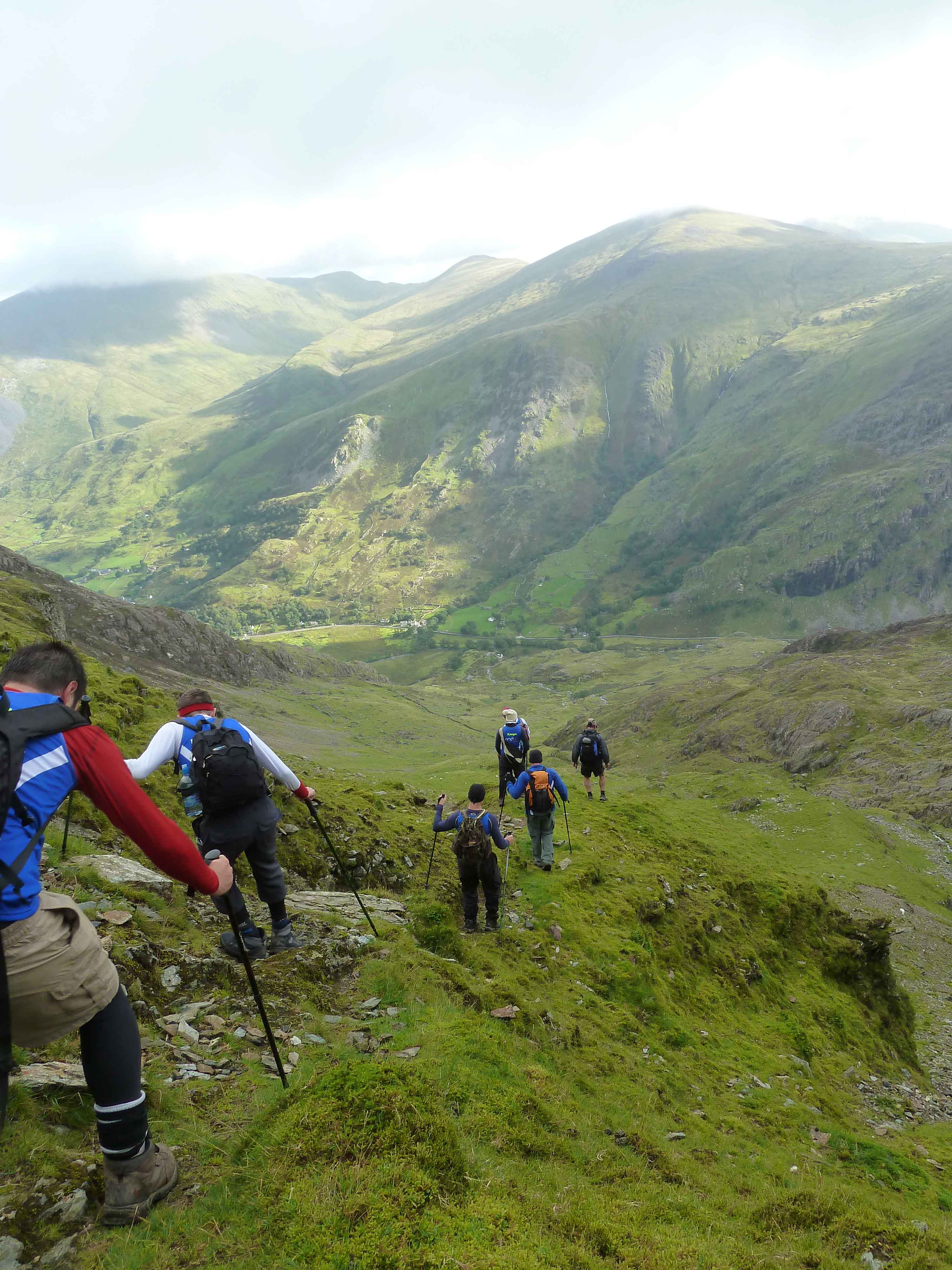 This is a really exciting challenge and for someone who fancies something a little more varied. A 2 day/1 night challenge, this itinerary gives you the chance to cycle, trek and kayak in the Snowdonia National Park. It is for someone with a good overall fitness, but not necessarily someone who is a keen cyclist for example.
The cycling is only 12 miles, but the national park is incredibly hilly and so there will be some good climbs to take on. The group then summits Snowdon, which will require endurance and certainly some experience of hill walking. The final activity is a 3.5km kayaking section. This doesn't require experience, but a good level of fitness is necessary to be able to continue after the tough cycle and trek.
It is very different to our other trek and cycling challenges on offer, but an amazing chance to experience all sides of Snowdonia and test your endurance to the limit.
To see more information about the array of amazing challenges we have, please visit our website at www.charitychallenge.com. To keep up to date on all our challenge news, please subscribe to this blog. You can also enter your email address into the adjacent box to subscribe to our mailing list.