The British Citizen Awards were held for the first time this year, hosted by Baroness Cox at the Palace of Westminster yesterday. The award was created to recognise and celebrate the achievements of ordinary people that do extraordinary things. One of the nominees and WINNERS is a familiar face around these parts, Simon Albert, Managing Director of Charity Challenge! Simon received his award last Thursday, one of only 30 Britons to do so!
Congratulations Simon!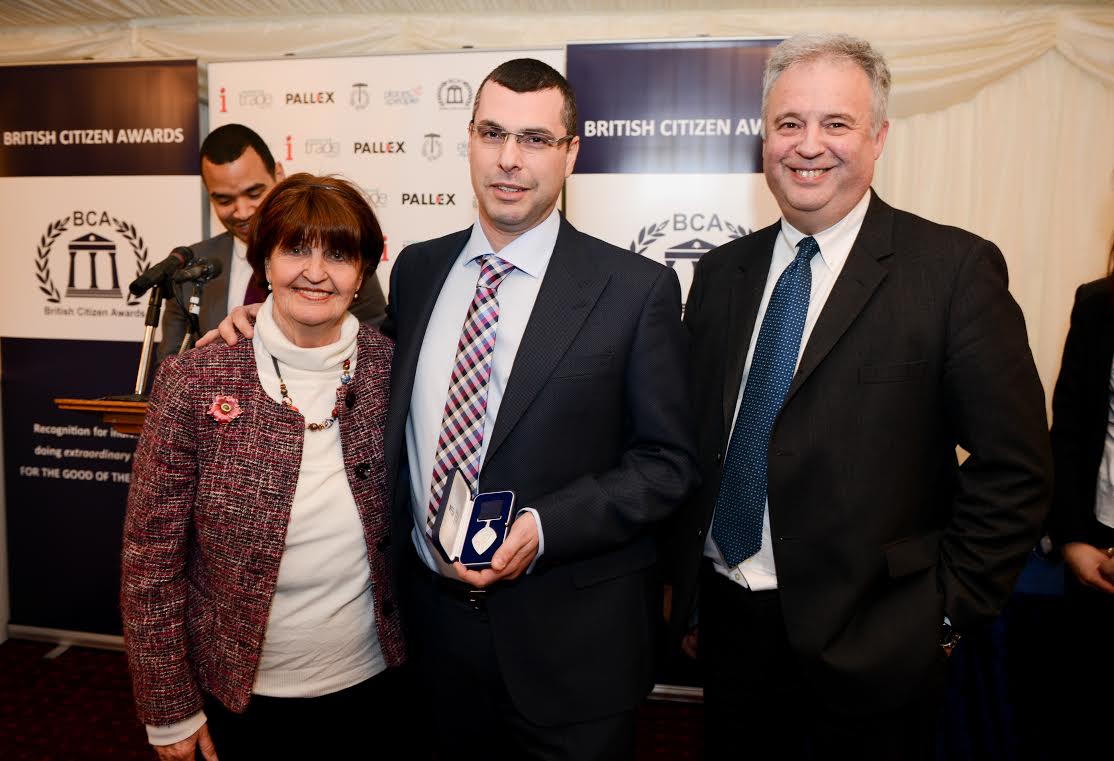 So far Charity Challenge has helped raise over £40million for more than 1,700 UK and Irish- registered charities inspiring thousands of individuals, charities and corporate organisations to step outside their comfort zones. Simon has donated more than £500,000 of the organisation's own funds to local community projects in developing countries, to help advance education, sanitation and environmental protection. This has ranged from funding access to education for rural communities, to providing medical facilities where they are most in need.
On being nominated… "I feel so privileged to be able to do something I love and am passionate about, whilst at the same time supporting individuals to achieve their goals and charities to gain much needed support. To receive this award is really unbelievable and I hope I can do it justice and continue to help raise many millions more in the future! "
The idea behind Charity Challenge is to inspire people to push themselves out of their comfort zones whilst raising vital funds for incredible organisations both at home and abroad. Initially inspired by trekking through Petra, Simon realised that the there was a serious lack, particularly for younger people to raise money for charity in an inspirational and challenging way. So, from the humble beginnings of a one man band in a Harry Potter- esque room, Charity Challenge was born!
Just 8 years later, in 2007, the Community Challenge programme was launched, involving clients going to a number of developing countries and working with local NGOs to build houses, schools and community centres. Although due to launch it in January 2005, on Boxing Day 2004 the Asian tsunami occurred. "We had never worked in Sri Lanka and had no ground handler or charity partner, but we knew that this was something where we could have a positive impact and, driven by this desire to help, we set up and launched a programme with Habitat for Humanity GB that took us to tsunami-affected communities in Sri Lanka and India". The Community Challenge program received recognition by being highly commended by the Queen's Award for sustainable development and was winner of the Virgin Holidays Responsible Travel Awards, which was run globally. It was the second best in the whole world for the category of Poverty Reduction!
Shortly after Charity Challenge were approached and appointed to organise the Comic Relief BT Red Nose Climb which involved Gary Barlow, Cheryl Cole and a host of other celebrities climbing Kilimanjaro. Co-Director Jeremy Gane successfully organised and escorted a team and crew of 34 participants to the top of Kilimanjaro with 100% success including a huge BBC crew, a team from Radio One, the celebrities, photographers, journalists, charity representatives and support crew! The trip went on to raise more than £3.32million for fighting malaria in Africa.
2015 sees Charity Challenge creating new challenges with a focus on our home soil in the form of our great Great British Challenges, as well as exciting new ventures overseas. This continued commitment to helping people push themselves, reach new goals and tick one of their bucket list in the name of good causes is what we're all about! Let's hope it's our best year yet!