We are excited to once again be working with Comic Relief in putting together and project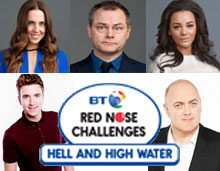 managing a jaw dropping challenge, aimed to take a team of celebrities out of their comfort zone to the extreme, and inspire millions of people to donate much needed funds to support the work of Comic Relief.
The Hell and High Water challenge will take place in Africa's Zambezi River and see former Spice Girl and current solo artist Melanie Chisholm, Waterloo Road actress and Strictly Come Dancing runner up Chelsee Healey, Radio 1 DJ Greg James, Olympian Phillips Idowu and top comedians Dara O'Briain and Jack Dee battling the rapids and dodging the crocs and hippos as they canoe and white water raft over 100kms down Africa's mighty Zambezi River … all in the name of raising vital funds and awareness for Comic Relief!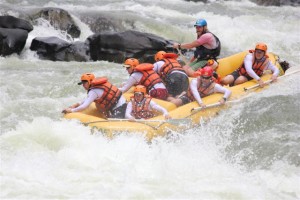 The team will be battling torrential downpours and negotiating white water sections of both the upper and lower Zambezi River, in parts facing up to Grade 5 rapids. By night they will be camping on remote islands in the river.
Dara O'Briain: "When I was first asked to do this challenge, I did a quick Google Search of Zambezi rafting, but after a tenth page of people being instantly flung into the water, I turned off the computer… But lives can be changed if people put their hands in their pockets in exchange for our misery so that sounds like a fair deal".
The Hell and High Water challenge starts this on Monday when the intrepid team leave the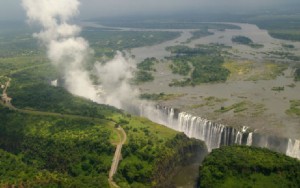 relative comfort and luxury of the UK and begin their journey into deepest Africa. There is still quite a way to go, and we'll be following the team every step of the way as they prepare for the experience of a lifetime!
To keep up to date on all things Hell and High water, you can follow us on Facebook and Twitter, and subscribe to our Blog, YouTube account and mailing list. You can also find out all about the challenge and see the latest news here.
You can also listen out for live Radio 1 interviews with the celebs whilst out in Zambia, and watch the BBC documentary about the challenge being aired in March. We'll keep you posted!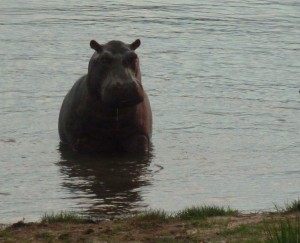 If you've been inspired and want to take on your own experience of a lifetime, then check out our amazing and global range of treks, bike rides and mountain climbs here. You can even take part in our exclusive Zambezi challenge. Click here to receive details once the challenge is complete.