Happy Birthday to Charity Challenge Director Simon Albert, who is celebrating turning 40 today. In his honour, we have decided to take some time out to look back on some of his amazing achievements both in business and in life;
Few people have experienced the world as much as Simon has, not only has he summited Mt Kilimanjaro, Trekked in the Himalayas and scuba dived with sharks in Fiji, he has also  journeyed throughout the Far East, Australasia and Pacific Islands, motor-biked through Vietnam (before Ewan Mcgregor and Charley Boorman made it cool!), helped to build a youth hostel in Thailand,  went white water rafting on the Kali Gandaki in Nepal and helped build a road on Mana Island (which was and still is hereafter known as 'Simon Avenue').
In October 1998, Inspired by all his adventures, Simon decided to set up his own company that helps people have their very own adventures of a life-time, whilst raising money for charity. SmallWorld Adventures Ltd (soon to be known as Charity Challenge) started making waves and Simon quickly became known in the industry for his infectious energy and enthusiasm and his strict uniform of checked shirts, jeans and trainers.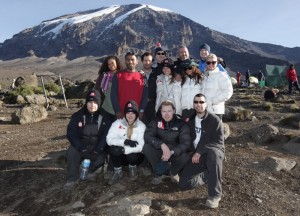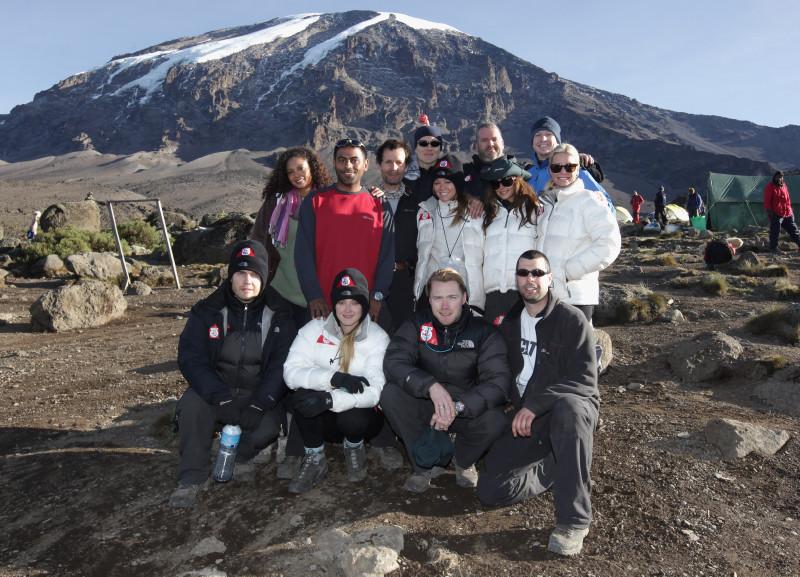 In February 2009 Simon played an instrumental part in organising the Comic Relief Celebrity Kilimanjaro Climb, which saw several well-known faces such as Gary Barlow,  Cheryl  Cole and Chris Moyles summit Mt Kilimanjaro and raise over a whopping  £3.35million for comic relief! This was a massive game changer for Charity Challenge and since then it has gone from strength to strength! Charity Challenge has now helped thousands of people to raise over £30m for over 1200 different charities and our portfolio currently includes treks, bike rides, mountain climbs, rafting, sky diving, dog sledding, skiing and community challenges in more than 30 countries worldwide as well as two ground-breaking treks to geographic North and South Poles.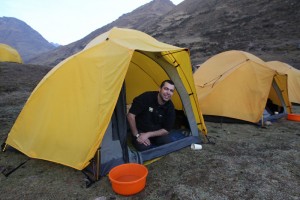 One thing that hasn't changed is Simon's vibrant enigmatic personality, drive to push the company forward and his passion for travel. Simon's 40th Birthday has coincided with a very exciting and busy time for Charity Challenge, as (after a lot of hard work!) Charity Challenge has now launched a new operation out of Toronto, Canada for the North American market! Which we have very high hopes for!
So after 40 years of life and  12 years of Charity Challenge, Simon has become a recognised and respected face in the Adventure Charity Travel industry, his contribution to which was even honoured by her majesty the Queen herself last year at the Royal Celebration of British Adventure, but to all of us in the office, we're always know him best for his infamous collection of checked shirts, bad taste in music and strange preference teas which are milky beyond belief!