Warm, dry and comfortable will get you a long way on any trip. Avoid the misery of the wet, the cold and the downright uncomfortable by hiring kit fit for the job in hand. Get this right and enjoyment will surely follow.
We find that a lot of our challengers don't want to spend a ton of money on kit which they may hardly ever use again. So we teamed up with our friends at Outdoor Hire to solve the conundrum by providing top notch kit for hire.
Layer, layer, layer, topped with a well fitted backpack, sleeping bag and mat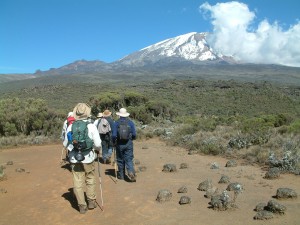 – no skimping on quality when you hire at a fraction of the cost of buying.
When embarking on an adventurous challenge having the right kit makes a world of difference.
A Fantastic and efficient service, supplies top quality equipment /clothing , and makes once in a life time challenges affordable. I Will be using outdoor hire again!! Jambo Jambo
Dave Fowler, Kilimanjaro Challenger 
Outdoor Hire have also made the whole process easier still by providing up-to-date and challenge specific Kit Lists for every one of our challenges. So whether you're climbing Kilimanjaro or cycling across Cuba, these Kit lists show you want you need and how much it costs.
http://www.outdoorhire.co.uk/charity-challenge/index.html – check out your Unique Challenge kit list here!!!