Here at Charity Challenge, we are proud that our challenge portfolio includes the most iconic, classic and spectacular of treks from the adventure travel business, – namely "the Kilimanjaro Summit Climb", "Trek to Machu Picchu" and the "Great Wall Discovery", all quite rightly on half the nation's bucket lists!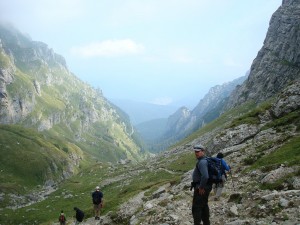 But we don't stop at that. We also offer an entire range of more niche short haul challenges for those who struggle to pull themselves away from their day to day commitments at home, at work and (more often than not!) their footie team. These challenges includes treks such as our Etna Volcanic Adventure, and our Icelandic Lava Trek.
These treks aren't always so high on people's radars, but the way we see it, adventure travel is not just about fulfilling your lives' ambitions, but finding yourself in a place you'd never have expected you'd ever be and finding out new things about yourself… And absolutely loving it! The challenges in our portfolio that are able to deliver this unique, and sometimes unexpected, amazing experience are what we refer to as our "Hidden Gem Challenges."
Unfortunately, these Hidden Gems can be a little overshadowed by their aforementioned more famous sibling challenges. Which is a bit of a shame, as these short haul challenges provide just as big a thrill, and are a perf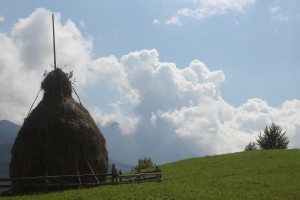 ect fit for people who can't afford to spend too long away from home and/or are perhaps taking their first step into the world of trekking and looking for something a little bit different. So, to celebrate these challenges, we have decided to write a special blog series, putting them firmly into the limelight. First up is an invigorating challenge that takes place in the borderland of European civilization – the Trek Transylvania.
There is a rustic and olde world feel to Trek Transylvania that is unique among our challenges. The trek takes place in Romania's wild Transylvanian Alps, a quiet and sparsely populated region of the country. The first point of call when you touch down in Romania is Brasov city – a beautiful medieval city, which you pass through on your way to Bran Village, which acts as the home hub of this challenge.
The scenery around Bran is serene and rugged, pastoral, with atmospheric rocky ledges and specular mountain views. But, as our Transylvania Trekkers quickly find out, the trekking experience itself is anything but serene, Those picturesque rocky ledges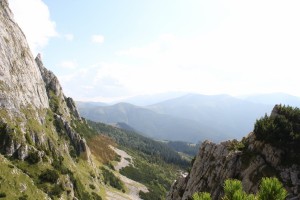 are in actual fact rigidly sharp, uncompromising and frankly a bit of a nightmare to scramble over! The terrain is varied and unyielding, barely trodden and can be challenging to navigate. There are steep up-hills, perilous slopes, with the grassy landscape seeming to stretch on into infinity!
But intertwined are glimpses of Romania's rich pastoral culture, as trekkers have the opportunity to talk with locals, sleep in small mountain villages and taste traditional food.
And of course, a trip to Transylvania would of course not be complete without a visit to the 14th century Romanian icon – Dracula's Castle! A site loved by vampire lovers and vampire slayers alike, this beautiful castle was fabulously renovated in the 19th century by the royal family of Romania, but it is best known by Bram Stoker's infamous novel of the same name.
So, in summary, Trek Transylvania is an ideal challenge for country enthusiasts, culture vultures, trekking heroes, people wanting to escape the city, vampire lovers and people after an ultimate, alternate and absolutely once in a lifetime challenge. The feedback that we get from our Transylvania Trekk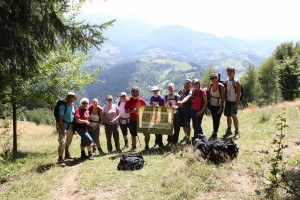 ers always speaks for itself!
"I had the most amazing experience in Romania. The scenery was absolutely beautiful and the trek was challenging but so much fun." 'Chloe Fox'
'it was the Challenge of a lifetime.' Ilana Epstein
'An exhilarating life changing  experience.' Tanya Richards
Fall into those categories and inspired by the feedback? Then check out our Trek Transylvania challenge itinerary and departure dates here!
Subscribe to this blog (by clickin the orange RSS button) to hear more about us and all the amazing challenges we offer! To keep up to date on all our latest challenge news and special offers, please enter your email address into the adjacent box to subscribe to our mailing list.