It's that time again – new year, new you. But this January, instead of just pledging to give up chocolate or spend more time at the gym, why not go one big step beyond and sign up for a Charity Challenge?
Booking a date for one of our many itineraries will help you rise to the challenge of committing to a whole host of resolutions rolled into one.
New Year's resolutions
Having a date firmly etched into your diary will give you numerous goals to aim for, with a specific timeframe in mind. Committing to a date will inspire you to work out an action plan to get fit for your challenge, while also laying down fundraising goals in the process.
Shaping up might involve a range of things – an exercise plan, changes to your diet, cutting down on alcohol or giving up smoking.
One way to achieve some of these goals is by signing up with a friend or family member, as research shows training with someone else can help you achieve your goals as it's often easier to feel motivated with someone else holding you to account.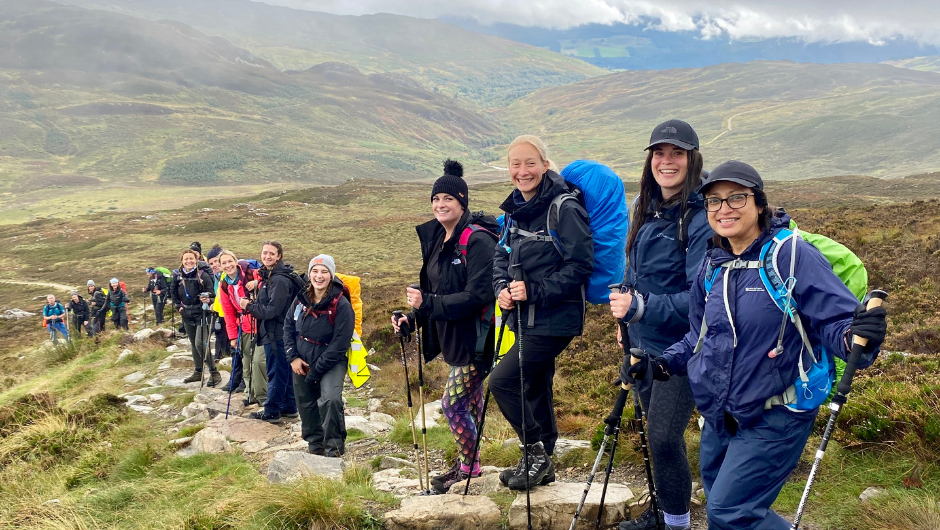 Much research has also been done into the impact of nature on mental health. Time spent outdoors – both on your challenge and training beforehand – can alleviate stress by reducing levels of cortisol and boosting endorphin and dopamine levels. It has also been shown to boost creativity and energy levels, while also improving sleep quality.
You might also resolve this year to support good causes and meet new people – both of which you are certain to do on one of our trips. For 20 years we have created and managed expeditions which have enabled people to raise in excess of £60 million for over 2000+ charities.
Your efforts can make a real difference to the charity you choose to support, whether large or small, and doing so will leave you with a strong sense of achievement and fulfilment.
And wherever you decide to head for your expedition, know that your challenge will unquestionably broaden your horizons by teaching you new things, introducing you to new people and pushing you further outside of your comfort zone than you ever thought possible.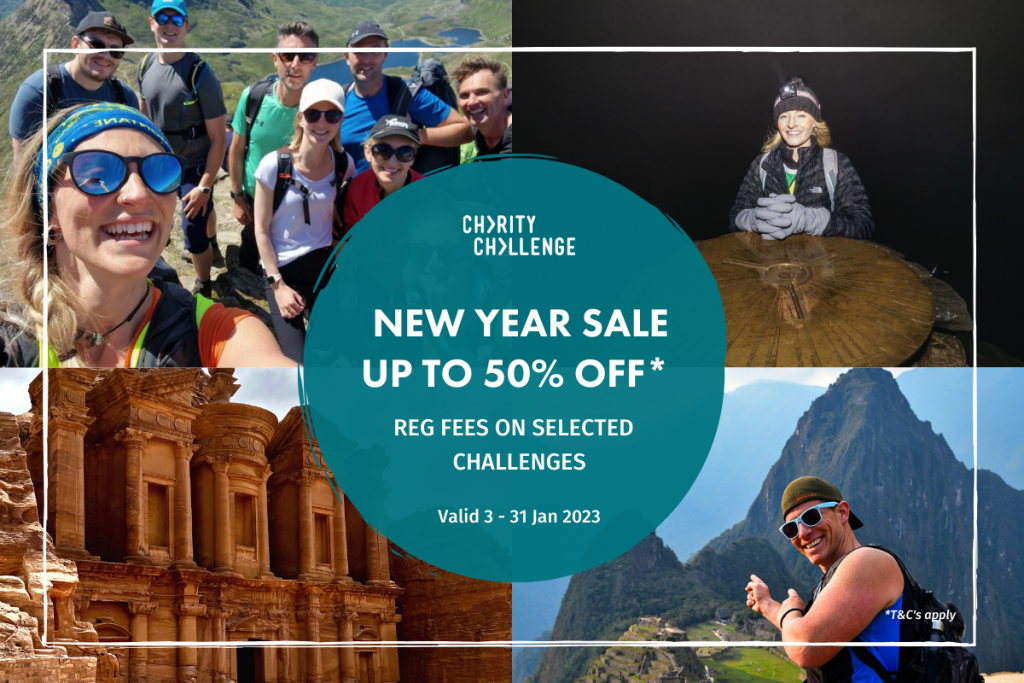 Sign up to a Charity Challenge in January and you can receive up to 50% off the registration fee on selected 2023 & 2024 challenges. Offer available from 9am Tuesday 3rd until midnight Tuesday 31st January 2023