To pack the extra pair of trainers or not to pack?
It's not always easy to know what you're going to need and what is worth investing in on your charity challenge! So we've teamed up with some our previous trekking champs to put together the below top 5 list of trekking must haves that we will make your challenge experience that little bit more special!
1)      A good Rucksack.
The importance of buying and breaking-in a solid pair of trekking boots is no secret these days, but you should never overlook the impact that your day backpack has on your trekking experience as well, especially if you're on one of our long haul, camping-based challenges. If your rucksack is too small or your belongings bulge out making it sit awkwardly on your back, if it's not fitted properly (too loose or too tight), the straps can dig into your back and cause you severe discomfort. In short, a bad
backpack can make a 9 hour trek feel a 100 times longer! And it's hard to appreciate where you are and what you're doing if all you can think of about is backpack pain!
The answer? Choose a good rucksack. It need not be expensive, Cotswold Outdoors have a great selection and if you're signed up to one our challenges, you're entitled to 15% off the whole Cotswold Outdoors range and 20% if your a repeat booker! Check your members' area for more details.
Next, wear your rucksack in, and get use to carrying weight in it – maybe use it to carry your supermarket shopping home!
Make sure it's fitted correctly; you can check out Cotswold Outdoors super helpful "how best to fit your rucksack" video here. When you're on the challenge itself our team leaders and guides will be more than happy to advise you on this. The best rucksacks are the ones you forget you're wearing, so follow the above advice, and the only thoughts on your mind will be "what an amazing view!", "what a fantastic group of people !" and "when's the next tea break?!"
2)      Toiletry essentials! – Tiger Balm/Vaseline, Anti-bacterial gel and Wet wipes.
From something big to something little, but just as important! Figuring out what items from your morning routine you can or absolutely can't be separated from can be a massive brain ache.
But help is at hand! In the form of recommendations from our intrepid Charity Challengers on their can't-live-without trekking toiletries!   
First up, Super-Trekker Rachel Walker recommends multi-functional Tiger Balm – "wouldn't have survived Everest Base Camp, Kilimanjaro and Machu Picchu without it!" India trekker Sue Rutherford likewise found it a trekking hero! "Vaseline for feet and between toes every morning, no blisters on the Dalai Lama Trek".
Second up, veteran trekker Ian Butler champions wet wipes for wiping sweat off brows and those "discreet in-sleeping bag washing moments" when showers and bathtubs are but distant dreams.
Likewise, and up at number 3, there aren't toilets or sinks out there in the wilderness, so anti-bacterial handwash is a 100% must for any Charity Challenger.
3)      Comfy clothes
It's all about comfort over style when it comes to trekking. When you're camping in the Kilimanjaro night-time at minus 10 degrees, shivering in your silk pyjamas or novelty boxer shorts, it's very little consolation that you look fabulous!
"I took my favourite jumper that has never been worn out of the house before and never will again," says Veteran Charity Challenger Jo Berridge, "but it's sooooo comfy and cosy that I knew I would want it for the cold nights. It was so nice to put on when the temperature dropped and kept me snug at night!".
Jo also makes the good point that you don't want spend the whole trek worrying about your attire, "i'd also say take stuff that doesn't matter if it gets ripped, muddy or left behind. I left loads of kit behind and it made the trip from Heathrow to home so much easier".
So what do our trekkers recom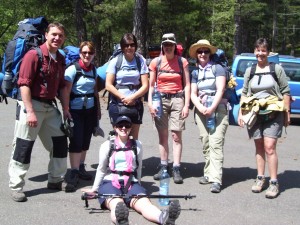 mend? Well, it really depends on the type and duration of your trek. But staple items for any trek include a warm jumper or fleece for chilly nights, your trekking specific gear (trousers, boots,  etc), comfy T-shirts, vest top, light weight shoes to wear in the evenings, and something a little bit smart for your celebration meal. Trek to Machu Picchu trekker Hannah Bradshaw also puts in a special recommendation for leggings, – "sooo comfy to trek in AND you can get waterproof trousers over them easily!". Peru Trekker Louise Gale, points out that "leggings can also be dressed up for gala night as well and don't take up much room".  Truly they are a multi-tasking must-have!
4)      Sweets! – energy boosting trekking snacks
One massive perk of trekking is that, since you are burning through hundreds of calories a day, you actually need to consume lots of sweets and trekking snacks to give you energy for the goodness of your health. Guilt-free sweets! How often in life does that happen?! The brave trekkers who took on our North Pole challenge earlier this year had to consume several bars of chocolates and packets of sweets as part of their actual diet whilst on the expedition!
Worthers Originals and energy bars are among our top recommendations. Tried and tested favourites from our Charity Challengers include the below;
"Tracker bars, the best snack ever whilst trekking. I wouldn't have survived my last 4 treks without them!" – Thailand Jungle Trekker, Lesley Lewis
"Have to say the two bags of Haribo I took to Peru were life savers, yum, felt like a little kid again!"  – Trek to Machu Picchu, Sam Coleman
"Ginger biscuits: they last forever, give you energy and are great if you feel sick." –  Trek to the Home of the Dalai Lama Challenger, Jennifer Clemo
"Jelly babies are a good energy boost." Peru Trekker, Rob Lewis
5)      A little luxury
There's nothing like having a little something to look forward to at the end of a long hard trek. Jo Berridge recommends "hot chocolate, foot cream…and a spiky massage ball that was a lifesaver in Peru – it ended up going home with someone else and I've bought a new one – was great for achy calves from walking and shoulders from carrying the backpack."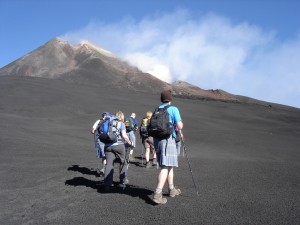 She also recommends Barocca/dioralyte/anything that makes water taste good – "You end up drinking so much and it gets so boring! It's amazing what a difference having a drink that tastes slightly different can make". Water flavouring turned out to be a surprisingly popular luxury add-on for lots of our Charity Challengers, with Louise Gale adding that "Zero electrolyte tablets…makes the water taste nicer and also puts the electrolytes in your body before you walk rather than having to put them back in after your walk". Our trekking friends from Safe At Last recommend "a book and a pillow for some me time".  There is nothing like a charity challenge to make you appreciate the small comforts in life!
So there you have it! Take note of these 5 rules and there should be nothing to get in the way of you having the time of your life! For more top tips, and to learn more about all our charity challenges, please visit our website at www.charitychallenge.com, and, to keep up to date on all our challenge news, subscribe to this blog by clicking on the orange RSS button, you can also enter your email address into the adjacent box to subscribe to our mailing list.