When groups travel to South America to see and experience a continent rich with culture, tradition and colour, it is often centred and planned around one essential activity. This location, Machu Picchu, is totally captivating in every fashion; more than living up to the overabundance of praise and adoration it receives.
The history around the site is genuinely fascinating. Built in the 15th century at the height of the Inca Empire, it was constructed almost 8,000 feet above sea level in what was believed to have been a royal estate. Built in typical Inca style with beautiful, polished dry-stone walls of quarried granite stone, the site was then abandoned just over a century later upon the arrival of the Spanish in Peru.
For over 400 years Machu Picchu remained largely untouched, its beauty and splendour hidden from the world. It was not until as recent as 1911 that Machu Picchu was rediscovered. Reaching the site is no walk in the park, but rather an incredible trek through the seldom visited Lares Valley, a region unscathed by the wrath of time, with awe-inspiring scenery and full with alpacas, llamas as well as the colourful native Quechua people.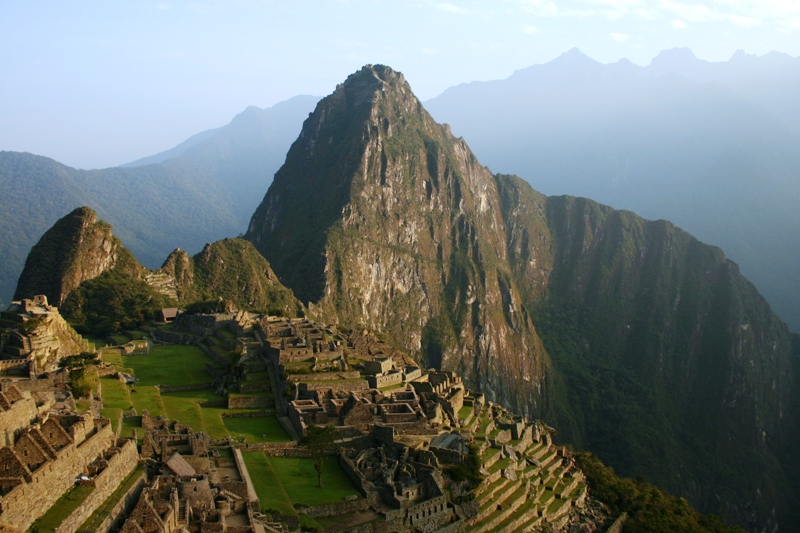 Since being found again, Machu Picchu has become renowned worldwide for all its extraordinary and noteworthy qualities, becoming a UNESCO World Heritage Site and in recent years being voted as one of the New Seven Wonders of the World.
This historic site has become so popular for trekking, not least because of its history but also because of the testing and exhilarating journey one has to undertake in order to conquer this magical challenge.
Book your place on Trek to Machu Picchu.