In the adventure capital of the UK, the opportunities to challenge yourself are practically unlimited. Home to England's highest mountain and deepest lake, the region has inspired writers, artists and poets for generations. Check out our nine favourite Lake District adventure activities.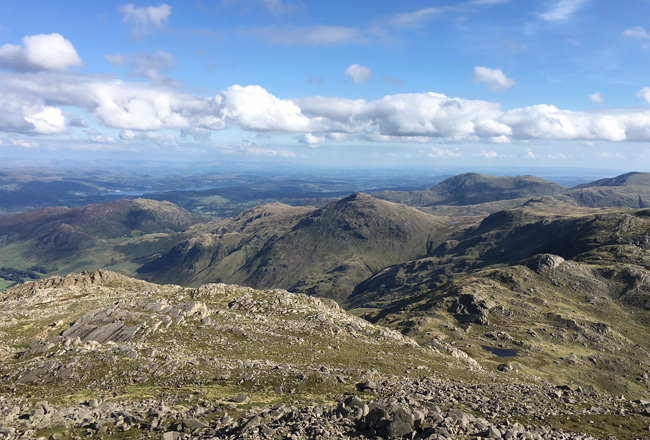 Cumbria's Carlisle airport re-opens this summer; making this iconic destination is easier than ever to visit. Be inspired by these nine ways to experience the adventures, thrills and treasures of the Lake District. The only problem is which to try first.
1. Walk
Millions head to the Lake District each year for Britain's best hiking trails. There are hundreds of Instagram worthy walks available for all experience levels. Whether you are visiting for a weekend or staying for longer, the fells and waters of this region are waiting to be explored.
Alfred Wainwright's guidebook covers 214 fells to explore within the Lake District. They range from England's highest mountain, Scafell Pike which stands at 978m, to the more gentle yet stunning fells of Cat Bells or Hallin Fell. Another favourite is the Old Man of Coniston, the iconic peak overlooking Coniston Water, offering a challenging, yet rewarding trek with stunning views.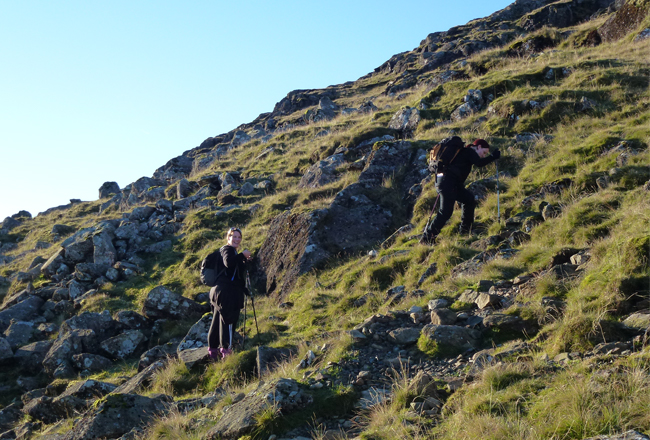 If you're not looking to conquer a peak, the paths around Windermere and Ambleside offer easily accessible strolls. Or, you could head into Grizedale Forest to explore the leafy green trails.
For those looking for a real challenge and the chance to make a difference, join a charity challenge like the Lake District Five Peaks.
With so many possibilities for adventure, start planning to bag your next Wainwright now.
2. Bike
Get as close as possible to the stunning scenery of the Lake District on the back of a bike. Bikes can be hired from shops in Windermere, Coniston, Keswick and Hawkshead. Though we know for experienced cyclists, there's nothing quite like riding your own bike.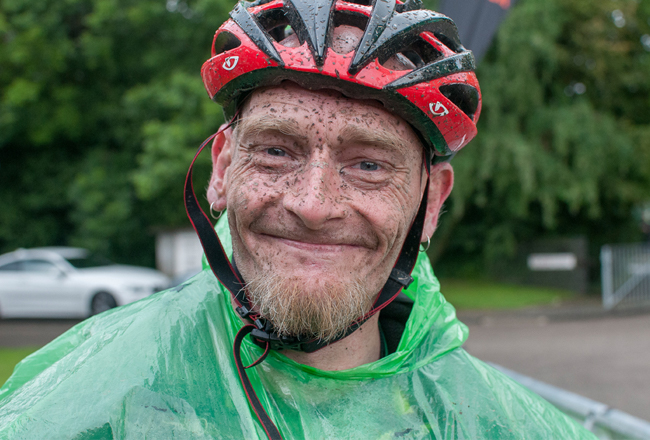 Choose a cycle path to suit your interest and ability. Circle the majestic waters of Windermere by road or cycle path, or go off road on the mountain bike paths of Grizadale Forest or Whinlatter. Both have plenty of jumps and steep descents to entertain any thrill seekers.
Our Charity Challenge Coast to Coast cycle trip begins in the Lake District so you can sample the region's iconic rolling hills before powering on to the North Sea.
No matter where you ride you'll be rewarded with some of the best views Britain has to offer. But never forget safety first and wear your helmet!
3. Kayak
What better way could there be to experience the Lake District than by gliding across the smooth waters in a kayak? Kayaking gives you the ability to explore the islands, shores and parts of the lakes that could only be reached by boat. Kayak hire is available from Derwent Water, Windermere, Coniston, Ullswater and Keswick.
For those up for a challenge, Windermere is England's longest lake at 18km. The smaller waters of Derwent Water and Ullswater offer spectacular views and a more relaxed paddle. Thrill seeking paddlers can test their mettle on the rivers of the Lake District.
Combine your adventure seeking activities and accomplish a real challenge by joining the Lake District Triple Challenge to hike, bike and kayak your way through some of the best scenery the region has to offer.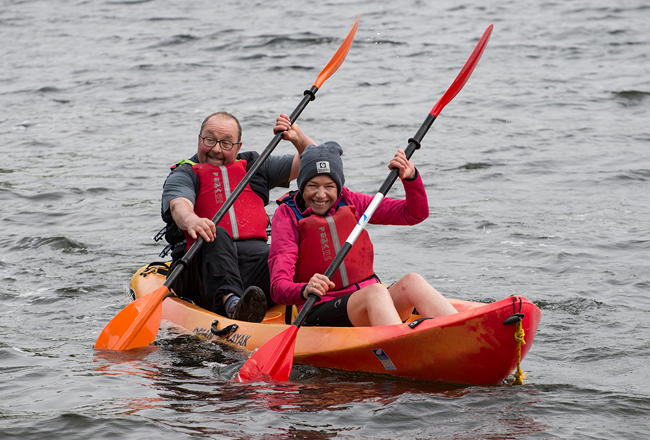 4. Rock climb
From abandoned mines, to steep crags or even indoor walls, the Lake District has abundant climbing options. Opportunities to test your skills at ascending vary depending on your experience and thirst adventure. Among the more popular climbing spots in the region are Dow Crag, Scafell, or the Borrowdale valley.
Many climbing centres in the region offer courses from beginner to advanced, for those wishing to develop their skills.
The Lake District is famous for its unpredictable weather and is known to regularly treat visitors to four seasons in one day. While more adventurous souls may appreciate the challenge this offers, those less confident in their climbing skills will find the indoor climbing walls allow the fun to continue, regardless the conditions outside.
5. Horse ride
There's nothing quite like viewing the Lake District's spectacular scenery from the elevated position of horseback. The region has it all for any horse riding enthusiast including; farm rides, fell rides, beach rides, or trail rides.
There are riding centres in Grange-Over-Sands, Millom, Ullswater and Penrith which cater to all levels of experience. Horse treks can last an hour, to a full day or even a multi-day campaign adventure.
6. Stand up paddle board
Originally from Hawaii, stand up paddle boarding is fast growing in popularity in the UK. With a little bit of tuition you'll soon find yourself gliding across lakes encompassed by mountains.
Stand up paddle boards are available to hire on Ullswater, Windermere, Coniston, Derwent Water, Wastwater and Hawkshead. Hire usually includes all required gear; board, paddle, wetsuit (if desired) and a brief introduction to stand up paddle boarding (if needed). For those more experienced in the ways of the paddle, river running is available year round.
It's advisable to call ahead and check stand up paddle boarding will be running, in case of inclement weather.
7. Swim
If a refreshing swim in glacial waters sounds great, then pack your bathers on your next trip to the UK's adventure playground. Wild swimming has been consistently growing in popularity in the Lake District, led by events such as the Great North Swim.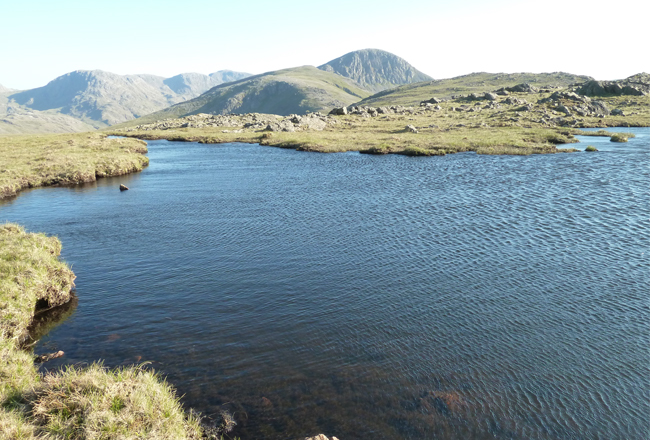 13 of the region's lakes, meres and waters are swimmable. Windermere, Coniston and Ullswater are among the more popular for swimmers, but also have a lot of boat traffic. Quieter waters such as Buttermere, Rydal Water or Crummock Water offer just as stunning views without the overcrowding. Most bathers choose to wear wetsuits, but the hardy go without.
8. Canyoning
For the ultimate adventure seeker, consider canyoning on your next trip to the Lake District. Climb waterfalls, scramble up and down canyons, jump into deeps pools and generally just have fun in the water. Canyoning is an adrenalin rush like no other.
The most popular locations in the Lake District to try this extreme sport are Church Beck in Coniston or Esk Gorge in Eskdale.
All wetsuits and safety gear is included when you book a canyoning adventure, and in most cases the course can be tailored to suit you level of thrill seeking.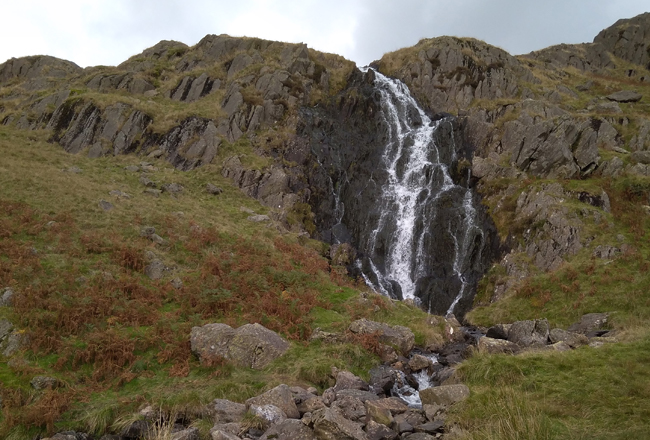 9. Dive
Helicopters, wrecks and gnome gardens are some of the sights you can see when diving in the Lake District. If the chilly waters haven't put you off (water temperatures range from 7-15 degrees, depending on the lake and time of year), the Lake District offers diving adventures to suit you.
Most lakes allow diving, though permission from the National Trust is required. There are dive shops in Workington and Capernwray offering courses and dives for beginners. For experienced technical divers, the region is home to England's deepest lake; Wastwater.
Check out Charity Challenge website for whichever Lake District adventure activities tickle your fancy.