Charity Challenge invited photographer and blogger, Philipp Ammon, to join the Great Wall Discovery Challenge. He was blown away by the experience it provided. Especially getting to know the incredible other people on the Great Wall trek, who'd signed up to make a difference.
Great Wall Discovery with Charity Challenge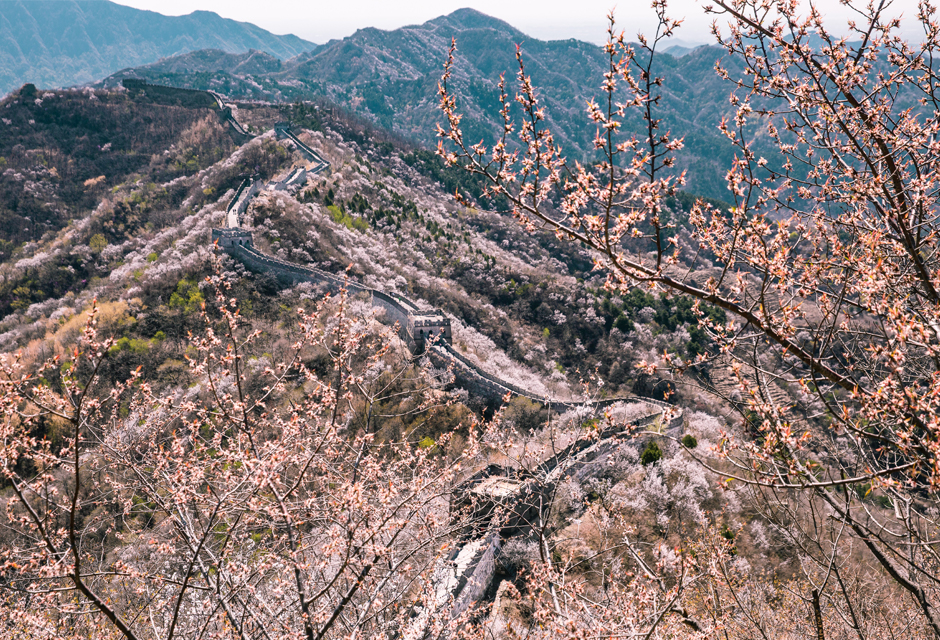 I'm truly at my happiest when I'm outside, exploring the world for all it has to offer. For me, nothing beats the challenge of an open trail, the sights of mountains, lakes oceans and rivers. I love learning about cultures and their customs all while being immersed in the very environment that has had such an impact in shaping them. It makes me feel more connected to humankind and this planet. It's what inspires me to care more about those around me and our planet.
My love for adventure travel wasn't always there. For me it took volunteering with a charity in Nepal after the 2015 earthquakes to really learn to appreciate the experience of combining challenging travel with a charitable cause. I was thrilled to be able to further support that charity last year by raising funds through Charity Challenge's Ancascocha Trail Trek to Machu Picchu.
This year, I tagged along on their Great Wall of China Discovery Challenge. I was, yet again, blown away by the experience it provided. Perhaps most of all, I gained so much from the other people travelling with me. People who signed up for this trip to make a difference. Not only for those in need, but also for themselves.
Experiencing the Great Wall while Trekking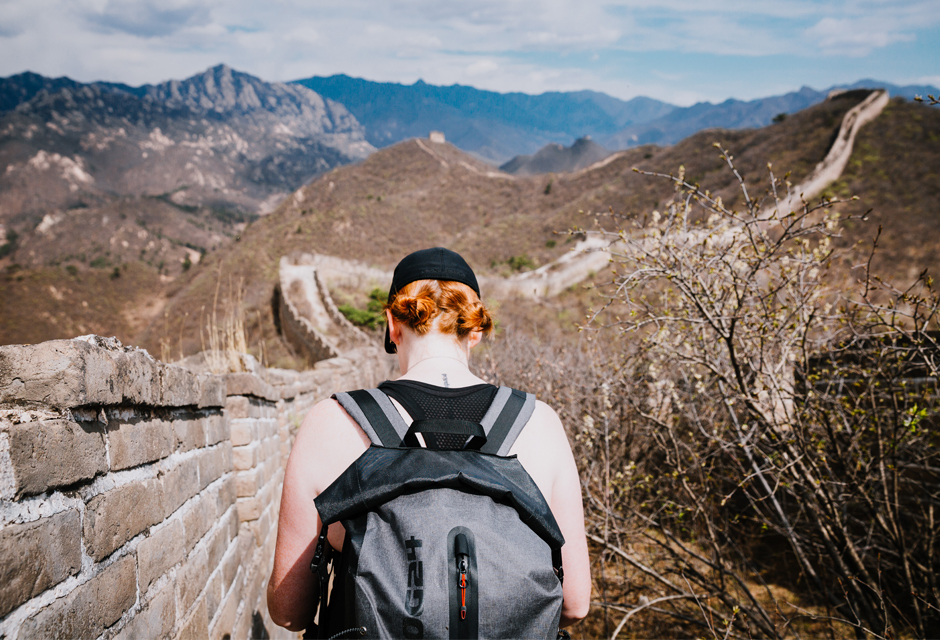 For some, a day trip to the Great Wall of China is more than enough. There are plenty of spots to take a gondola to a restored section of wall. You'll jostle with a horde of tourists for a quick selfie before heading back into Beijing to tick it off the bucket list. But if you're considering taking on a Charity Challenge, you probably have a taste for adventure that extends far beyond briefly arriving at a destination and checking it off your to-do list.
My philosophy towards travel has become to focus on depth rather than breadth. Trekking this stunning trail over several days will provide you with enough time to really experience the Great Wall. It gives you an insight that the average tour just can't touch; a truly immersive experience offering an idea of the elements those who built the Great Wall had to contend with. The Great Wall Trek quickly leaves behind the areas frequented by tourists, winding through the peaks and valleys of the Yan mountains.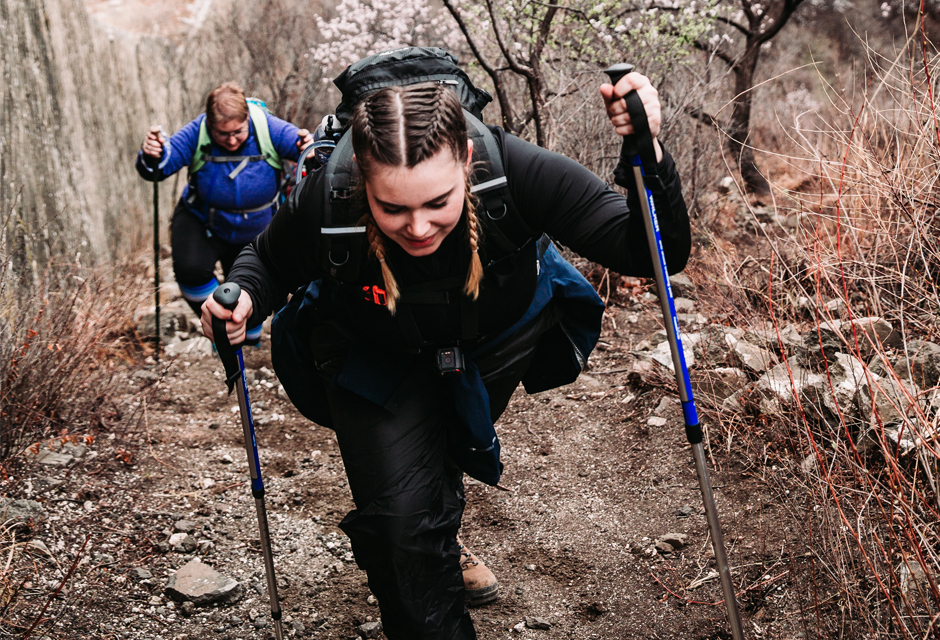 Crumbling segments of the Great Wall, slowly reclaimed by nature become part of the challenge. You are constantly rewarded with stunning views of this architectural wonder. At times, steep and uneven staircases will have your legs burning. At other times, knotted roots and thick brush slow your progress. But you are greatly rewarded for your effort. I found that the time I spent hiking in this beautiful environment gave me some much needed room to think and breathe, away from my regular schedule. After just five days of trekking, I felt like I had been gifted with a whole month away.
Charity Challenge Guides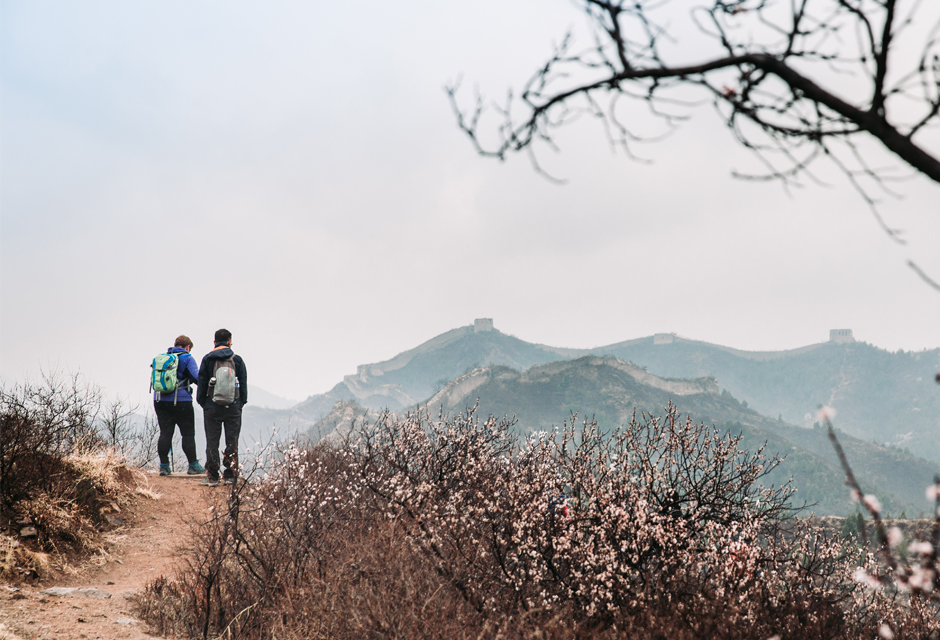 It is entirely possible to trek the Great Wall of China on your own. Plan a route, head to where you want to be, and start trekking. That being said, having a trustworthy guide makes all the difference, and thankfully, that's part of the journey with Charity Challenge.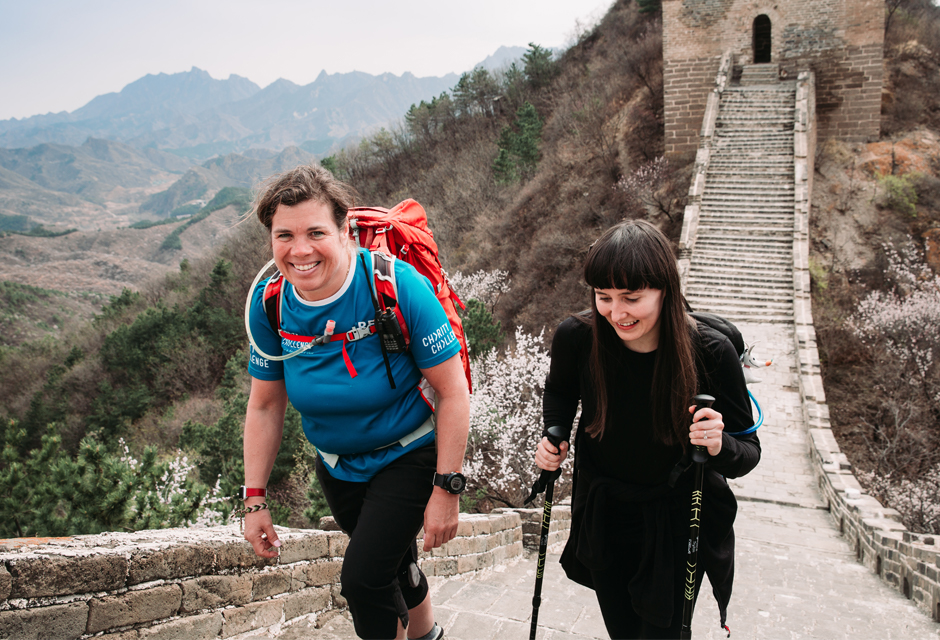 Our local guide, Jason, had made the trip dozens of times. Still, he approached it with such an infectious enthusiasm and optimism that we couldn't help but fall in love the history and secrets locked within the walls we were exploring. We also quickly felt we had made a new friend. His history degree and passion for culture certainly added something special to our tour. He brought insights about the construction and maintenance of the Great Wall throughout the centuries. Jason helped us develop a deep appreciation for what we were seeing. It's an experience I don't think the best of guidebooks could come close to providing.
We also had Lizzy, a certified UK mountain leader with us. She was great at keeping us encouraged when our legs didn't seem to want to carry us any further. She was also always there to make sure everybody was safe on the Great Wall trek.
Passing the Evenings Together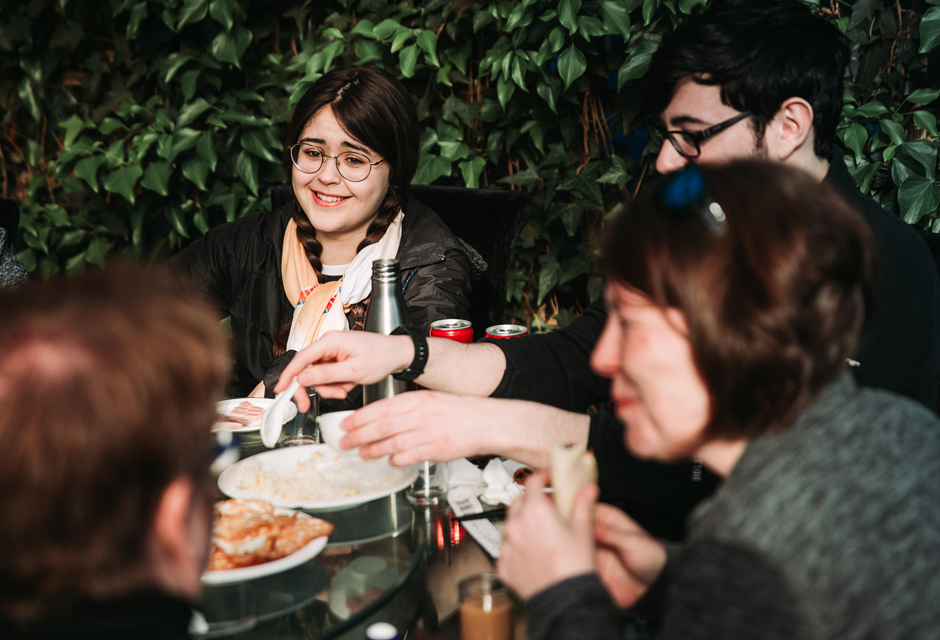 Charity Challenge does a great job supporting local businesses with their trips. That also means that a lot of the lodges we spent our evenings in were smaller businesses or even family run. It's an experience I'm not sure I would have managed on my own; the owners usually didn't speak English. It added a certain charm that an international hotel just couldn't. Thanks to Jason, I also quickly learned how to order cold beer in Mandarin, a skill that came in very handy after long treks… Together, our group spent quite a few evenings in the lounges of respective lodges. We got to know each other over a few drinks before retiring to bed.
If you like Chinese food, you're in for a treat. While many of the meals consisted of similar dishes, they hit the spot for the kind of appetite one acquires after hiking all day. I personally loved watching different dishes spin past on a lazy Suzan, just waiting to be sampled. It helped me avoid experiencing the very real sensation of food-fomo throughout. My personal favourite meal was prepared by a little old lady, who also ran the lodge on our second night. You could really tell she prepared everything for us with pride. Of course Jason was there to make sure everybody's dietary needs were looked after.
Having done a fair share of trekking, I am used to very basic lodges, which I was expecting on this trip. I was pleasantly surprised though, and found that even the more basic lodges exceeded my expectations. Every place we stayed on the Great Wall trek had a decent bed, hot showers, cold drinks and a delicious dinner. Between that and the great company, I felt completely content.
Benefits of Adventure Travel in a Group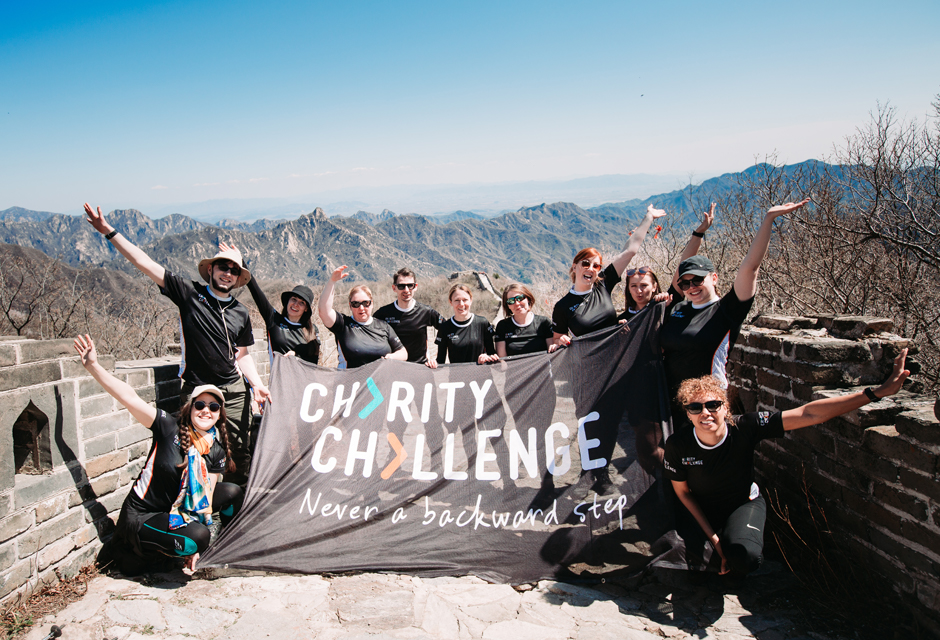 On both of the Charity Challenge trips I have joined, I've noticed that something magical happens when you set a tough physical challenge for yourself and then step out of your comfort zone to achieve that goal. Extended hikes tend to help you switch off the fast pace of the outside world and leave your life at home behind. They provide time to think, to be present and to really experience a destination. Despite the physical exertion, you find an inner-peace away from it all. This makes the accomplishment feel all the more rewarding. You return with an unforgettable experience. You return with a new outlook on life, and what you're capable of. And perhaps, you even return with a new friend or two. It's become abundantly clear to me that adventure travel has the potential to shift your perspective, and that is invaluable.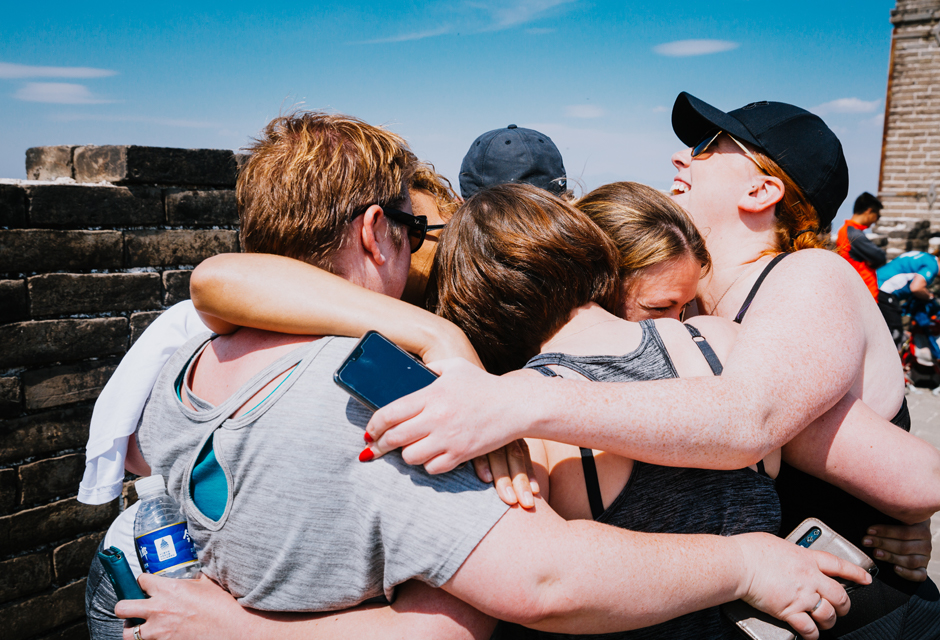 This growth is only amplified when you travel with a group of people that have something in common: they are all pushing themselves to support a cause they feel strongly about. Many of them have personal stories about something that has affected them deeply. As a result, they have decided to raise funds for a related charity. Alongside a driven group like this, not only are you achieving a personal challenge, but you're also meeting incredible people who are out to make a difference in the world.
On both of my trips, tears were shed and shared. Laughter came in abundance, and plenty of time was taken to think about what brought us to these amazingly stunning locations. While physically challenging, I think the Great Wall Trek provides the perfect opportunity to get into adventure travel while still having the luxury of a hot shower and a warm bed at night.
To read more about my experience on this journey visit my blog Capturing Wanderlust.
---
Phillipp Ammon
Philipp is a London-based travel, documentary and commercial photographer. His career started as an international school teacher working in Canada, England and Japan. He moved back to the UK to make his passion for photography official with a masters in photojournalism. He loves writing about his adventures and  is always looking for new experiences he can use to help other people learn to live theirs. You can follow Philipp's adventures via his blog or Instagram.