With the start of Spring on Saturday the 20th of March the opportunities for new fundraising ideas begin to bloom. The lockdown measures are beginning to ease, the sun is starting to shine and the days are becoming longer – the perfect time to kick start your fundraising!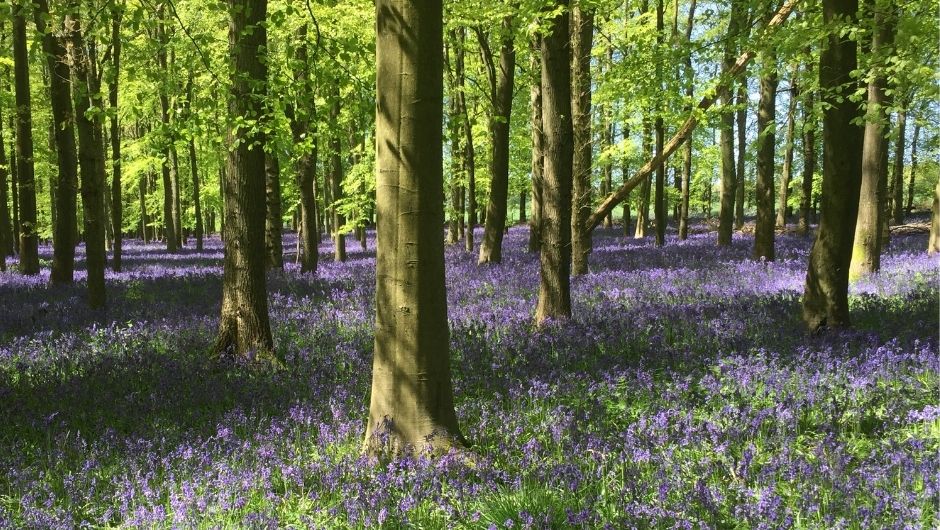 National Walking Month
May is National Walking Month and it's the perfect opportunity to get outside, start moving and raise much needed funds for some worthwhile causes. Plus, it is also the best time of year to see bluebells so make sure you put on those walking boots and get outside!
Fundraising ideas :
WALKATHON – You, your friends, one day, 26 miles. Pick a route and get going! Ask your mates to sponsor you per mile.
TRY20 – Do the #try20 challenge and aim to walk 20 minutes every day for the whole month – ask your friends and colleagues to sponsor you.
10,000 STEPS – Get active this spring and take 10,000 steps a day for 30 days. Use your smart phone or watch to keep an eye on your progress. Ask you mates to sponsor your efforts.
DOG WALKING – Offer to walk your neighbours and friends' dogs in return for a donation.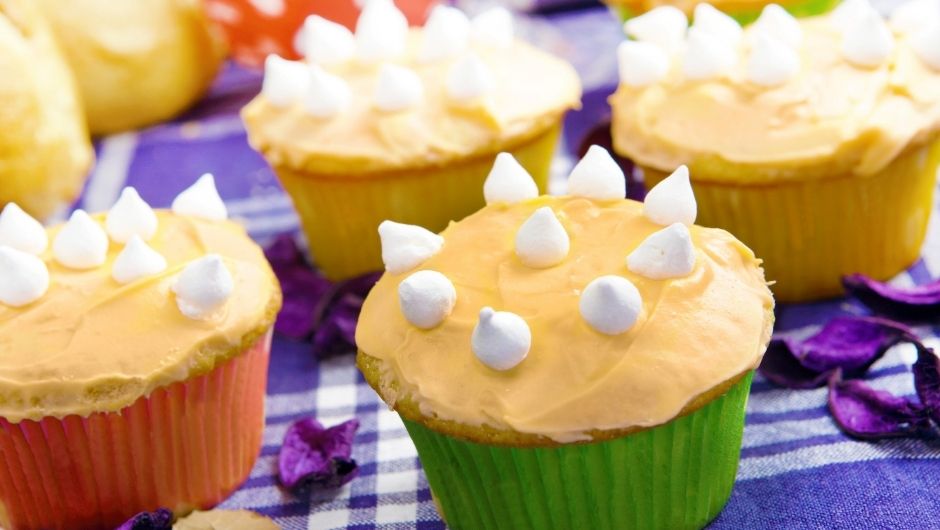 Bake Off
During lock down we can guarantee that new bakers have appeared amongst our friends and family! Now is the time to put everyone's skills to the test and get your friends, family and colleagues together for your own Spring Bake Off. Bakers can give money to take part in the competition and people can vote for their favourites by donating. You can also auction off the showstoppers. Perfect for both an online or in person event! With the return of Stand Up To Cancer Bake Off the nation is definitely ready to get baking. #readysteadybake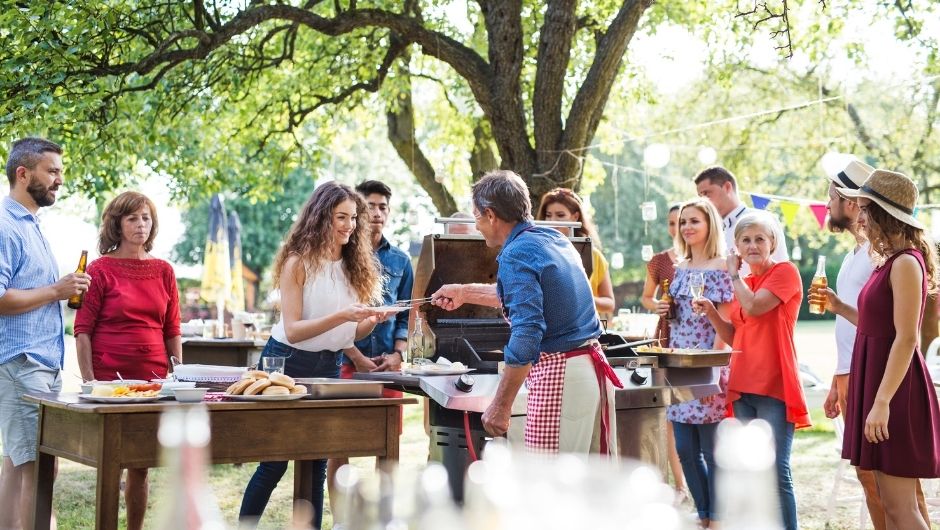 Garden Party
The weather is warming up, so get the picnic rugs ready, fire up the barbeque, and throw a garden party. The size of the party will be dependent on the latest set of guidelines from the government. Provide food, drinks and entertainment in exchange for donations. The opportunities with this are event are endless! Hold a themed party. Ask a live band to provide music (lots of new musicians also emerging from lockdown!). Serve food and drinks donated by local restaurants and cafes. Ask local businesses to donate prizes for a raffle, auction or tombola on the big day. Set up a Selfie station. Hold a cake sale. Set up a face painting stand. Play garden games…
Sell tickets prior to the event so you know how much stock is required and how many people will be attending your fundraising event. Upcoming dates that you could take advantage of: The Queen's Birthday 12th June, National Picnic Week 19th -27th June 2021, National BBQ Week July 2nd – 11th 2021.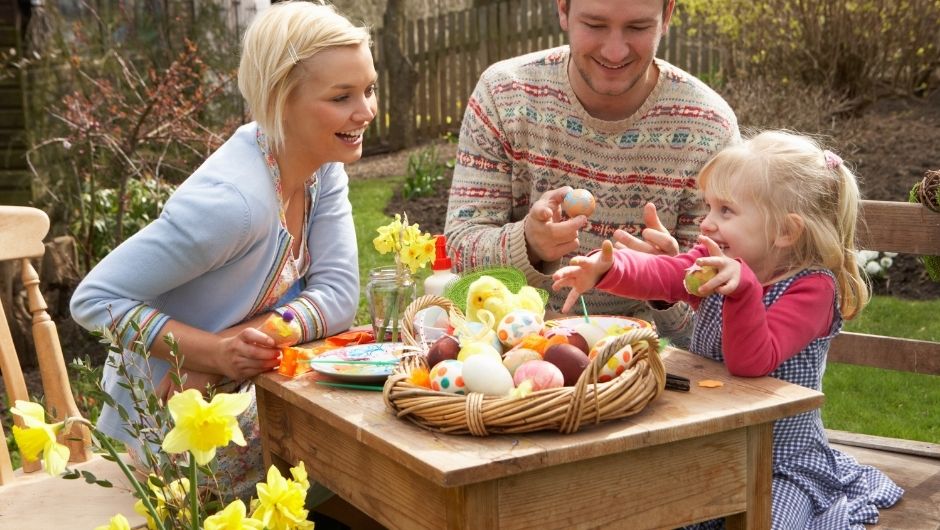 Easter
Easter Sunday this year falls on the 4th of April and it is a cracking time to fundraise! Easter Egg Decorating. Easter bake-offs. Egg and spoon races. Easter flower arrangements. You can even fill a jar with mini eggs, get people to guess how many are in there and ask them to donate. The person with the closest guess wins the jar or a prize (ask local businesses to donate something).
Easter Egg hunts are also a classic spring time fundraiser, ensure you follow the latest set of guidelines from the government. If your garden is big enough invite everyone round for the hunt in return for a donation. Alternatively, you could speak to local parks and gardens and see if they would support your event and allow it on their property – but do ask first!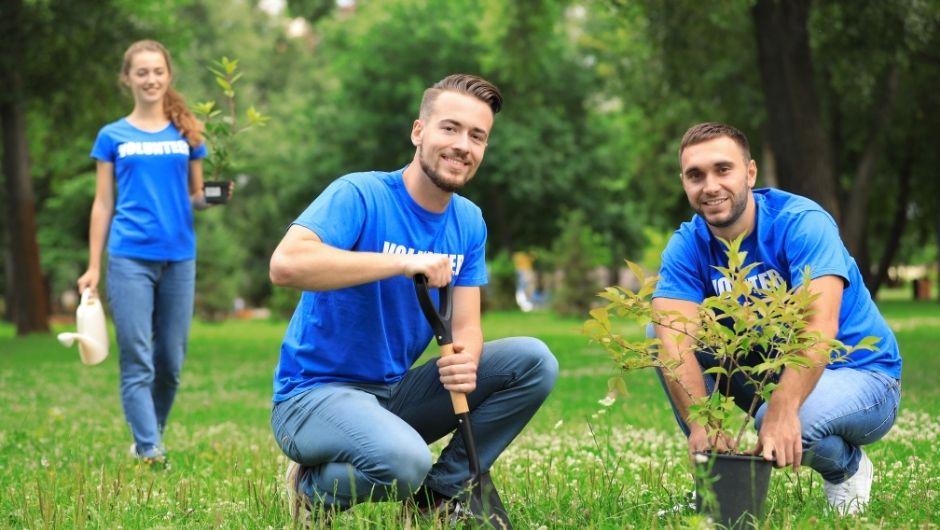 Earth Day
The theme for Earth day on the 22nd of April is "Restore Our Earth". What a perfect opportunity to join the world's largest environmental movement and run a fundraising event that can support our local communities and focus on areas that are affected by environmental issues.
Fundraising ideas:
TREE PLANTING – Plant new trees and plants in your local community. Get volunteers to join you as planters. Accept donations of seedlings and other plantable items, ideally native plants. If you plant on public property, such as in a park, be sure to get permission from local authorities.
PLOGGING / RUBBISH WALK – Set yourself a jogging or walking challenge combined with picking up litter. This will have a positive impact on our environment and our bodies – in other words, it's an earth-friendly way to get fit.
CLEANUP DAY – Each volunteer gets a roll of rubbish bags, a pair of gloves, and a shovel or rubbish pick, and performs a walking clean-up of a designated area. If you are going on public property, such as in a park, be sure to get permission from local authorities.
PLANT A COMMUNITY GARDEN – A community garden can bring a wide range of benefits – from connecting people with each other to growing fresh food to enjoy. Check out the Royal Horticultural Society (RHS) website for tips on how to get this up and running.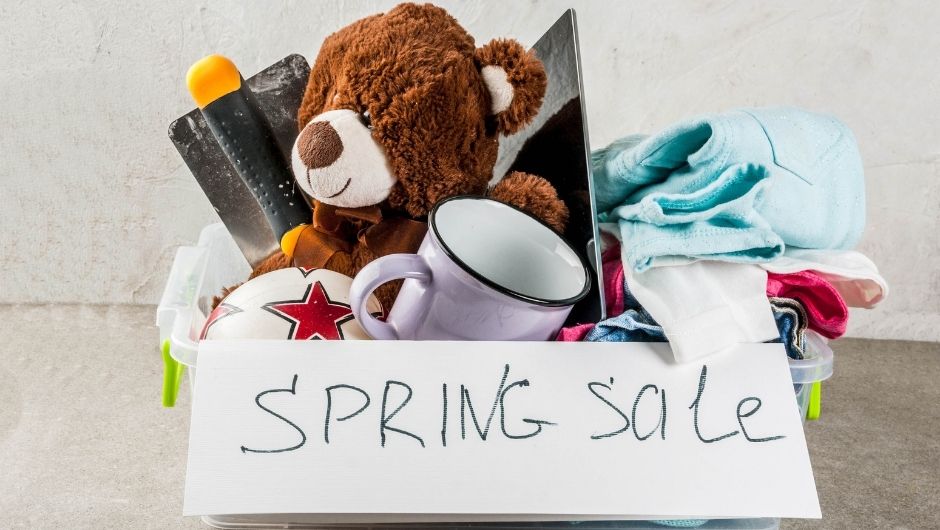 Spring Clean
It is officially the start of Spring so there is no better time to have a clear out! With spring cleaning comes an excellent opportunity for online and in-person car boot sales to raise money for your good cause. Create an event page on a neighborhood site, such as Nextdoor, and invite your community to donate and/or buy items.
If you wish to sell online there are a variety of platforms that you can use such as Ebay, Amazon Marketplace, Gumtree, Facebook Marketplace, and Shopify. Please ensure that you clean and disinfect everything before passing them on. Don't forget to share your listings on social media to help increase awareness of your fundraising events.