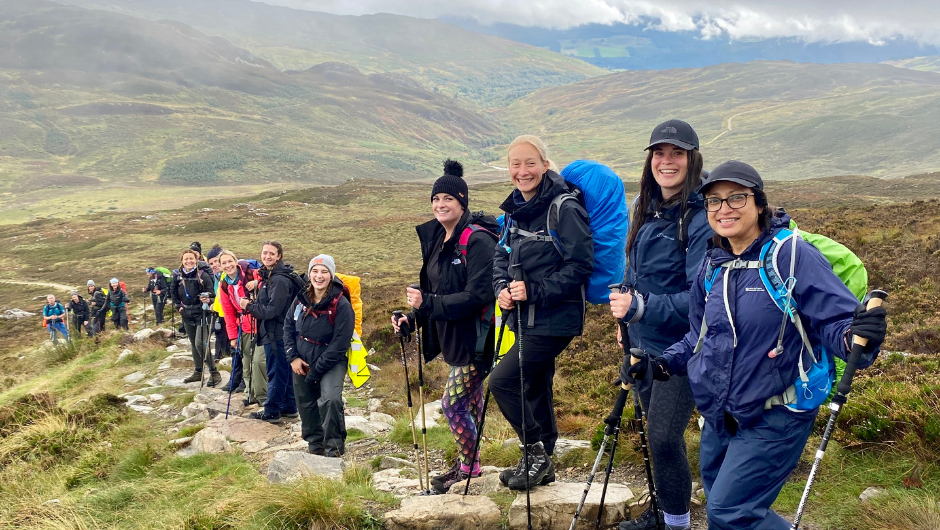 How do I book a team onto a challenge?
Register yourself onto the challenge via the Charity Challenge website. On the booking form you will have the option to create a team (by adding additional team members to your booking and paying the registration fees for all challengers in your team).
Simply select the number of additional challengers (remember not to include yourself in this total), complete the booking form by completing your personal details, and process the payment for all challengers' registration fees to reserve your team's places on the challenge.
Do my team members also need to register?
Yes, all participants need to follow the registration process to be booked onto a challenge (i.e. completing their personal information).
When a team booking is made, the master booker will receive unique booking URL in an email from us.
You can also find the unique booking link in your Charity Challenge Account Area under the Team Bookings tab.
The person who makes the initial team booking needs to share this URL with their team members in order to link them to the team booking and for their registration fee to be allocated. Please check your junk mail if you can't find the email.
Team members should be advised to complete their booking ASAP, especially if they are opting for minimum sponsorship or flexi payment, which requires authorisation from the charity – as we want to make sure they have plenty of time to meet their fundraising deadlines for the challenge!
Any team spaces that have not been completed 10 weeks (for overseas challenges) or 5 weeks (for UK challenges) prior to the challenge departure date will be treated as cancelled under our standard terms and conditions, and the registration fee for that space will be non-refundable. Please therefore ensure that all team members have completed their booking details as requested.
How many people can be in a team?
A team booking is based on two or more participants booking together. There is no limit to maximum team numbers.
If you are looking to book a team of 15 or more, please call the Charity Challenge office on 0208 346 0500 to discuss your booking in more detail.
​If you'd like to add additional team member(s) once you've made your initial booking, please contact Charity Challenge on info@charitychallenge.com, making sure to include the name of the additional members you'd like to join your team.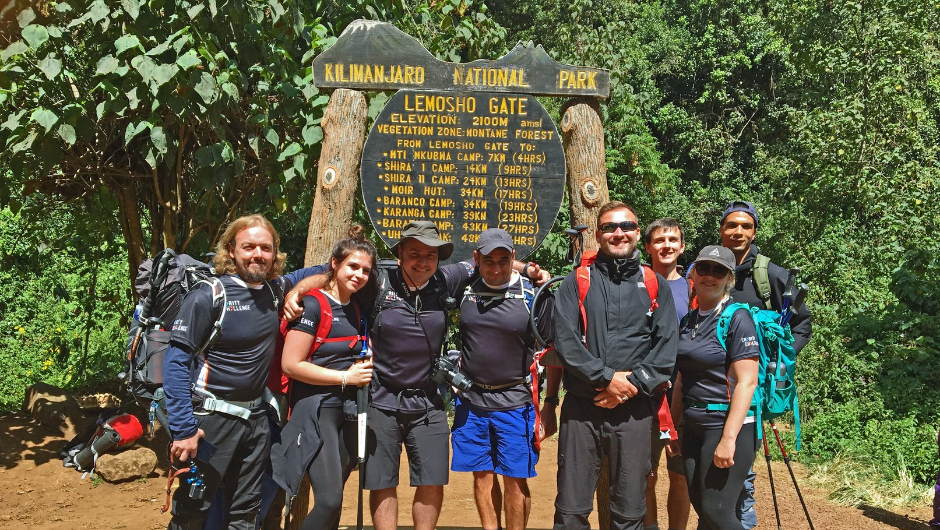 Why book as a team?
Be motivated by the team spirit of tackling a challenge together
Simplify the process of booking onto a challenge by having all registration fees paid by the master booker
Guarantee your places on a challenge by booking together
Ensure you are with your team members in the same group
Are the challenge costs and fundraising targets per team or per individual participant?
On all three of our payment options (Self-Funding, Minimum Sponsorship or Flexi), the challenge costs and sponsorship targets are per participant.
Do my team members have to select the same charity or payment option?
Your team members can choose their own charity and payment option when booking – it doesn't have to be the same as you.
If you're all fundraising for the same charity and would like to do this as a group, we advise checking with the nominated charity first – and remember that the sponsorship amounts are per person!