At Charity Challenge we are extremely proud of the amazing crew we have. We know it can be a little daunting joining a challenge for the first time so we thought you might like to meet the team in advance of your Charity Challenge. Today we introduce you to Challenge Leader – Lizzy Codd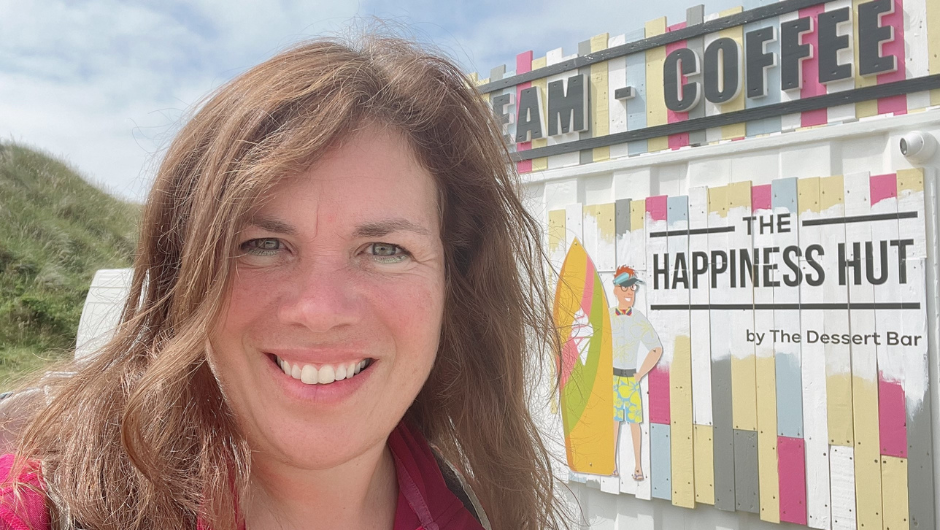 Name
Lizzy Codd
How long have you been a Challenge Leader?
Since 2017, I started with Jeff's Stelling's March for Men for Prostate Cancer UK, walking 15 marathons in 15 days from Exeter to Newcastle upon Tyne
What's been your favourite challenge (so far)?
Oman Mountain Trek in 2019, I loved the landscape and views of the coast. I'll never forget camping on the beach and watching the fish jump through the bioluminescent plankton at night and us making glowing footprints as we ran along the sand. The scorpions in camp were pretty legendary too, as was the bucket of ice cream I shared with Ian Morton!
Do you have any challenges left on your bucket list?
Loads, I want to spend some time exploring Patagonia, I can't wait to get back to New Zealand to continue my adventures down there and in the last couple of years I've got into walking long distance trails so I've got plenty of those to do when time allows!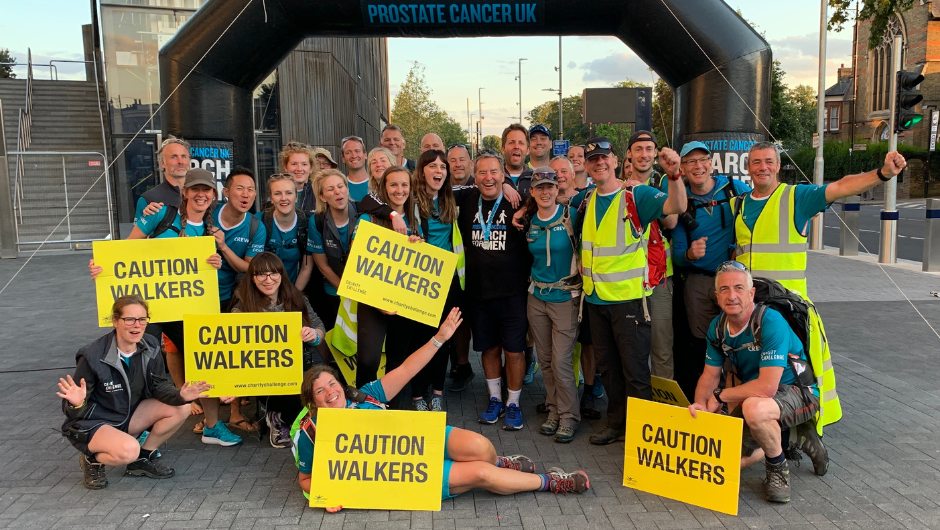 How do you keep your body in tip top shape for the challenge season?
I try to get away each winter on some kind of adventure, whether it's a ski season in the Alps or a long distance trail like the Camino de Santiago. I also run a little and love to get out on my bike in the hills or on gravel trails.
What are your go to snacks to keep you fuelled and hydrated on a challenge?
Something salty such as cashew nuts and something sweet such as jelly babies. Water + salt + sugar = no need for horrid rehydration tabs!
Any top tips to share with participants signed up to a challenge?
Get used to walking on consecutive days, and put the training in to increase your stamina, it doesn't take long to make a massive difference. Don't wait to try out new equipment on trek, walking poles and hydration systems need getting used to.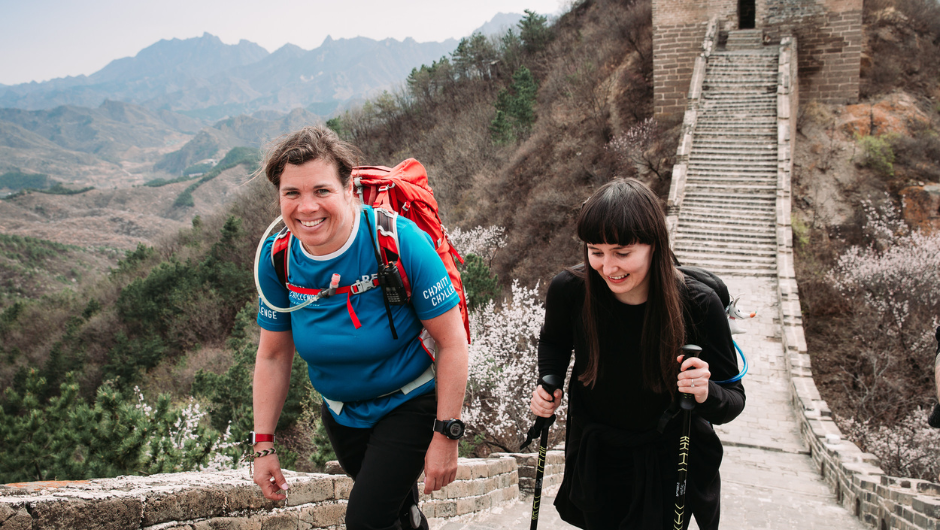 What 5 items do you always pack in your day rucksack?
Half a roll mat (to sit on for lunch and in case of first aid incidents), rock tape for blisters, one of those tiny bottles of concentrated squash to make the water taste better, lots of pairs of gloves as there's no such thing as a waterproof pair and of course waterproofs and a spare layer!
What is the best thing about being a leader?
Getting to trek with awesome participants and hearing their stories whilst walking in the most beautiful landscapes.
What is your proudest achievement to date?
It was either completing a solo 7 day unsupported hike in the Nelson Lakes area of New Zealand, carrying all my food and gear for the week or helping CoppaFeel! trekkers cope with their fear of heights on the Dalai Lama Himayalan Trek and on the South West Coast Path Challenge of Cornwall.