Mountain bike trails in the UK are growing in number as the popularity of the sport increases. Today as the sport has matured (it's been around over 30 years now) there are literally hundreds of dedicated mountain bike trail centres across all of Scotland, England and Wales. There is bound to be one near you.
The growth  of mountain bike trail centres has made mountain biking much more accessible. This is because they come equipped with facilities to make it easy. They have car parks, toilets, cafes, bike hire and most importantly managed trails.  These trail centres also have the advantage of having waymarked routes. They are colour coded for simplicity and they start at "green" for beginners and family riders, "blue" for novices, "red" for intermediate riders and "black" for expert and highly skilled technically competent riders. Orange  is often used these days also and is a grading for bike parks with a dot system that goes from 1 dot to 3 dots as difficulty level rises.  Some of the most renowned MTB centres are Afan Forest In Wales, Glentress in Scotland and Cannock Chase in England. There are many more.
Ever popular and where it all started is traditional natural cross country natural trails of which the UK has in abundance. In England we'd recommend The Peaks and The Lakes. Scotland, Dunkeld and Wales the Brecon Beacons amongst others (the list is long mind). Mountain biking though has many facets and disciplines. As well as Trail Centre and Cross Country riding there are Bike Parks with jumps, drops, 4X and shore, Pump Tracks and the highly popular Downhill tracks. Renowned downhill centres are Nevis Range in Scotland, Aston Hill in England and Antur Stiniog in Wales.
To help you navigate all this there are a number of websites. IBIKERide  is one and is a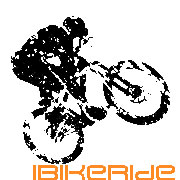 Mountain Bike Trail community website that has a number of mountain bike trails tools to help you out:
MTB Trail Map
The MTB trail map lets you easily view all the MTB trails on a map of the UK. You can zoom in and out and even do a postcode or town search to find the trails nearest to you.
Mountain Bike Trails Search
Here you can search for trails by country, county, ability level and discipline. You can then sort these by latest trails, most popular and best and worst review ratings.
UK Mountain Bike Trail Index
IBIKERide list the top  UK trails as defined by the UK public who vote via the reviews they leave. It's a community led tool so if you get to ride a trail then please come add your voice and share that experience on the site by leaving a short review.
Mountain Bike Beginners Guide
The beginners guide to mountain biking contains explanations on the different disciplines of mountain biking,  advice on places to ride, how to choose the right bike, where to find riders to ride with and what to prepare for your  first few rides. You can also ask any question to our friendly community of new and experienced riders.
So whatever type of mountain bike rider you are and whatever type of mountain bike trails you are looking for we can help you on your way.
Daniel Mintz
http://www.ibikeride.com
Helping you find the trails you'll love