On Friday 12 July, Charity Challenge attended The Big Connect 2013 which is aimed at creating 'connections' between local organisations to tackle needs in communities, with a particular focus on projects and groups that support young people in education, boost employment and enterprise, or increase community cohesion.
HRH The Prince of Wales met and spoke with Business Connectors, before commending those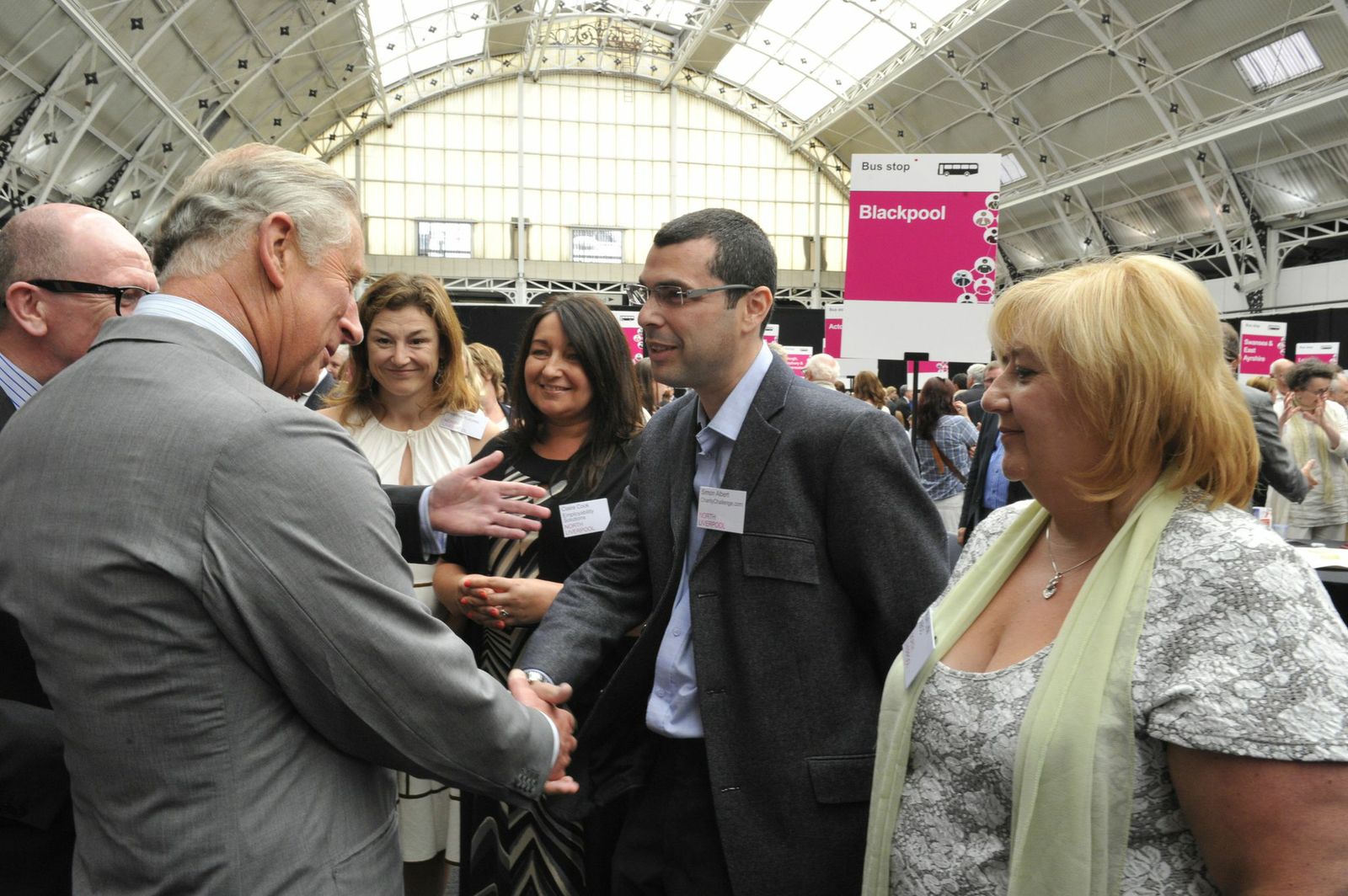 involved in the programme and calling on more businesses to support it at The Big Connect 2013.
Simon Albert, Director of Charity Challenge, was there to offer those organisations looking for ways to raise funds for their community groups, some ideas and solutions.
"After hearing such stories of success, one might be forgiven for thinking that these wonderful businesses have already achieved their task. I'm afraid there is a great deal more to be done, and we desperately need more support for their tireless efforts and a greater number of Business Connectors across England's most deprived urban and rural areas." – HRH The Prince of Wales
Addressing an audience of 1,000 representatives from businesses, charities, voluntary sector organisations and local authorities, the Prince thanked the pioneering companies already supporting Business Connectors, and expressed how encouraged he was by the programmes's achievements.
The Prince had previously met many current Business Connectors and representatives of the community organisations that had benefited from connections during a tour of The Big Connect.  The event, taking place in Islington's Business Design Centre, brought together Business Connectors current and former and representatives of hundreds of community and private organisations, including many that have benefited from the work of Business Connectors.