Bizarrely the thing I have noticed most since I've been cycling in Burma is you just don't sweat! Maybe I'm used to the humidity of a jungle environment but Burma is bar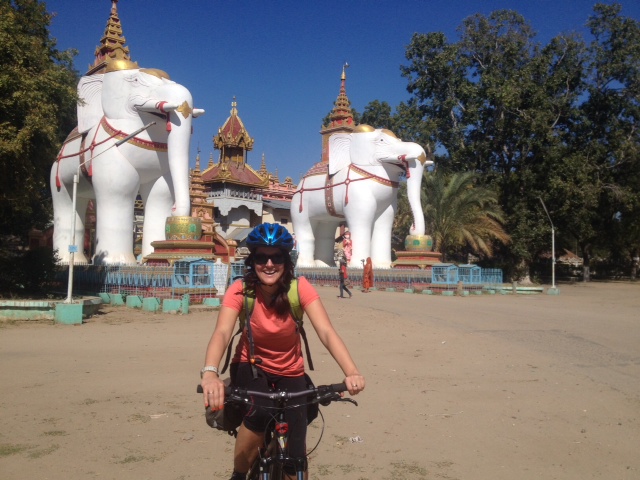 ren and the heat is dry!
The temperature is 37 degrees and, and after being transferred out of Mandalay to a small town on the outskirts, we begun our Burma Cycle challenge. I have now been cycling for a couple of hours in the heat. I imagined that the pagodas would be hidden away, but to my surprise it's not very long before I spot one! And then another and another, and finally the most magnificent temple as the icing on the cake!  While we were in Mandalay we had the pleasure of coming across a street where the gold umbrellas of a Stupa (a Buddhist monument) are hand chiseled and crafted into this striking piece of art that is so common on Burmese temples. Watching it be transformed from a solid lump of metal to the beautiful artwork that we see is incredible.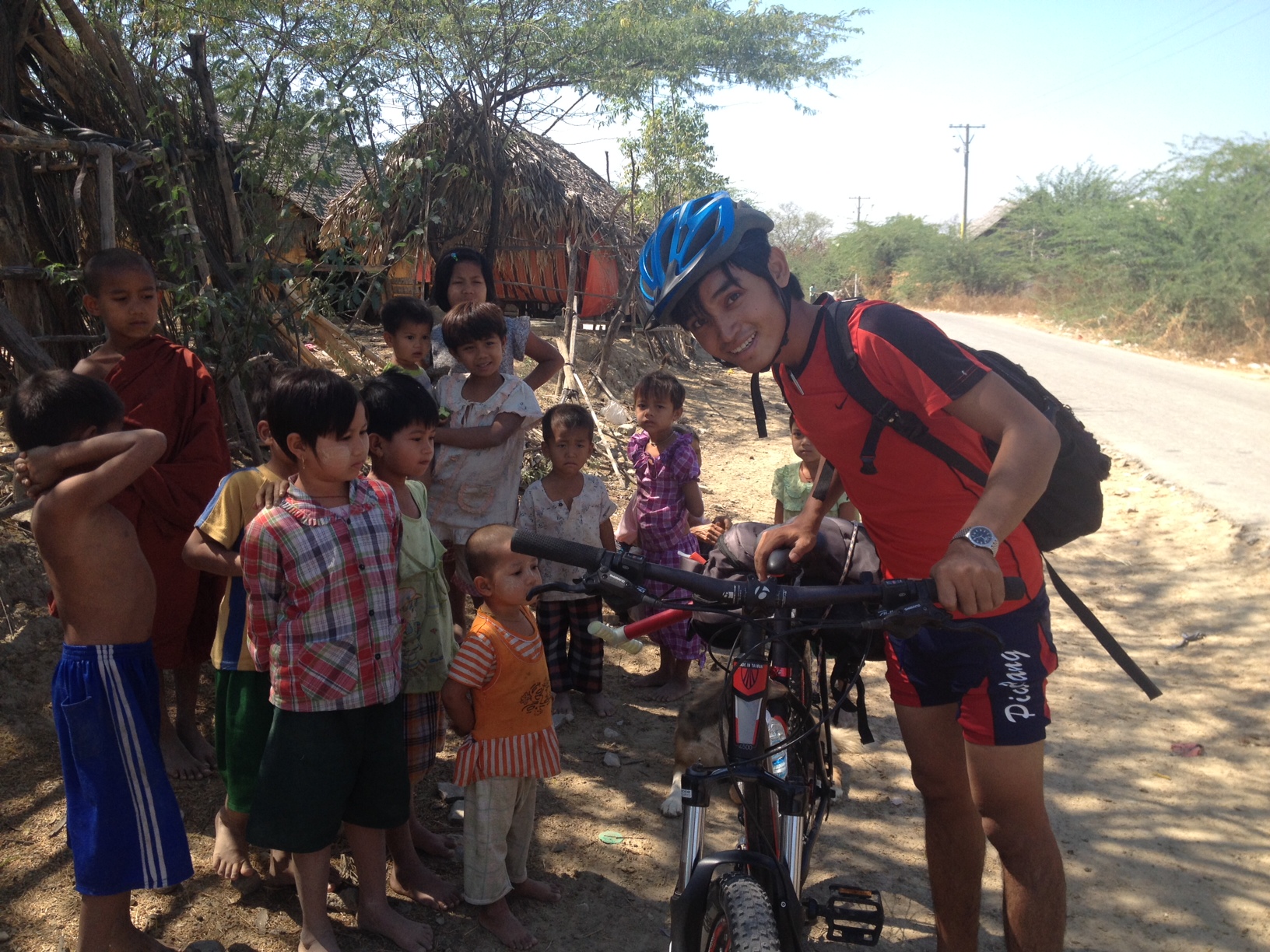 The second thing I notice in Burma is the astounding kindness and genuineness of the people. They are always willing to help where they can. We hear calls of "Min guh la ba" (Hello!) from all ages as we pass. I've been cycling for 30 minutes before I notice that my handlebar frame is slightly off centre, so we stop to fix it and before long we have a team of mechanics by our side. Older men are squatting to help support our bike, their hands holding up the frames and wheels, while the children's intrigued eyes are watching my guide, Zaw Lin, at work. These are, I have to say, the nicest people I have met so far!
Today we are on route to Bagan to find something that's a little off the beaten track, and we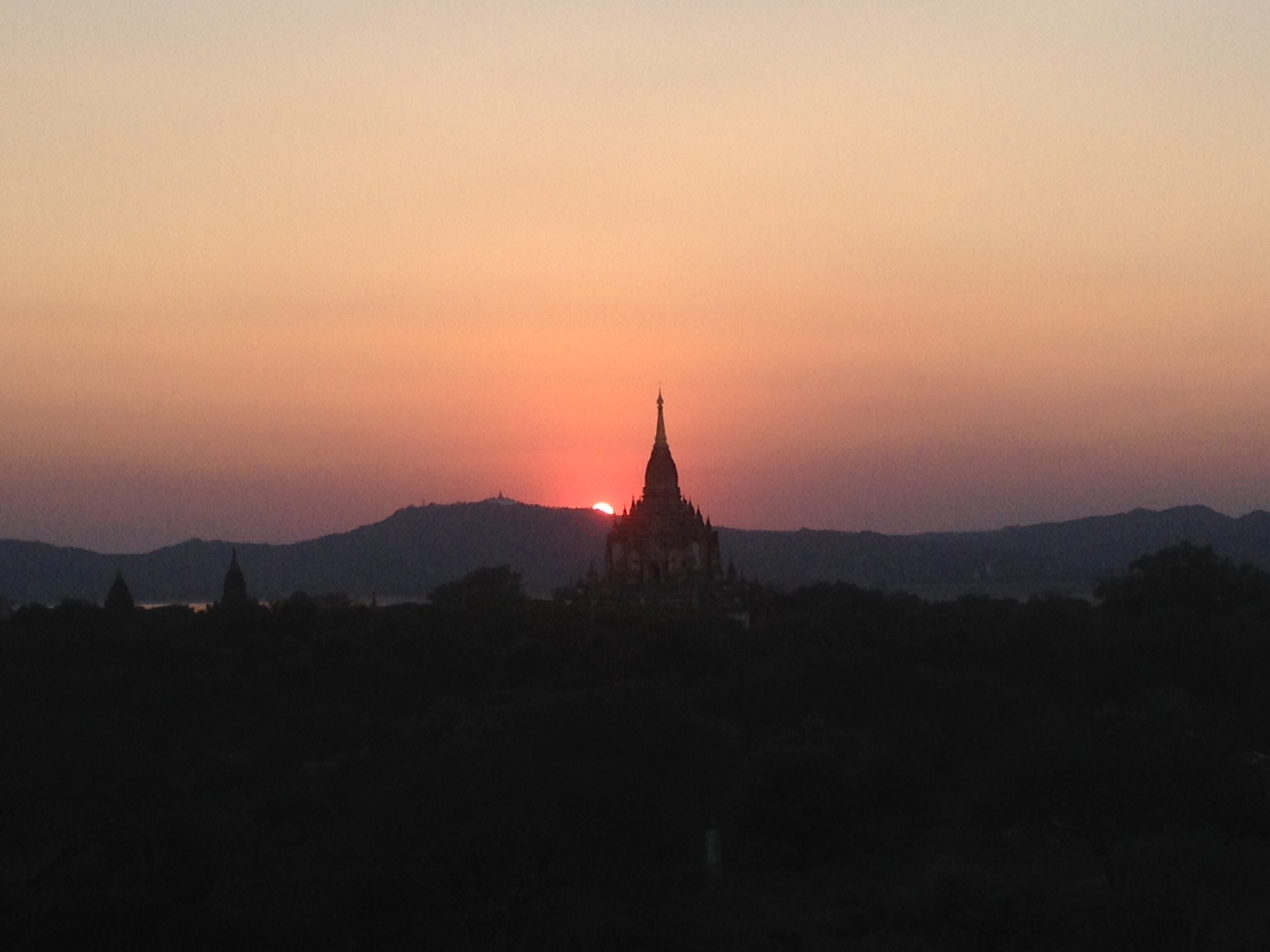 stumble across a village with locals making incense and pots. The village roads (a.k.a. dirt trails) prove to be a little sandy, making cycling tricky, but the warmth from the villagers is just what we came here for. We get stuck behind a herd of goats and their master, which is picture perfect. Turning a corner we see a magnificent temple so out of place in this tiny village. Yet this is Burma so not out of place at all!
Our detour comes to an end and we are back on the road heading to Bagan, where we are picked up for a two hour boat ride up the river with an entrance view of the temples of Bagan. What a reward for a long hot dusty cycle. Later that evening we take our bikes to cycle the temples and watch the sunset! If cycling in Burma always had these rewards at the end, then the challenge will be a breeze!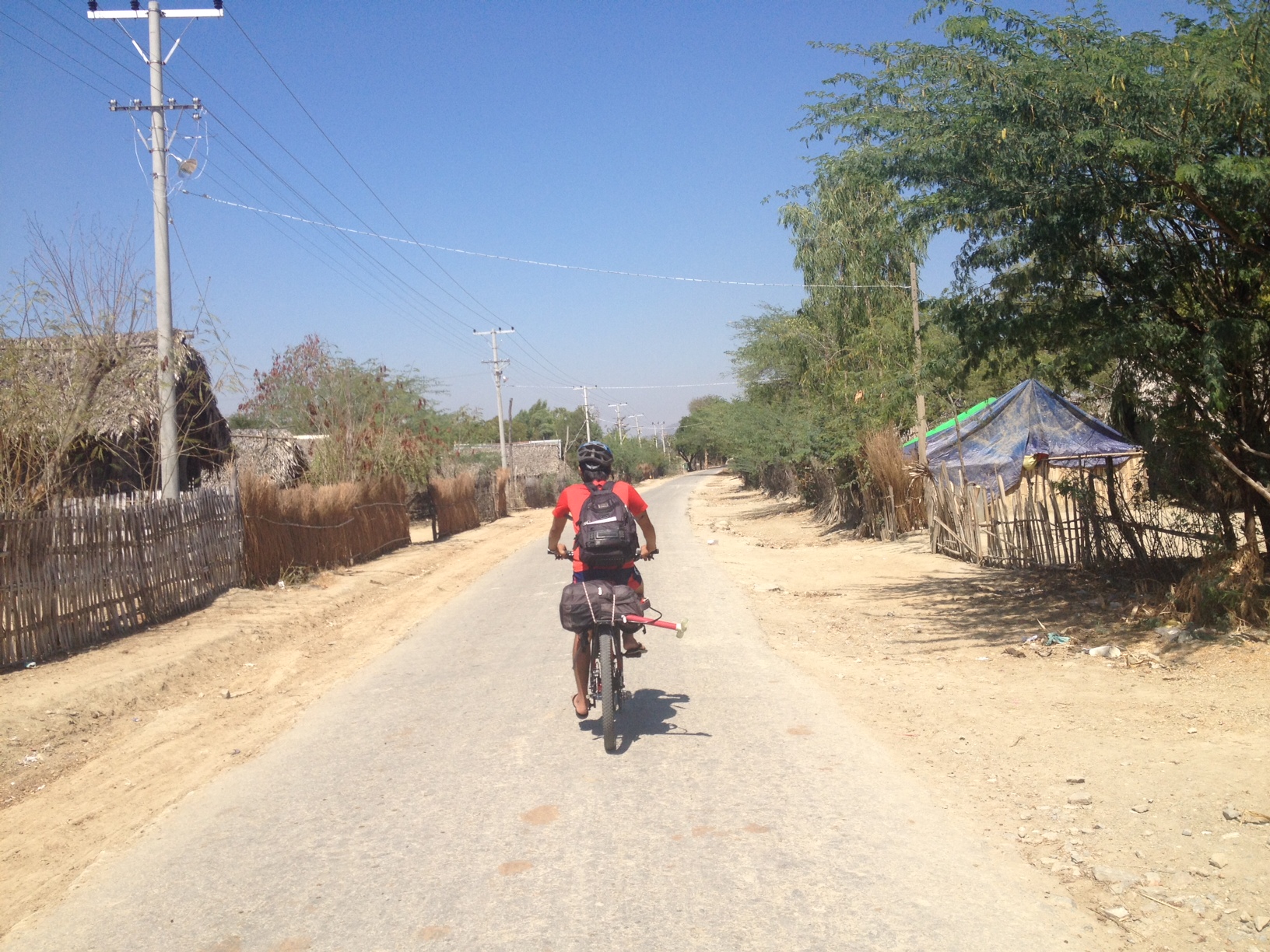 We depart Bagan for Mount Popa, where our gently undulating terrain turns to a few short steeper climbs. However, the good news is that for every uphill there is a wonderful downhill! I soon start cursing those mountain bike wheels as they stick to the tar road and, despite building up a fair speed, don't get me anywhere near close to even starting the next hill! So I drop my gears and slowly but surely start the climb as the sun is so kindly showing its intensity once again. Wishing I had trained for hilly terrain I am feeling that burn when a group of kids pop out waving and shouting hello. This helps to spur me on, and on passing them I see my shaded resting point where a cold glass of water and a good body stretch is waiting for me.
It's been a tough climb today to Mount Popa but once again the reward is always there. After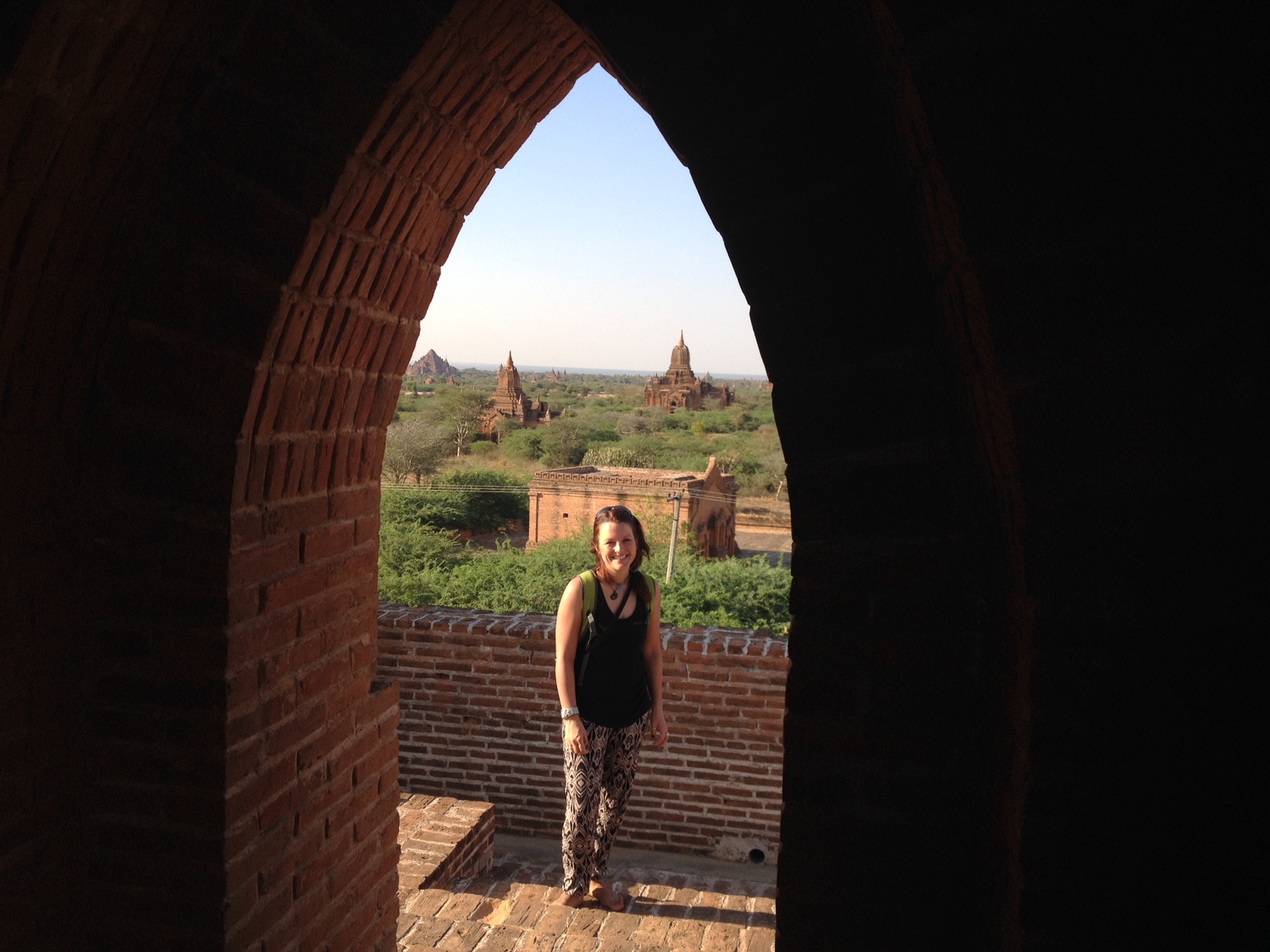 climbing 770 steps up to the temple I can see what I've achieved, as my cycle route meanders off into the distance!
For more information on our Cycle Burma, please click here. If you have any questions on this challenge, please contact us on info@charitychallenge.com. To see more information about the array of amazing challenges we have, please visit our website at www.charitychallenge.com. To keep up to date on all our challenge news, please subscribe to this blog. You can also enter your email address into the adjacent box to subscribe to our mailing list.