Resident mountain expert Dave Sculthorpe has seen a peak or two in his time, having climbed to the heights of Kilimanjaro, Everest Base Camp and Oman. We asked him to come up with his top mountain tips to help you prepare for your next challenge.
Choose the right mountain, be realistic!
If you have never tried on a pair of walking boots, then Stok Kangri may not be the one for you. Here at Charity Challenge we're all about being inspired, but we also want you to achieve that goal. It may be best to start with a UK challenge like our Snowdon Triple Challenge. Once you have the mountain bug then you can look at going farther and higher. Most of the best UK mountaineers cut their teeth in Scotland or Snowdonia and still keep coming back!
Choose your route and plan
Some of our challenges have different routes or seasons that you can ascend them in. Your first job is to do some research and see what will be best for you. Once signed up its time to start learning! Look at the history of the region, flora and fauna, myths, legends, language. This will heighten the experience when you get there. For me, reading about the mountaineering history of the Khumbu region made my trek to Everest Base Camp that bit more atmospheric.
Train
This is universal for any challenge. If you do not have the physical ability then the challenge will be much harder than it really needs to be! This is not to say you need to be an Olympian and everyone will still struggle at certain points. All it means is that you will not need to suffer unnecessary discomfort and you will really be able to enjoy what is all around you! We provide full training plans and advice for how best to maximise this.
Let people know where you are going
More applicable to going out alone in the UK than one of our overseas challenges, but we have all seen 127 Hours…
Gear up
Along with training this is the one thing that can make or break a challenge. Most leaders will have seen waterproofs that aren't water proof, soles falling off boots in the first 45 minutes, horrible blisters or just generally unusable junk. Firstly, do your homework, Don't worry if you don't know your boots from your Berghaus, there are plenty of reviews online, or go into a shop like Cotswold and ask the staff. Here are a few key things to look for in kit:
Fit for purpose – do you need warmth, waterproof, sun protection, breathability?
Good quality – Does it do what it needs to?
Lightweight – You are going to carry it, so make sure you aren't loaded more than the pack mule.
Inexpensive – Kit can be expensive, but don't always go for the most expensive kit. You can get good bargains when you know what to look for!
Worn in – Try before you buy, then wear it whilst training so that you have worked out any problems. The last thing you want is for you to discover something catastrophic when you get to the mountain.
Dealing with altitude! Pace yourself
Altitude can affect anyone! It does not discriminate between how fit you are, how good your kit is or how old you are! No matter which mountain you are attempting you can bet the local guide will have a phrase that roughly translates to 'slow down'. 'Pole Pole', which means 'slowly slowly' in Swahili, often becomes a mantra when climbing Kilimanjaro. And for good reason, the slower you go the better chance you have to let your body adjust or acclimatise. This will ultimately make the whole experience more pleasant and avoid the worst symptoms of AMS (Acute Mountain Sickness).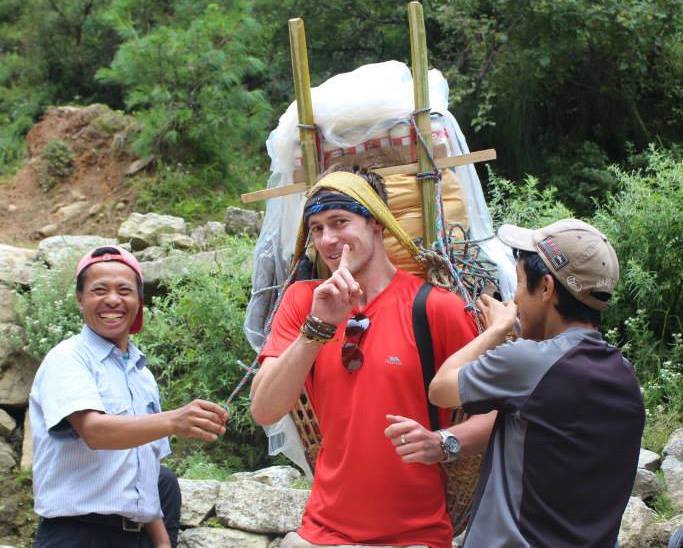 Hydrate
Sounds simple, but staying well hydrated will solve so many problems it is a wonder to think it's so underrated. Whether you are in the desert and mountains of Oman, the Cairngorms or the Andes, it is so important. Being hydrated makes our body's performance better and ultimately the challenge easier, but it also helps prevent heat illness and aids acclimatisation to altitude.
Top Tip: If you really hate drinking water try and take concentrated squash or isotonic powders to make it more interesting, or mask the taste of your water purification tablets.
Prevention and protection
You only have yourself to blame…
Mountains can be harsh environments despite the amazing scenery. UV levels are much stronger at altitude due to the sun's rays passing through less atmosphere. This can really surprise people so you should wear high factor sun cream and lip balm with SPF protection. Similarly the weather can be tough and very changeable, so the correct kit, hydration and attitude will help you prevent everything from hypothermia to heat exhaustion depending on the environment. Don't be scared – all of this is easily avoidable!
Enjoy the journey
This sounds simple but is important. Often, if people aren't used to walking on uneven terrain with walking poles and with a backpack on, they spend a lot of time hunched over looking at the floor. Remember to pick your head up and take in everything that is around you. Chat to the guides and your fellow trekkers, play games and take lots of photos and videos. Remember this is what you have been building up to for months so make the most of it.
Bring a treat
Sometimes it is incredible the morale boost a little home comfort can bring. Whether this is a sachet of cuppa soup or hot chocolate, your iPod or a comfy pair of shoes for around camp. It can make the difference in reminding why you signed up and why you are pushing yourself to the limits.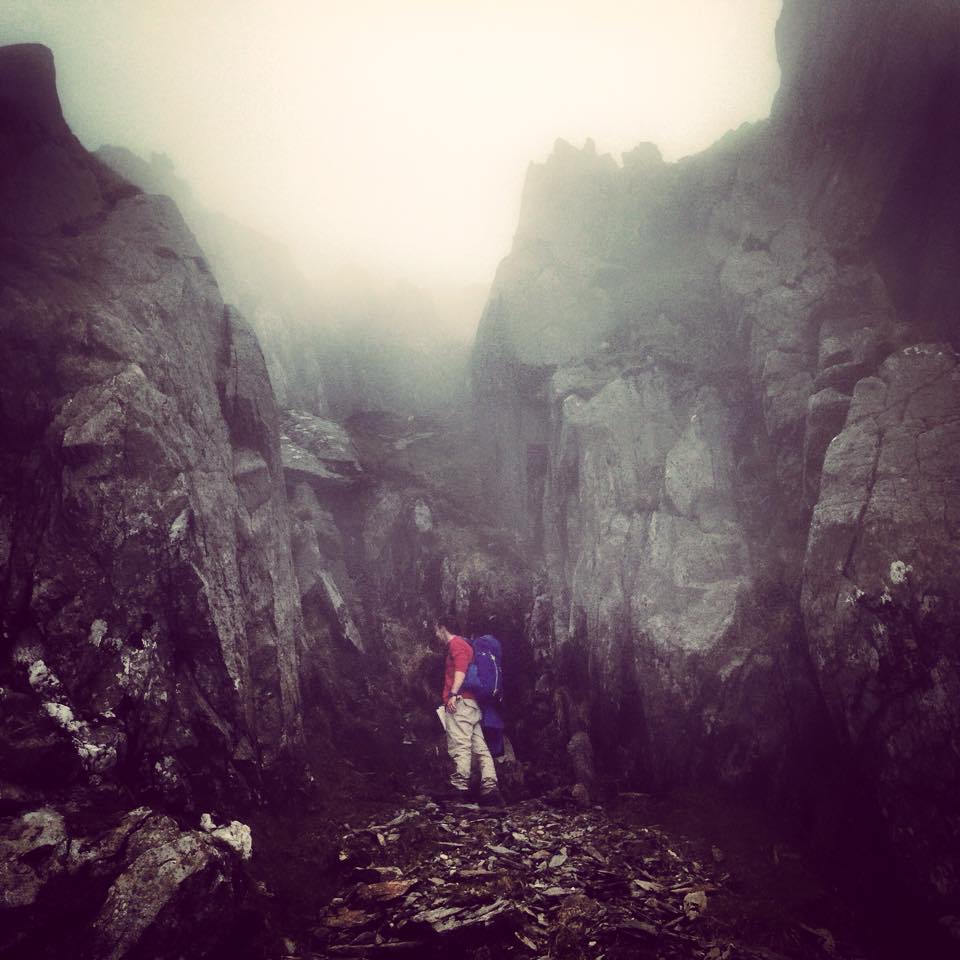 Be ready to adapt
This is true of all expeditions but especially mountain treks. Things will change, plans will go out the window and the heavens will open when you really wanted that bucket list photo. This is just what happens and if you can take this in your stride or even learn to enjoy this inevitability of expeditions, then your time will be all the better for it.
Now that you've got the tips, we bet you're ready to bag yourself a peak! Head over and choose your challenge today.