Our wonderful Charity and Corporate Account Manager Sarah had the pleasure of joining a Charity Challenge team last October on the Dalai Lama Himalayan trek. From the madness of Delhi, to the beauty and tranquility of the Indian Himalaya, this unique 12 day expedition is the perfect introduction to India. The challenge follows the Uhl River, through the heart of the world's highest mountain range in Dharamsala, where the Dalai Lama and the centre of the Tibetan community are located. The region remains largely unvisited, which makes it a pristine and unspoilt area to explore via foot.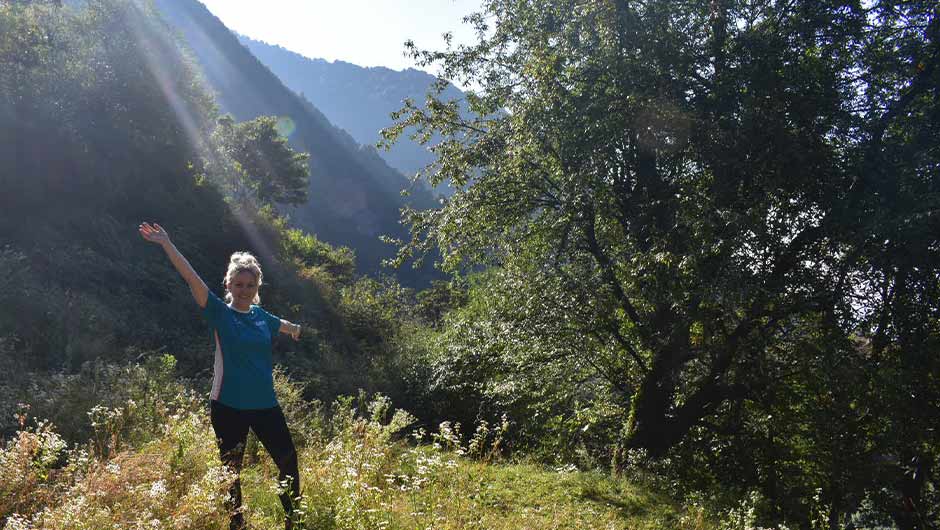 These are Sarah's top 10 tips on how the make the most out of your Dalai Lama Himalayan trek.
1 – Train
It may sound obvious, but this really will be the difference between enjoying and enduring your trek. You'll need to sustain around 6-8 hours of trekking for 5 continuous days, so get outdoors and spend some time hill walking. When you're not outdoors, any exercise is good training. Try swimming, yoga, gym classes, walking to work or simply taking the stairs! Our Charity Challenge training weekends are a fantastic opportunity to meet people in the Great Outdoors, share fundraising stories and gain valuable advice and support for the challenge ahead.
2 – Wear in your boots
No one wants to spend 5 days trekking with blisters, so make sure these are well worn in before departure!  Coupled with a good quality pair of walking socks, your feet will really feel the benefit. For some helpful advice on looking after your feet read more here from our friends at Outdoor Hire.
3 – Be culturally prepared
In the Himalayas you'll meet three of the world's greatest religions, Hinduism, Islam and Buddhism. The mountains are a conservative place, so make sure to cover up (no crop tops or hot pants) as trekking here is as much about the culture as it is the scenery.
4 – Learn to say Hello
You'll meet a lot of friendly locals who will all want to say 'Namaste' and wish you well on your trek. Namaste (nah-mah-stay) is the equivalent of hello, but with an element of respect. In Hinduism, it means "I bow to the divine in you"
5 – Sippy Sippy!
The climate can be hot and humid, and your body will be working hard so hydrate often. You'll need to carry and drink around 3ltrs of water a day. Invest in a reusable water bottle and reduce your plastic waste while exploring the majestic Himalayan mountains. A small bottle of squash to add can make the 9th litre seem a bit more exciting!
6 – Hygiene
You don't want to pick up a stomach bug while only having access to natures toilet, so wash your hands where you can and take hand sanitiser to use as often as required.
7 – Layer up
Weather in the Himalayas can be very changeable, from hot and humid to rain and hail, so a long-sleeved layer and waterproofs in your day pack will keep you comfortable at all times. It also gets pretty cold at night so a thermal layer, hat and gloves should be packed for the evenings.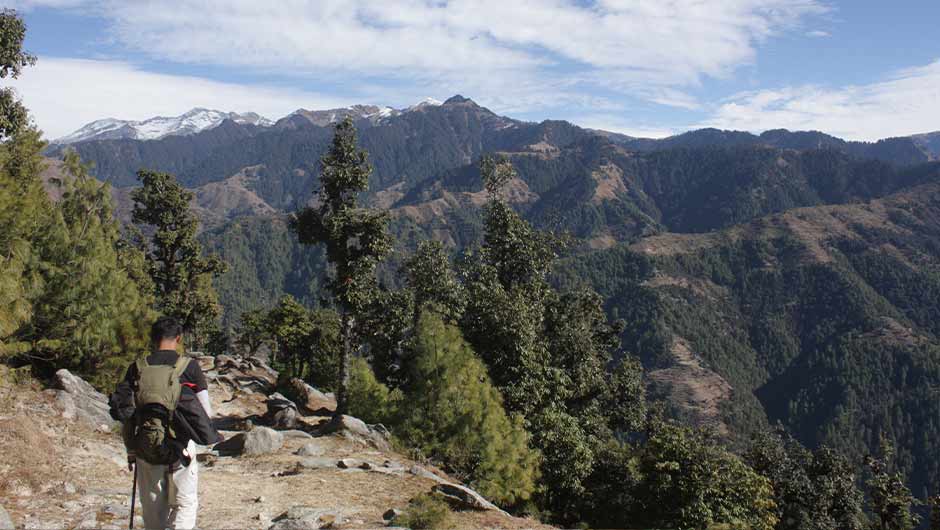 8 – Be mentally prepared
The days will be long and tough so it's important to remember why you are there. Talk to your team mates, encourage each other and share your individual stories. Why are you supporting your chosen charity? Talking can really help focus your mind when the tiredness kicks in.
9 – Poles
Poles will be a big support with both the steep ascents and descents and can reduce the pressure on your knees by up to 30%. If you haven't used these before, practice walking with them beforehand. Read more on how to become a pole master.
10 – Enjoy yourself
You've spent months training and fundraising, so take your time enjoying the lush green landscapes, local culture and a night sky full of stars.
Eager to start your own journey of exploration in the Himalayas? Join us on one of our upcoming Dalai Lama Himalayan Treks. We can guarantee you wont be disappointed!
https://www.charitychallenge.com/challenge/13/Dalai-Lama-Himalayan-Trek-