Sarah Fairhead joined the Charity Challenge team in early 2018 as a Charity and Corporate Account Manager. She plays a vital role in the team, looking after all the wonderful charities and corporates that Charity Challenge is honoured to partner with. Her day to day involves working with key clients to ensure the smooth delivery of their events. We borrowed five minutes of Sarah's time to find out what she's enjoyed from her time at Charity Challenge so far.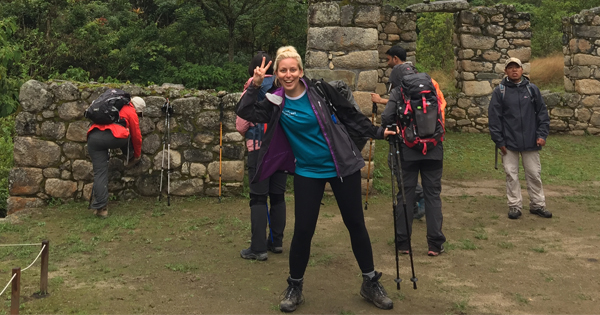 Name: Sarah Fairhead
Location: London, UK
How long have you been working at Charity Challenge?
9 months and loving it!
Tell us a little bit about your background and what you did before joining Charity Challenge?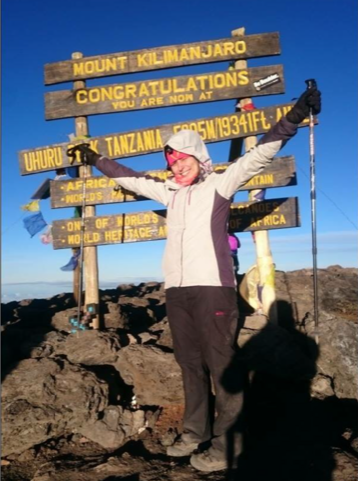 I grew up in Hertfordshire and have always been into the great outdoors, I would much rather be camped under the stars than in a 5 star hotel! After many trips hiking UK and European mountains decided to take on my next challenge – Kilimanjaro. Raising money for a local charity and seeing how much hard work they do I decided Charity Challenge was where I needed to be.
What's your favourite Charity Challenge expedition?
Too many… I would love to experience them all. Patagonia, Trek Transylvania and the Dalai Lama Himalayan Trek would be up there though! The great thing about the challenges are that there is such a wide range that not only challenge and reward you physically but also mentally and emotionally.
What do you enjoy most about your job?
Doing something that I love and working with a product I believe in. I remember the overwhelming sense of achievement I felt on my Kilimanjaro journey and to now be part of a team helping others to reach their goals while raising money for charity is just as incredible.
A highlight of my time with Charity Challenge would be trekking in Peru last October on our Trek to Machu Picchu. We didn't see any other trekkers for 3 days so felt totally remote. Arriving at Sun Gate as a team felt amazing, the views were also incredible every step of the way (all 3,000 of them!)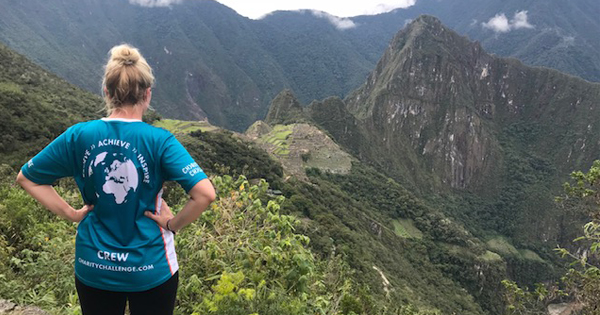 What advice would you give someone who is looking to do a Charity Challenge?
Train, fundraise and enjoy yourself! This isn't going to be a holiday, but it will be a truly amazing experience. Think of some quirky fundraising ideas and start these early on to raise as much for your chosen charity as possible. Also make sure to wear any new boots in before your challenge!
How many countries have you visited?
Around 20… Not nearly enough! I am very lucky to have friends in the French Alps so have enjoyed many years in the mountains hiking, climbing and swimming in freezing cold lakes!
What's your favourite cuisine?
Mexican – The hotter the better!
What three things can't you live without?
Music, a book, laughing
Tell us an interesting fact about yourself…
When I was quite young I was in a marching band – I played the Glockenspiel!