In May of this year Charity Challenge sent me over to Peru to spend some time with our local leaders, guides and porters to do some retraining in health, safety and welfare with our local staff.
It was a great experience for me to get out and see one of our challenges in action rather than just organising it from my desk half way across the world in North London! Best of all was to see just how enthusiastic our local crew are about working with Charity Challenge groups.
My favourite part of the trip was to spe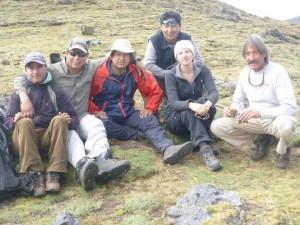 nd some time with the porters for our challenges, who in my view are the unsung hero's of our expeditions. They work like titans to get your luggage moved from one campsite to another, your tents set up for you in the evening and the chefs tent and mess tent up so that you can have a warm cup of coca tea waiting for you when you get back into the camp and it was fascinating to learn how they work as a team to get all these jobs done quickly and safely.
We spent time together with all of the crew learning how to work together so that both the team and all of the passengers stay safe and happy, we went on to do some role play exercises and brainstormed some new ideas on how we could keep up and improve all this fantastic work.
Of course I loved being out on the Lares route – it's unspoiled beauty, meeting the local communities and the incredible clear starry skies at night were fa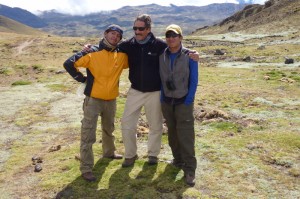 ntastic, but I really believe it is our outstanding local crew that make the experience of trekking in the Andean mountains a once in a lifetime experience.
"We are like dwarfs on the shoulders of giants, so that we can see more than they, and things at a greater distance, not by virtue of any sharpness of sight on our part, or any physical distinction, but because we are carried high and raised up by their giant size."
-Ng a Ton g, Porter
Great porters, and also – if the above quote is anything to go by – great poets!
To learn more about our responsible tourism policies , stay tuned to this blog series (by clicking the orange RSS button). If you'd like to receive up-to-date news on our latest challenges, promotions and developments, please enter your name and email address into the adjacent box.