First the Northern lights made an elusive appearance over the skies of Britain, now it's the turn of snow to coat the ground in an icy white carpet. It seems Britain's weather is becoming more and more Norwegian!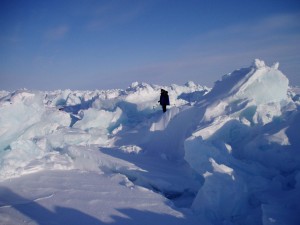 This weekend saw the first cold blast of 2012, with much of Britain waking up on Sunday morning to the sight of snow. The big freeze brought up to six inches of snow, causing roads to close (leaving some motorists stranded overnight) , and causing havoc at many airports, with a third of all flights at Heathrow cancelled (and before you ask, we always monitor these situations closely in case any of our outgoing/incoming challenger flights are affected). In the wake of this, much of England is under a cold weather alert of level 3, which warns of "100% probability" of severe cold weather, icy conditions and heavy snow. According to the 'MeteoGroup', the weather division of the Press Association, the freeze is likely to continue into next week – meaning the snow isn't planning on fading away anytime soon!
Britain has a love-hate relationship with snow. Black ice vs Snowmen! When the tiniest flakes of it appears, all work comes to a standstill as Britain collectively gathers round the window shouting "snow snow!", but as soon as a couple of inches build up, it becomes a case of (to paraphrase the press) 'Misery and turmoil as snow brings Britain to a standstill!'. It seems we like the idea of snow a lot more than the reality, but perhaps it is more apt to say that we love the vivid beauty and extremity of snow, but only when we're prepared for it!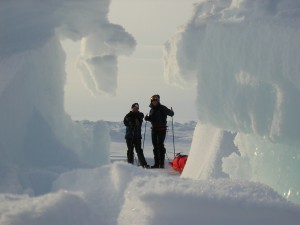 We can certainly vouch for that here at Charity Challenge, as our new 'Snow and Ice' challenge range has proved a great hit! This range includes the Dog Sledding Challenge and the Pyrenees Snow Shoe Challenge, along with the extreme North Pole and South Pole Challenges. There's something particularly special about these challenges, with the their calm yet vivid landscapes and harsh unfamiliar environments, they really take you out of your comfort zone, and are both mentally and physically challenging! But for the same reason, these challenges are that much more exhilarating and rewarding, and making it through one of these challenges is an unrivalled and unforgettable experience!
To learn more about all these challenges and to keep up to date on all our challenge news, subscribe to this blog by clicking on the orange RSS button, you can also enter your email address into the adjacent box to subscribe to our mailing list.