Not a lot of people know that as part of our commitment to the local communities we interact with during our challenges, we donate approximately US$500 per group to a local community project. Indeed it's part of our Responsible Tourism policy to give as much back to the local community as we can.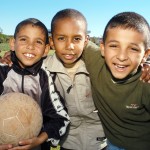 One of the charities we donate to is SOS Children's Villages, the world's largest orphan and abandoned children's charity, who work towards a vision of "a loving home for every child." Through a network of child sponsors and donors worldwide, they provide a family and home for more than 78,000 children in 518 unique children's villages in 125 countries.
In connection with our Vietnam Experience and our Saigon to Angkor Wat Bike Ride, we currently contribute to one of their Vietnam based projects; a children's village located in the suburb of Ho Chin Minh City. The village contains 20 family houses built in the local style, as well as a day care centre, a nursery and school – originally opened as a primary school but soon extended to offer classes up to secondary level for a total of 1,100 children. In addition the village also provides a youth home for older children, supporting them on their path to independence. These villages are so vital to the local community, as it is estimated that more than 2.6 million Vietnamese children need special protection, including children living with disabilities, orphaned children and children living in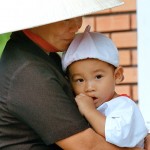 poverty.  This is a truly shocking figure in light of today's society and advancements.
We are very proud of the contributions we make towards this cause and others in the destination countries we work in, and we are also aware of just how important it is to our challengers to know that their participation in one of our expeditions has such a positive impact on a country which will no doubt have an amazing effect on them too.
To learn more about the responsible tourism work we do and to keep up to date on all our challenge news, subscribe to this blog by clicking on the orange RSS button, you can also enter your email address into the adjacent box to subscribe to our mailing list. You can also read more about our responsible travel policy and practices on our website"