Our highly driven, ambitious and dynamic Sales & Marketing team is growing!
Would you like to join a multi-award winning company that works exclusively for the charity sector, raising millions of pounds for worthwhile causes?
We operate treks, bike rides, mountain climbs, and other adventure travel itineraries, while our clients raise money for the charity closest to their heart. To date, our participants have raised over £59m for 1800+ charities.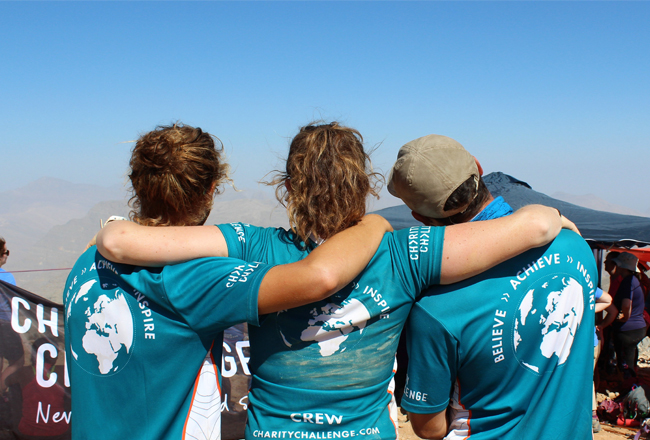 New Business Development Manager
We're looking for an experienced, passionate, and commercially minded New Business Development Manager to join our Sales & Marketing team.
The New Business Development Manager's role is to build Charity Challenge's market position and maximise business growth by prospecting, developing, defining, negotiating, and closing new business relationships. You will be responsible for driving sales to meet set targets with the acquisition of new and sustainable business. You will work closely with the Director, Marketing Manager and Account Managers to increase sales opportunities and thereby maximise revenue for Charity Challenge. To achieve this, you need to identify new customers in the charity & corporate sectors (with a focus on the corporate side) and other potential new markets, customise suitable product/s, present to them, convert them into clients, and continue to grow business this business.
For more information, please see the see the job description
Bookings Administrator
We're looking for a passionate, personable and highly organised Bookings Administrator to join our Sales & Marketing team.
This is your opportunity to shine as a Bookings Administrator for a leading tour operator and event management company who specialise in tailored national and international challenges in the charity and corporate sectors. We are looking for a passionate individual to join the Bookings Team and to help take this exciting part of the business forward whilst providing exceptional customer service. You will need to have the ability to inspire, motivate and engage with both new and existing participants to take part in incredible adventures around the globe. You will have excellent administration and organisational skills, an enthusiastic and results-driven focus, great attention to detail & accuracy and the ability to manage a varied workload.
For more information, please see the see the job description
---
To apply please send your CV and cover letter detailing why you would be suitable for the role to jenn@charitychallenge.com