Martin Duffy will be taking part in The Big Barnardo's Holyhead to Barnardo's Village Bike Ride this October and raising over £2,150. He tells us a bit more about why he chose this challenge.
You've pledged to take part in the Big Barnardo's Bike Ride for their 150th anniversary. Tell us more!
Ok, well after a bit of stalling, I've picked a fundraising challenge – and now I know there is no backing out! I will be cycling 362 miles from Holyhead to Barkingside this autumn, following the route that Thomas Barnardo took when he arrived in the UK in 1866.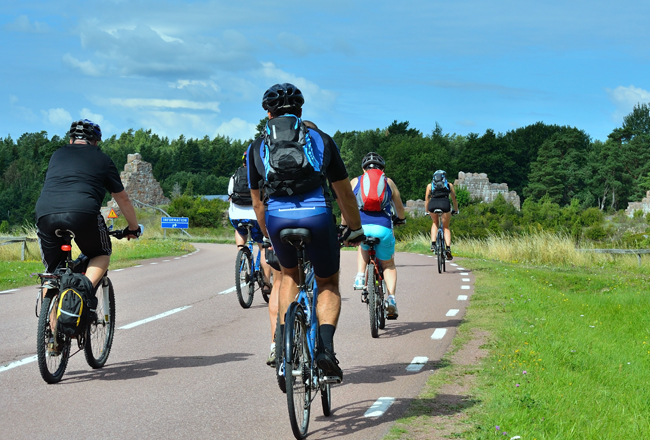 Why have you chosen to raise money for Barnardo's?
As Head of Fulfilment Operations at Barnardo's, I have seen first-hand the difference that our services can make to children across the UK. Barnardo's has been transforming children's lives for 150 years, and I'm determined to ensure that continues. Last year alone, Barnardo's worked with 240,000 children, young people and families including offering counselling, fostering and adoption services, and disability support. I feel very privileged to be able to take part in this unique challenge event.
What are you most looking forward to about the challenge?
Seeing the finish line at this stage of my training! I think that it is also the opportunity to take part in an event with like-minded individuals.
If you would like to sponsor Martin you can do so on his Justgiving page.
Feeling inspired yourself? Join Martin on what will be an historic bike ride – find out more.