At Charity Challenge, we are proud to share with you Minds in the Wild, a ground-breaking new initiative created by Geoff McDonald, former VP of HR for Unilever and Simon Albert, director of Charity Challenge, which aims to assist and enable business leaders and their teams to better understand and confront the issues surrounding mental ill health.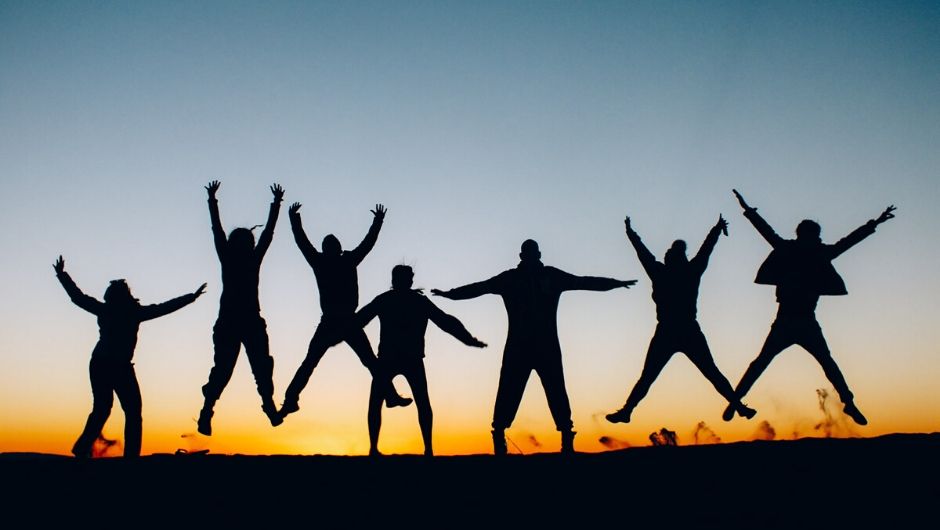 What is Minds in the Wild?
Minds in the Wild is a series of life changing charity challenges for business leaders and their employees, delivered in iconic global locations by an award-winning team with incredible outcomes.
The focus is on enhancing your own individual physical and mental well-being whilst undertaking a challenging trek and addressing the importance of improving mental well-being at work in a bid to create healthier and more productive workplaces.
One of the keys outcomes is for all the participants to become agents for change back in their workplace, and to create workplaces where people can talk more openly about their mental and emotional health, as well as raising some money for a charity of their choice.
Mental ill health is the leading cause of workplace absence in the UK. The total cost of staff mental health problems to UK employers is estimated to be around £26 billion each year. Addressing employee mental health is the single most effective tool to reduce absenteeism, presenteeism, staff replacement and loss of productivity.
"The most limiting factor of any business is the energy of its people. Today's workplaces are fast paced, high pressured, and energy sapping. Businesses need to focus on strategies to energise their staff, not drain them of their energy." said Geoff McDonald who recently returned from the Indian Himalayas where he provided mental well-being workshops for a group of senior leaders and their employees from a large financial institution.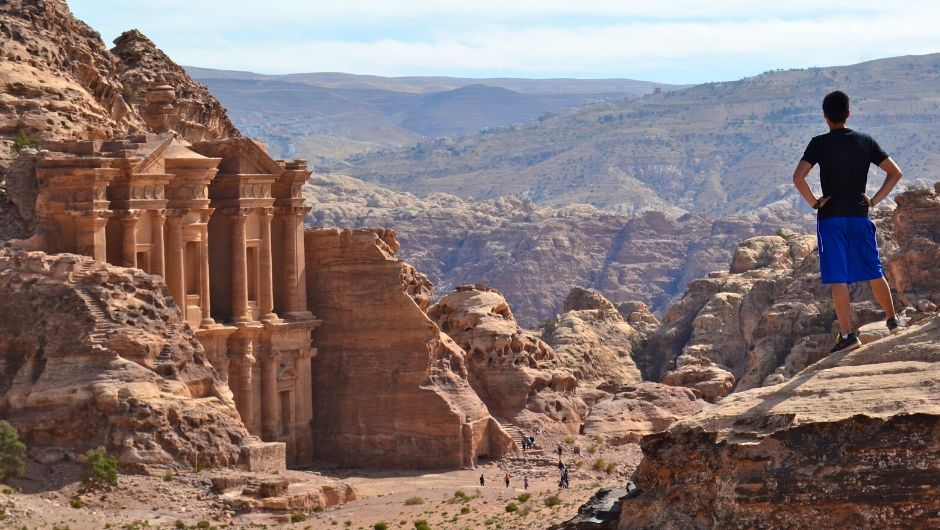 Challenges
Minds in the Wild is bursting with action-packed itineraries across dozens of destinations around the world, including: Sahara Desert, Indian Himalayas, Great Wall of China, Atlas Mountains in Morocco, Machu Picchu, Icelandic Lava Fields, Petra in Jordan and many more.
"These challenges can be life changing not only for the individuals who take part, but their colleagues, their families and friends, and their organisations as a whole. It's an incredibly inspiring and fulfilling process to be a part of." said Simon Albert, who has been organising challenge events globally for more than 20 years, raising over £59,000,000 for charity.
Each itinerary is designed and adapted to the specific needs of any business. Typically, most trips will last between five and seven days, with every aspect designed to improve employee wellbeing and as such create energised, healthier and more productive workplaces.
In addition, the trips inspire individuals to return to their workplaces as agents of change in addressing the stigma of mental ill health. Regardless of destination, each trip will feature: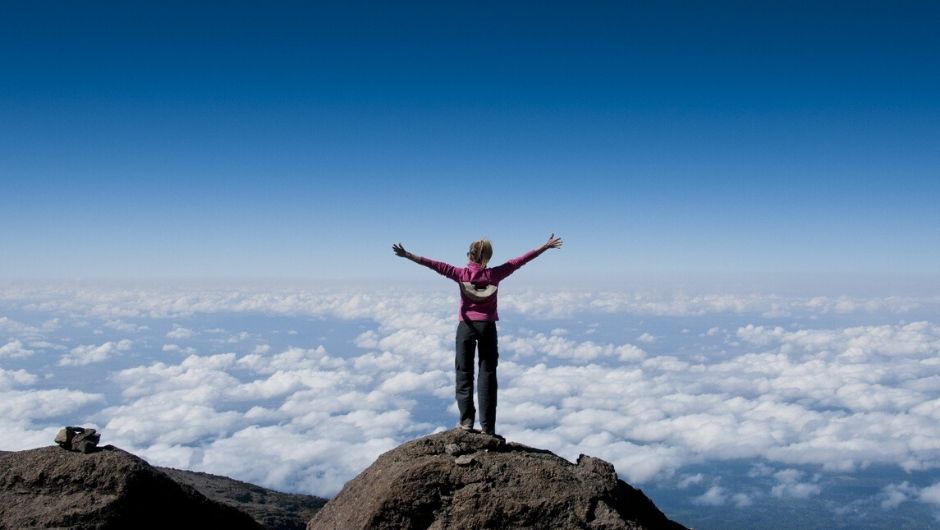 Energy & well-being – A performance driver
One of the most limiting resources in organisations today is the energy of their people. Energy is a critical driver of individual, team and organisational performance. More and more, organisations are recognising the importance of the energy of their people as a performance enabler. The better people's needs are met, the more healthy, happy, engaged, productive, and loyal they become. Take care of them, and they'll take care of business.
As well as creating agents for change, another one of the key outcomes of our Minds in the Wild challenges is that we are wanting to try and enhance the wellbeing of all those who participate in a challenge.
But what do we mean by well-being?
What we mean by well-being, and a lot of our thinking around well-being is very much informed by the Warwick Edinburgh Well-being Index.
Physical Health
Our well being is driven by our Physical Health, which in many ways is maintained by sleeping well, being active, eating and drinking well, and, really importantly, learning how to recover. Taking moments out of our day every 2 hours to just have a recovery break. Maybe just 5 minutes to stand in the daylight and just recover, listen to our music – just build that into our every day. Being active, going for a walk, maybe going for a run, walking up or down an escalator, eating and sleeping well. These are all critical elements of physical health.
Emotional Health
The next element of our wellbeing is our Emotional Health, and what we mean by emotional health is our feelings. We have all sorts of feelings, from feeling anxious to sad to happy and content. One of the key drivers of our emotional health and feelings is our ability to connect with friends and family. It's all about relationships, and maintaining good meaningful relationships with one another. Meaningful connection is really important in maintaining good emotional health, together with financial security.
Mental Health
Then we get our Mental Health, which is more around our cognitive ability, to think in a rational way, concentrate and make good judgement and decisions. Often building that cognitive ability by learning something new is a critical driver of our mental health.
Spiritual Health
And then finally at the apex of the triangle, Warwick Edinburgh talk about Spiritual Health, a sense of purpose and meaning. Just being kind to somebody might be a good expression of this. It was Mark Twain who once said, "the two most important days in your life are the day you were born and the day you find out why you were born". Therefore, trying to get an answer to that question, finding a sense of meaning for each day of your life, is a very important driver of our overall well-being.
So mental health is absolutely important, but we can't have good mental health without good physical, emotional health, and that sense of purpose. It might be as simple as just giving an act of kindness, as you live out that sense of meaning.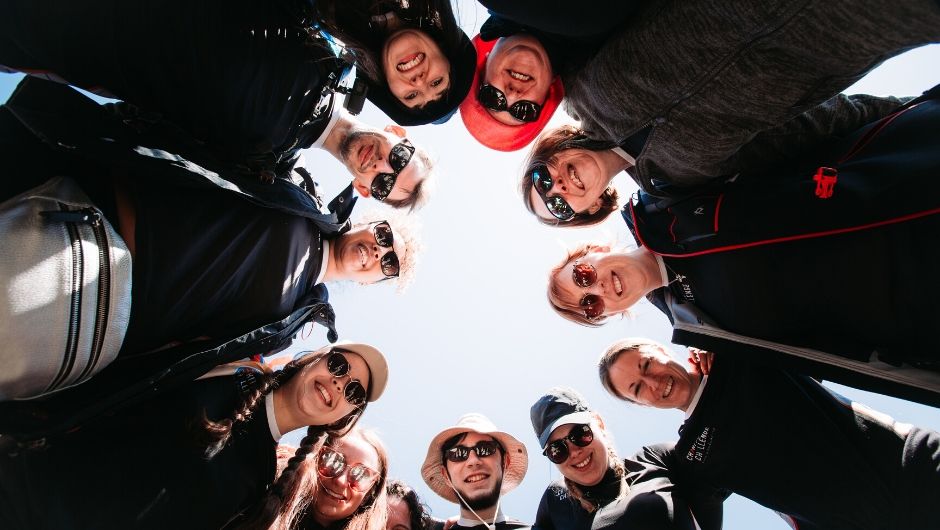 Why join a Minds in the Wild challenge?
Whether trekking through the jungle in Cambodia or the Andes Mountains in Peru, these unique events are the ultimate retreat for business leaders and their employees with time and space for creative and strategic thinking. It's not time away from the business, but time away from distraction.
"Companies have a duty of care to support and look after the mental wellbeing of their employees. Not only because the commercial benefits of a healthier workplace are clear, but because it's absolutely the right thing to do!"

Brian Heyworth, Global Head of Client Strategy at HSBC
Approximately £8.4 billion a year is lost to absence due to sickness, while reduced productivity at work – also known as presenteeism – accounts for £15.1 billion. Meanwhile the turnover of staff who leave their jobs because of problems with mental health equates to about £2.4 billion.
Fortunately, the tide is now turning, with many businesses waking up to the huge toll that poor mental health can take on employees, employers and businesses overall. Study after study has proven that exercise, engagement with nature and social interaction also have a positive impact on physical and mental wellbeing. All of these are integral to Minds in the Wild.
Through a series of informal workshops on a Minds in the Wild challenge, specialist mental health and mental well-being speakers will provide a safe environment in which to introduce and discuss the importance of recognising and addressing the stigma of mental ill health, energy and well-being.
Where traditional workshops may be delivered in a training room at the office, sandwiched in between meetings and other distractions, these sessions allow participants to fully immerse themselves in the subject, with time to engage around the camp fire or dining table afterwards, and throughout the following day. It all starts with a conversation, and the challenges provide focused time to do exactly that.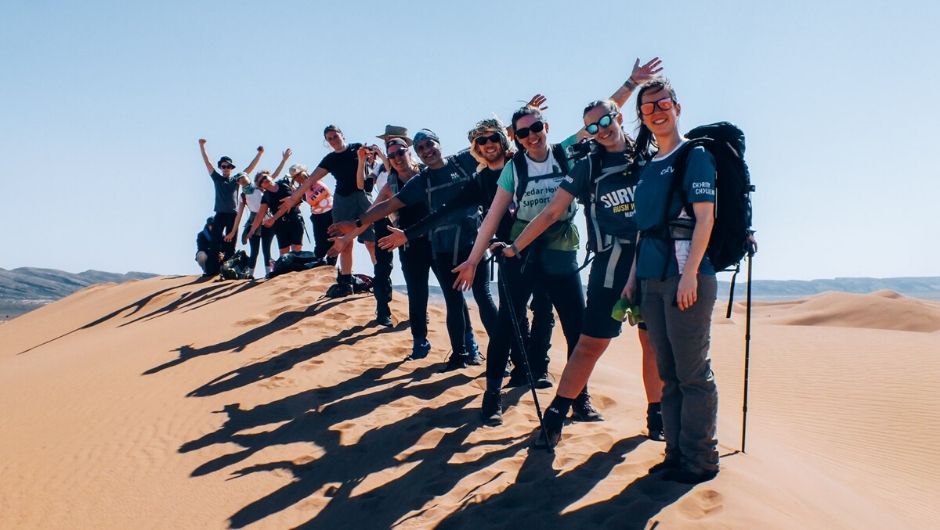 Participant Benefits
Research has proven the massive benefits to physical and mental wellbeing that are derived from:
Exercise
Connecting with nature
Connecting with oneself (Meaning)
Connecting with other people
Setting & achieving goals
Giving
Helping others
Connecting with meaningful values
Minds in the Wild challenges combine all of these elements, leading to substantially improved wellbeing. Not only will this positively impact the participant's individual physical and mental health, but also their leadership outlook and the relationship with their teams.
Business Benefits
It can be a game changer for the business, from both a human and commercial perspective, with impact way beyond the life of the trip. Impacts include:
Feeling energised
Reduced stress levels
Increased self esteem
Sense of belonging and self worth
Having a sense of purpose and meaning
Feeling happier
Better outlook on life
Pride in helping others
Improved lifestyle
Setting and achieving goals
Increased exercise
Improved diet and weight loss
"Increasingly leaders in business and their teams are recognising the importance of creating mentally healthy workplaces. Enabling people to get together off site to focus on this important topic in an inspirational environment is worthy of some creative thinking which will pay great dividends."

John Binns, MBE, Vice Chair of Mind UK and Board Member of the City Mental Health Alliance
Reducing the stigma of mental ill health all starts with a conversation, and these challenges provide focused time to do exactly that. Bespoke mental health and leadership workshops each evening will inspire and equip employees to become agents of change for mental and emotional well-being in the workplace.
For more information on Minds in the Wild, please watch the video above, or visit our website, call +44 (0)20 8346 0500 or email minds@charitychallenge.com.