"Making better places to live in, and better places to visit"- Cape Town Declaration on Responsible Tourism
Today marks the 10th anniversary of World Tourism Day at the World Travel Market, so we thought it would be the perfect time to launch our new Responsible Tourism policy.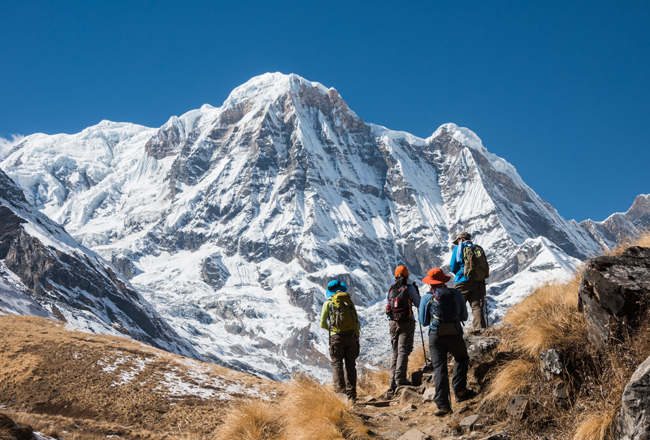 We think that responsible tourism should be more than just a long list of Do's and Don'ts. We want our responsible tourism policy to inspire you to take up one of our challenges. We work tirelessly with our local in-country teams to find ways to introduce extra special details that will make your challenge even more memorable. That can mean training up our local leaders or working with local youth projects to produce souvenirs to mark completing your challenge. These little extras, connecting you as closely as possible to local people and cultures, make the difference between having a great challenge and having a life changing moment.
Over the last few months Charity Challenge staff have been working hard to review and update our responsible tourism policy so that we can continue to ensure that we deliver on providing you with these life-changing moments on our challenges.
Within Charity Challenge, our Operations Team boasts not one, but two members of staff who are working towards a Masters degree in Responsible Tourism Management. Both Mireia and Andy care passionately about this new policy and are working tirelessly to make sure that Charity Challenge remain at the cutting edge of Responsible Tourism.
Our new Responsible Tourism policy aims to:
Use local owned services whenever possible.
Encourage transparency with our ground teams about what we DO and what we DON'T that is responsible on each challenge.
Support projects in the countries in which we operate, empowering local people, developing skills in a way that enhances the challenge experience.
Move towards using local leaders on all overseas challenges rather than UK or western leaders in destinations where we can maintain the same high safety standards and customer service.
Support the International Porters guidelines
Support internationally recognised best practice for animal welfare
Protect children's rights
To see the full policy please click here.