We're thrilled to be working with adventurer Ash Dykes on an exclusive challenge in Madagascar this September. Ash was the first person to traverse the length of Madagascar, covering 1,600 miles in 155 days. Now he's heading back, but this time with Charity Challenge, giving you the opportunity to join him on this incredible adventure challenge.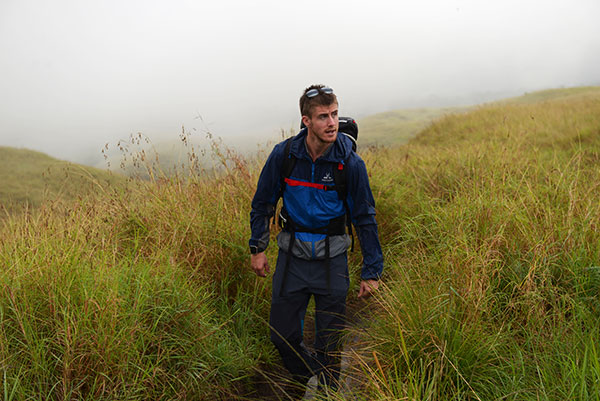 What inspired you to first visit Madagascar?
At first, it was the fact that I hardly knew a thing about the island, I was curious. I then started to do my research and I was hooked by not only the beauty and diversity, but equally by the fact that over 80% of all wildlife and plant life is found nowhere else in the world. I knew that this would provide such a unique and exciting experience.
What was the toughest part of your journey through Madagascar?
Hmm there were many tough sections, but maybe in the Northern section where I faced at times impenetrable jungle, as I used my machete to try hack my way through. I'd cover only 1.5 miles in a 12 hour day at times!
You'll be returning this September with Charity Challenge, what are you most looking forward to?
I'm excited to be leading an expedition in one of the most beautiful valleys in Madagascar, to showing people the big landscape and different species of Andringitra National Park, some species that are found nowhere else in Madagascar. Pic Boby is beautiful and I truly look forward to returning.
What kind of training would you recommend for people preparing to join this challenge?
I'd recommend they work on their cardio, do a few treks with a backpack to help your muscles adapt to the endurance. I do a lot of calisthenics, where I use my own body weight to train, from push-ups, sit-ups and pull-ups, it's not for everyone, but you become more in control of your own body and feel not only physically stronger, but mentally stronger too, which is equally important.
Madagascar has a unique and diverse ecosystem, what can participants expect to encounter on the challenge?
They could expect to see wild lemurs, chameleons, different species of birds, bats, snakes and spiders (not venomous). Andringitra is known for its biodiversity, including 78 species of amphibians, 50 species of reptiles, 54 species of mammals, 108 species of birds, and more than 1,000 species of plants.
What kind of weather can people expect in Madagascar?
Overall, September is a great time to travel to Madagascar. The wildlife is rich and active, it's warm and sunny – perfect temperature for walking, most probably with a cool breeze the higher up we climb. Night time can be cool and towards the peak, it will be quite possibly fleece and woolly hat weather.
Any key items you'd recommend people bring with them?
I'd recommend a (Water-to-go) filter bottle, which can be used on the go but also even used to collect tap water during travel days. Comfortable footwear, I personally just wear trainers, as they're lightweight, breathable and quick drying. Sunscreen, mosquito repellent, blister plasters, a hat and shades.
Lastly, what's your message to anyone thinking about joining this challenge?
This trek will be unforgettable and I mean that from the heart, you'll love the country, the people, the wildlife and it's beauty. It's a country that features in many peoples mind, but very few actually go there. Be the few people that are fortunate enough to say "I've been to Madagascar"!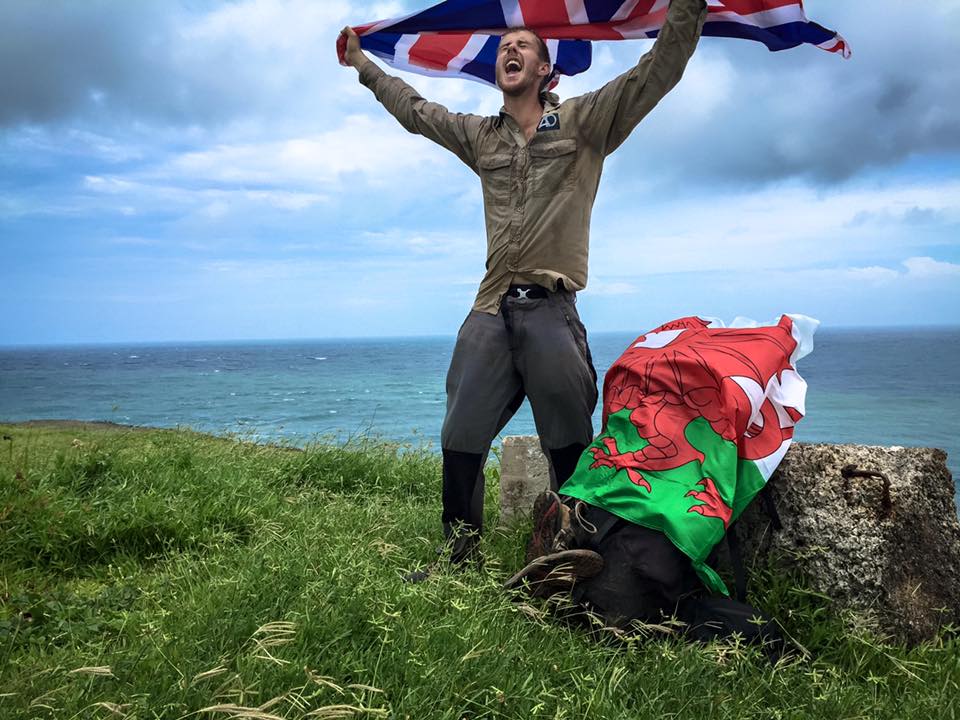 Secure your place on the Madagascar Trek with Ash Dykes this September.