Why trek the Sahara Desert?
Is it to conquer the world's largest hot desert? To try delicious Moroccan cuisine? Or to spend your nights under Africa's star strewn skies?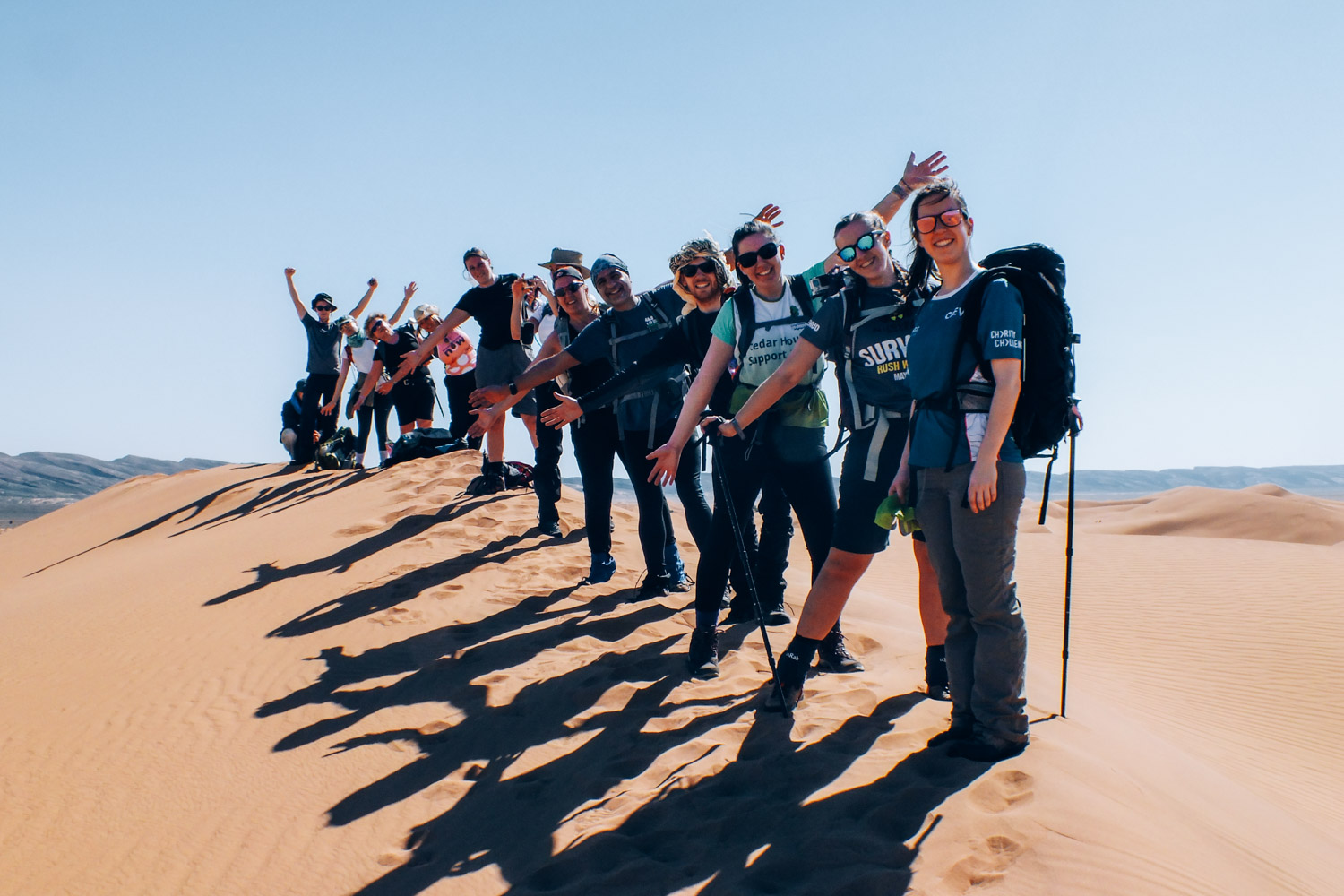 Charity Challenge's Adventure Travel Consultant, Alex, recently completed the Sahara Desert Trek. Here are the top reasons why she found it an unforgettable experience:
You really experience getting 'off the grid' – The Sahara Desert Trek is a real chance to escape everyday life and fully immerse yourself in the challenge. There is no Wi-Fi from the moment you leave the hotel and signal can be patchy as well. At some points you really feel like you are the only ones in the desert. This may sound horrifying to many of us, but Alex and her fellow trekkers said it was definitely one of the highlights of the trip!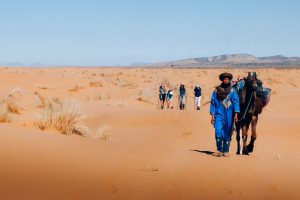 There are lots of opportunities to interact with local Berbers and nomads – one of the best thing about the Sahara Desert Trek is the chance to speak to locals. The entire trek support team, including the leader, are Berbers and have in depth knowledge of the area. Whilst not all of them speak English, you can still communicate through smiles and the team will always be on hand to help you with anything you need. Local nomadic families also visit the camp to sell soft drinks and small gifts which you can take home to friends and family.
The night sky – this challenge will give you the chance to see some of the best stars/night time scenery you'll ever see. The lack of light pollution in the desert means that there is nothing blocking your panoramic views of the stars. Prepare to be wowed! Your local guide will be able to point out constellations and watch out for those shooting stars – remember to make a wish!!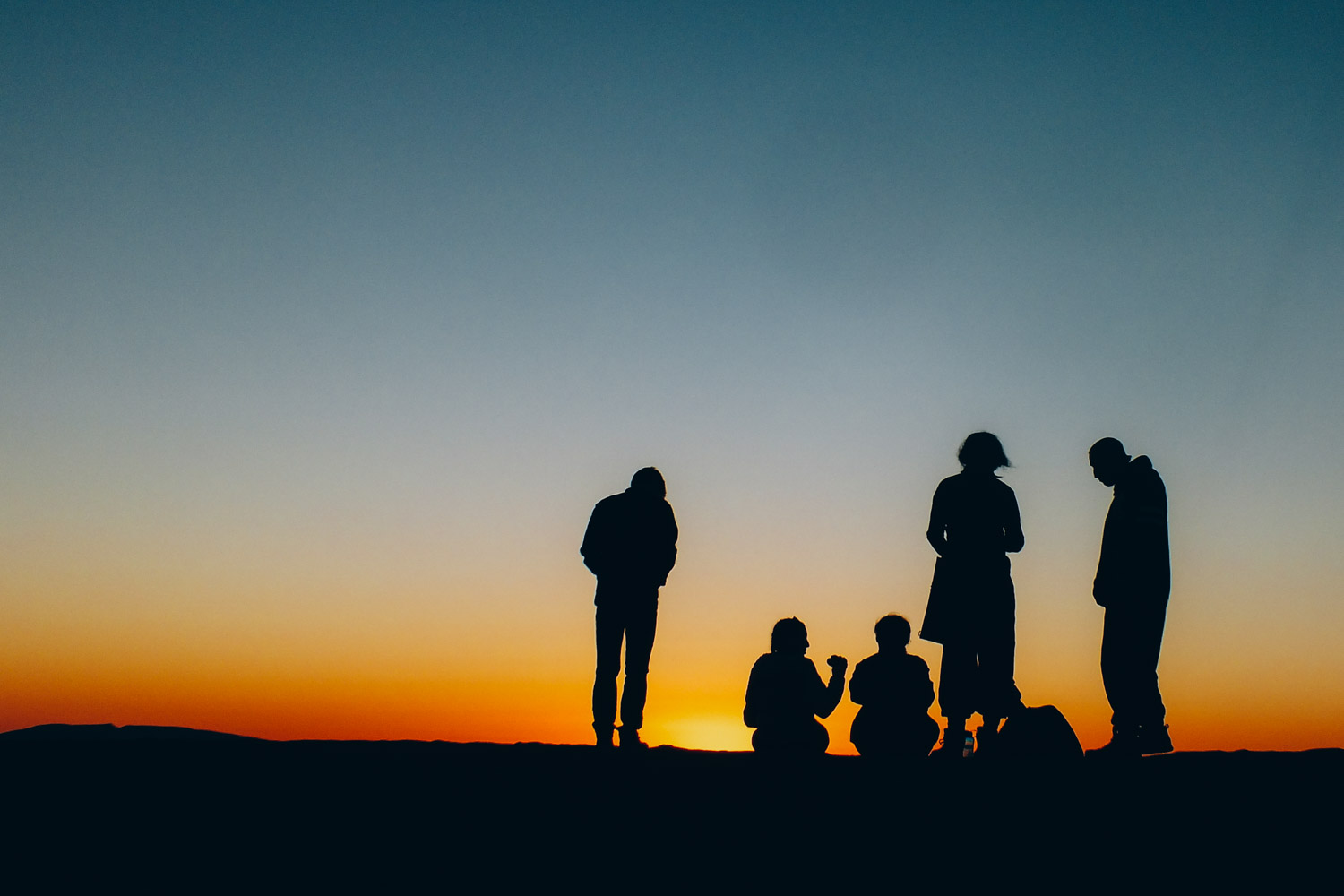 The outstanding scenery – the ever changing terrain and vistas of the Sahara desert will provide an incredible backdrop to your challenge. From the vivid sunrises and sunsets, to the seemingly never-ending plateaus, or climbing over mighty sand dunes and Jubels (Arabic for mountain) there really is something for everyone. The Sahara makes the perfect backdrop for those Instagram worthy photos, although we recommend putting down the camera and taking 5 minutes to soak up the views. Plus, some friendly Moroccan camels will accompany you on your trip. The perfect chance for a selfie!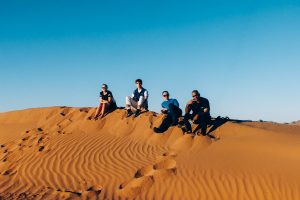 A chance to make new friends – participants on recent Sahara Desert Treks all agree meeting a new group of like-minded people and spending the week with them was an absolute highlight of the trip. Experiencing a challenge together is a definite bonding experience and you will hopefully come away from the challenge having met some wonderful people who can be your trek buddies for life!
What are you waiting for? Book now to secure your spot on the Sahara Desert Trek.