At Charity Challenge we are extremely proud of the amazing crew we have. We know it can be a little daunting joining a challenge for the first time so we thought you might like to meet the team in advance of your Charity Challenge. Today we introduce you to Challenge Leader – Tom Armes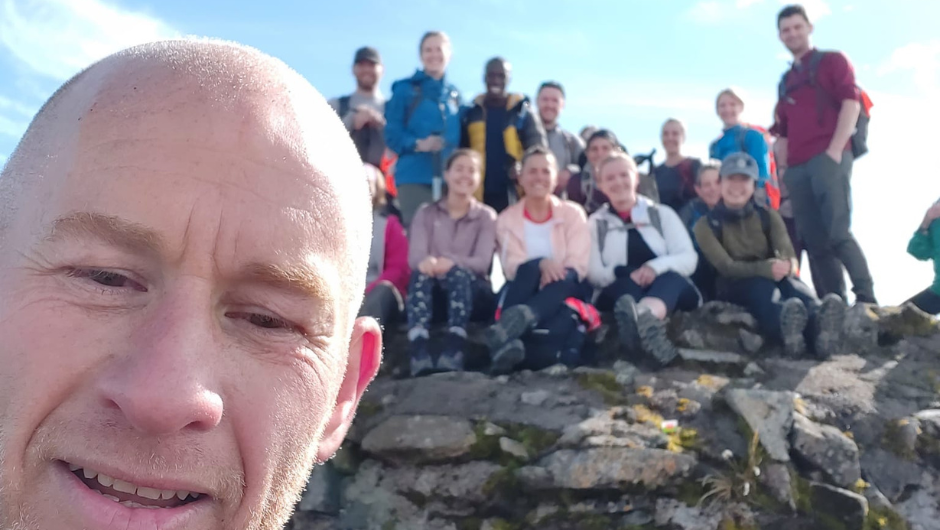 Name
Tom Armes
How long have you been a Challenge Leader?
Six years for Charity Challenge
What's been your favourite challenge (so far)?
Every event has been special actually, difficult to point out one in particular but maybe the 24 Peaks Challenge with Olly Murs in memory of Caroline Flack – that was very special. Also the amazing Icelandic Lava Trek with the Cystic Fibrious team from Canada, lovely people to be with for the week 😊
Do you have any challenges left on your bucket list?
International Challenges (Off to Everest Base Camp in March with my son and daughter – that will be a special experience for me as a Dad ! Also an exciting trip to Borneo later in the summer will be exciting.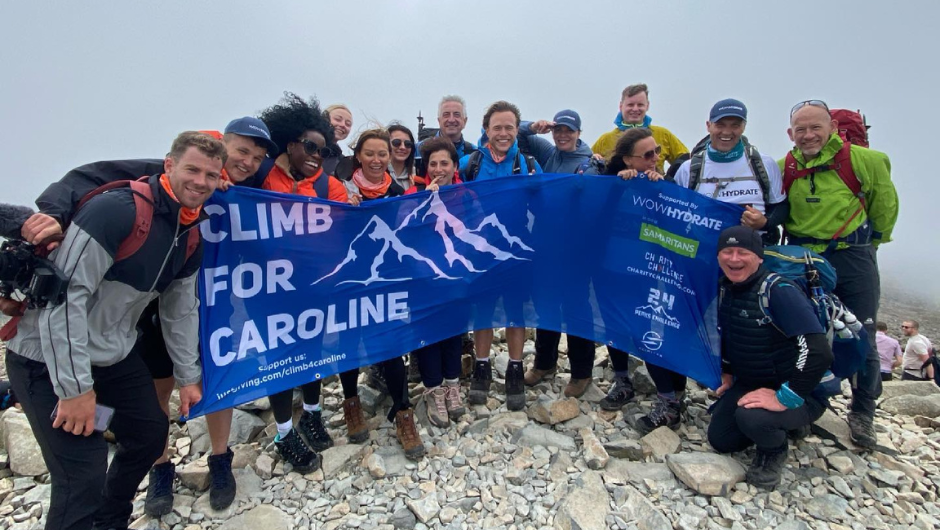 How do you keep your body in tip top shape for the challenge season?
I use the cross trainer at my gym for 60-90 minutes each session usually 4 or 5 times per week. I just watch some trash (or a Manchester United game 😊) on my phone and the time flies while getting fit at the same time !
What are your go to snacks to keep you fuelled and hydrated on a challenge?
Anything with chocolate on lol ….and Haribo's plus I do like orange squash in my water rather than just plain water !
Any top tips to share with participants signed up to a challenge?
'The five P's' – Proper Preparation Prevents Poor Performance……also ensure you have really broken in those walking boots and cut your toe nails !!!!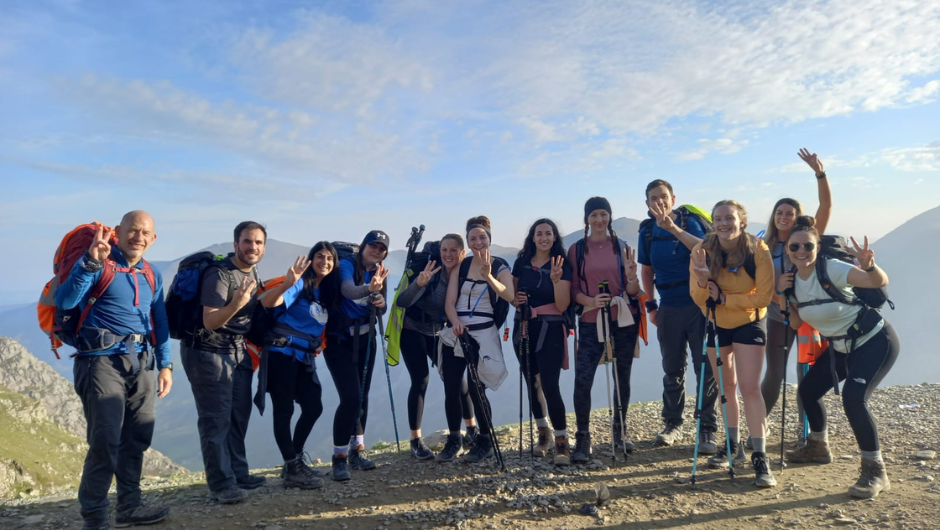 What 5 items do you always pack in your day rucksack?
boring stuff really, usual Mountain Leader kit, battery pack, loads of sweets, walking poles, spare insulin as type 1 Diabetic for 40+ years, always a spare T-Shirt to change into and usually some nice deodorant to not put the clients off !!
What is the best thing about being a leader?
The variation of visiting so many beautiful UK locations, great team members who the core team have known each other for 6+ years (including working for Andy Baker 😉) and the opportunity to lead new clients and enjoy the success's they achieve on a personal level.
What is your proudest achievement to date?
Being a proud Dad 😉 (followed by climbing Mont Blanc solo maybe …)