An exciting prospect for 2013! Charity Challenge will be working with partner and team leader Kevin Albin in creating the 'Pyrenees Snow Shoe Challenge'. A brand new and daring snowshoeing expedition!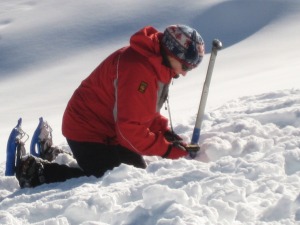 Kevin has put a lot of work into this challenge, and is really looking forward to seeing how people take to snow-shoeing and the panoramic Pyrenees!
'We chose this location because the Pyrenees tends to be less commercial, with stunningly beautiful scenery and amazing wildlife, which can often be seen as there are less people here than places such as the Alps. Where we operate, the area around Bagnees de Luchon, is ideal as it has good snowshoeing terrority and easy access into Spain
The expedition will be a three-day route in the high mountains of the Aiguestortes National Park, with accomodation in mountain huts. There will be a day of preparation before we leave where we shall learn about snowshoeing, the winter environment and avalanche assessments (which include training in the use of avalanche transceivers).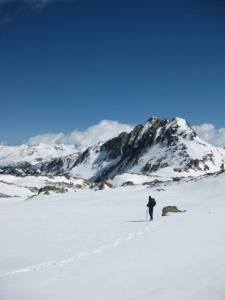 The area is remote and we shall be supporting each other while walking over frozen lakes and crossing high mountain cols. The area is also exceptional. There are few words that will describe the experience of being in these mountains with your companions, your snowshoes and your life in the rucksack on your back. That is until we make the mountain hut where we can count on some fine, filling meals and a warm bunk to sleep in. Then it's out again the next day to experience the very best that Nature has to offer.
This trip is not for the faint hearted but equally if you are a reasonable summer walker with the keenness to push yourself a little with the duration of the day and some basic living conditions, then the rewards will be exceptional! And it's not all hard work, you'll be staying in a luxury Chambres d'hote for the first and last night, Le Chalet Chapeau Bleu, with fine cuisine and comfy beds. This is also the location for the amazing celebration meal at the end of the challenge!
The motivation for putting yourself through such a challenge? Raising money for causes you feel passionate about!"
To learn more about the 'Pyrenees Snow Shoe Challenge' and maybe even book your place, click here! To keep up to date on all our challenge news, subscribe to this blog by clicking on the orange RSS button, you can also enter your email address into the adjacent box to subscribe to our mailing list.