Sarah Caroll join the Charity Challenge team in early 2019. Her background working in charity fundraising and passion for travel and adventure make her the perfect person to look after Charity Challenge's valued charity and corporate clients as an Account Manager. Read on to find out what makes Sarah tick.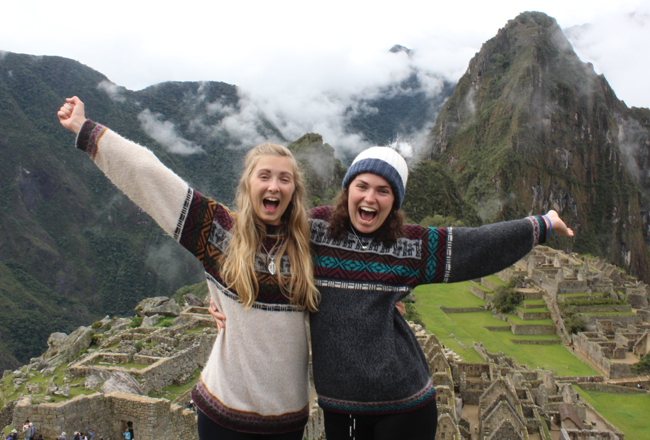 Name: Sarah Caroll
Location: London, UK
How long have you been part of the Charity Challenge team? 4 months now – it has gone so quickly!
What's your role at Charity Challenge? I'm an Account Manager for our Charity and Corporate partners. So my time is spent meeting charities and corporates or chatting to them on the phone, sorting out bits and bobs like figuring out which new challenge will work for a charity or helping people figure how best to get ready for their big adventure!
Tell us a little bit about your background and what you did before joining Charity Challenge?
I grew up just south of Manchester and as a child was dragged out on many a rainy and windy walk which I'm now thankful for as I think it taught me how wonderful the outdoors are. I used to work in Sheffield for a small charity fundraising with Kilimanjaro and Mount Kenya treks before a 6-month stint in South America hiking the Andes and learning Spanglish. Then I found Charity Challenge in lovely north London!
What's your favourite Charity Challenge expedition?
Tricky question. The Sahara Desert looks incredible and I think the sunrises would be jaw dropping! The Highlights of the Tour de Mont Blanc would be really cool and very unique. A bit of my heart will always be with Kilimanjaro and the opportunity to go up the north face would be a dream come true! But I wouldn't say no to any of them, because I think they'd all be a fantastic and worthwhile experience.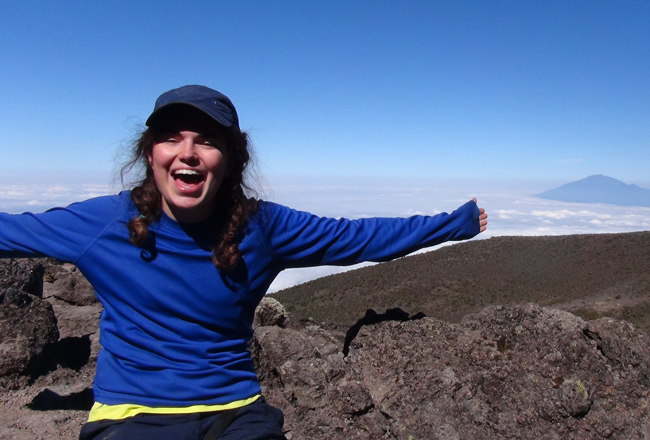 What do you enjoy most about your job?
It's lovely when it all comes together and you hear back from a charity that everyone on the challenge feels really accomplished and connected to the cause. I think these kinds of events are quite special, so when people get the full benefit of one our challenges – that's the best bit!
Did you always want to work in the travel/charity industry?
I studied Maths at University, and whilst I still love numbers, I fell in love with fundraising and challenge events as part of the RAG committee. They're thrilling, get your adrenaline going and all for a good cause. What's not to love!
What advice would you give someone who is looking to do a Charity Challenge?
You really can do anything you set your mind to! Just do it! People haven't made up all these "life changing experiences" they talk about. Also, wear your walking boots in before you set off.
How many countries have you visited?
Maybe around 20? Not enough! I need to be sent on a few challenges to get my numbers up I think…
Where's next on your list of travel destinations?
I've got my sights set on the Himalayas, I'd love to go and just hike in the peace and quiet for a couple of weeks and get away from civilisation/ wifi.
What's your favourite cuisine?
Basically anything with cheese.
How many languages can you speak?
I'm going to say 1 and 3/4 . The ¾ is a combination of some very broken French and Spanish.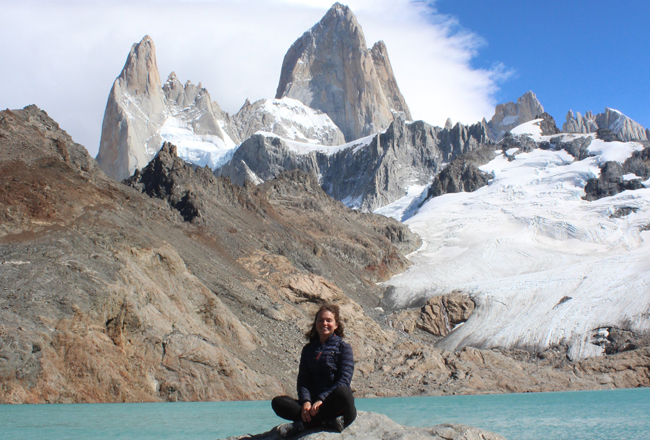 What three things can't you live without?
Peanut butter, my backpack and a notebook (I have to write everything down).
What would your autobiography be called?
Catching flights and catching feelings (I get very attached to places, people, water bottles – anything).
Tell us an interesting fact about yourself…
I make Sourdough every week from a Sourdough starter that is 80 years old and from Sicily