Mark Borton is Charity Challenge's Marketing Manager, and responsible for managing and maintaining the website, delivering our social media strategy, all-things digital analytics related and planning our marketing campaigns. We sat down with him for five minutes to find out more about what inspires him…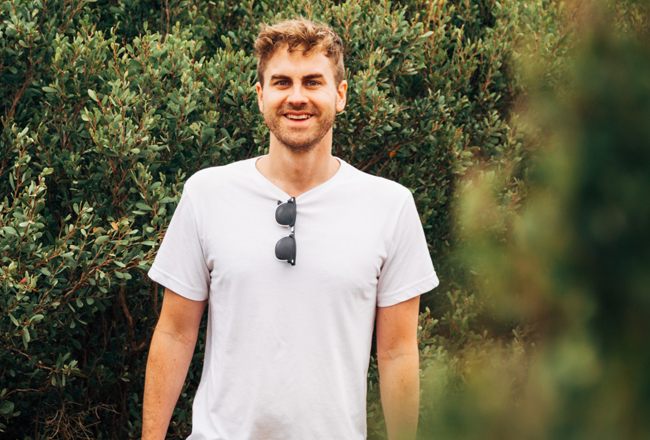 Name: Mark Borton
Location: London, UK
How long have you been working at Charity Challenge?
Only six weeks so far – but so far so good!
Tell us a little bit about your background and what you did before joining Charity Challenge?
I'm originally from Melbourne, Australia, where I spent most of my life. Prior to arriving in the UK, I worked for the Formula 1 Grand Prix in Australia, managing their marketing and advertising. However, my partner and I had always dreamed of something different, so two years ago we quit our jobs and travelled around the world. We ended up in London a year ago and haven't looked back since. London is a place I've always wanted to live.
What do you enjoy most about your job?
Being part of a small team means I've got greater responsibility than ever before. Previously, I was a small cog in a big team – now, I'm a big cog in a small team. It's also great to see tangible results and know you had a large part to play in the success.
How many countries have you visited?
At least 40+. I've been very fortunate and travelled from an early age.
What's your favourite Charity Challenge expedition, and why?
I'm interested in off-the-beaten-track destinations, and Madagascar fascinates me. Hopefully, fingers crossed, I'll be able to explore the country one day.
What advice would you give someone who is looking to do a Charity Challenge?
Enjoy the experience! It's not a holiday – but the reward for completing something you've worked hard to achieve is far better than any relaxing holiday on the beach can provide. You'll make new friends, experience something incredible, and no doubt be an inspiration to those around you. And that's pretty cool.
What's your favourite continental cuisine?
I really can't look past authentic Italian food. It's so simple, yet brilliant. That being said, I do find Indian, Portuguese, Moroccan and Thai food completely delicious!
What 3 things can't you live without?
I probably couldn't live without my camera, which is always attached to my arm. I should probably mention my partner here, so I'll add her in! And, finally, the ability to travel and explore. Life wouldn't be complete without any of those three.
What would your autobiography be called?
I did it my way.
Tell us an interesting fact about yourself.
I was the Australian 50m freestyle champion when I was 14 years old…