Women are "Out-Toughing Men" Reports Fundraising Travel Company As It Launches New Challenges to Mark Milestone Anniversary
Demand for Charity Challenges has Grown 92 per cent in Five Years
Women are "Out-Toughing" Men
Adventurers are Seeking Travel Challenges Closer to Home
New Challenges for 2019 include an Uncharted Kilimanjaro Climb, a Trek in The Alps & a Trekking, Cycling and Kayaking Combo in The Lake District
Fundraising tour operator, Charity Challenge is celebrating its milestone 20th anniversary by revealing a raft of travel trends and launching three brand new challenges for 2019.
Charity Challenge has trawled through 20 years of booking data to reveal that women are "out-toughing" men. They've also found challenges closer to home are booming in popularity and, overall, demand for Charity Challenge expeditions is greater than ever.
"In the past 20 years, Charity Challenge has helped tens of thousands of individuals to achieve incredible personal goals. While also raising in excess of £55,000,000 for more than 1,800 worthwhile causes globally," said Simon Albert, Director of Charity Challenge. "In the past five years, alone, we have seen the number of people taking on challenges with us grow by 92%.
Women are "Out-Toughing" Men
"The split between men and women on our challenges has always averaged around 60% women to 40% men but, historically, more men than women booked onto the "tough" or "extreme" graded challenges*. However, in the last five years the balance has shifted significantly. Women used to account for only 45 per cent of our "tough" and "extreme" challengers. They now account for 57 per cent and, in 2019, it looks set to rise further to 65 per cent. The challenges graded as "tough" or "extreme" range from classics like summiting Mount Kilimanjaro in Tanzania or reaching Everest Base Camp in Nepal, to tackling the UK's three highest mountains on the National Three Peaks Challenge."
"For many, embarking on a charity challenge provides a tangible way for them to fight a personal battle that they might otherwise feel powerless to overcome," continued Simon Albert. "The ability to raise money for a charity that's close to their heart and the personal development benefits that come with going somewhere extraordinary and overcoming a physical feat are the main motivating factors for the people who travel with us and the reasons that charity challenges are growing in popularity, particularly among women."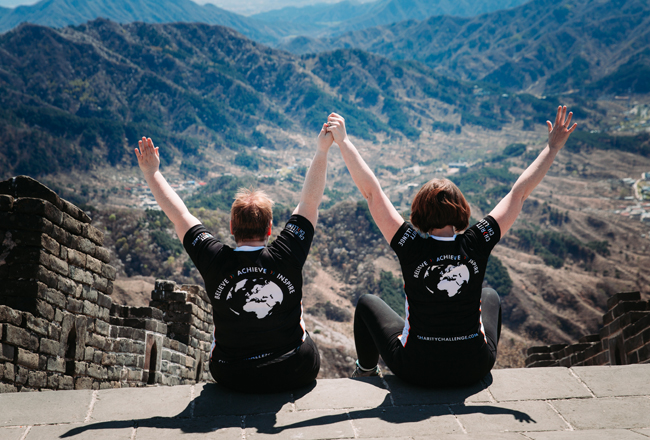 Adventurers are Seeking Travel Challenges Closer to Home
Charity Challenge has also revealed that, whilst the popularity of its classic challenges, such as the Sahara Desert, the Great Wall of China and Machu Picchu in Peru, has remained high over the past 20 years, demand for challenges closer to home is the fastest growing part of its business. Since Charity Challenge began offering UK-based challenges in 2015, in the Lake District, Snowdonia, and the Scottish Highlands, bookings have jumped by 200%.  2019 looks set to grow even further with a forecasted growth of 246% on 2015. "Our UK-based challenges are proving so popular that we have launched a new Lake District challenge for 2019. We also plan to add more adventures in iconic locations throughout the UK in 2020," said Andy Baker, UK Operations Manager for Charity Challenge.
New Challenges for 2019
As Charity Challenge celebrates 20 years, the company has launched three new trips; the "Highlights of the Tour Du Mont Blanc", the "Lake District Triple Challenge" and the "North Face Kilimanjaro Summit Climb."
1. "Highlights of the Tour Du Mont Blanc" is a six-day "tough" category challenge, where participants trek the French, Italian and Swiss sides of Mont Blanc in the Alps, amid beautiful and raw mountain scenery. Walking up to eight hours each day on mountainous terrain and rough paths, challengers will be tested physically and mentally, with the backdrop of the magnificent Alps to spur them on. To participate, adventurers must pay a deposit of £350 when they book and raise a minimum of £1,835 in sponsorship for the charity of their choice. Alternative funding options are available, details of which can be found online. Prices include flights from London to Geneva, transfers, accommodation for five nights, three meals per day, activity equipment, park entrance fees and the services of an English-speaking guide, drivers, cooks, porters and first-aid staff and supplies.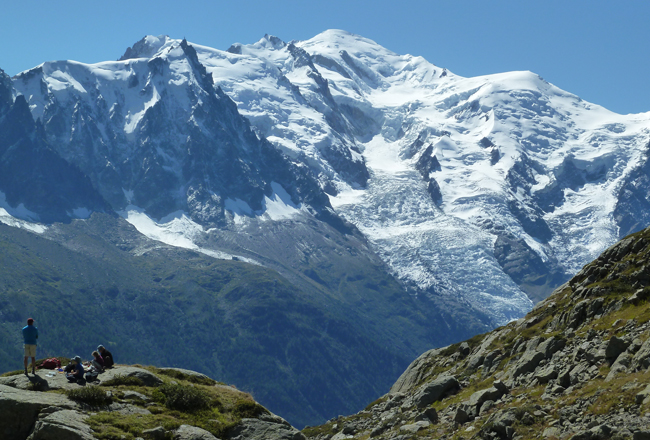 2. The "Lake District Triple Challenge" is a full-day challenge on foot, bicycle and kayak in the spectacular adventure playground of the Lake District National Park. Categorised as "challenging", the trip takes participants on a trek to the summit of one of the Lake District's most iconic peaks, the Old Man of Coniston. Participants are then tested on the off-road mountain bike trails of Grizedale forest and, finally, taking them by kayak across the iconic Coniston Water. Participants must pay a deposit of £75 when they book and raise a minimum of £395 in sponsorship for the charity of their choice. Alternative funding options are available, details of which can be found online. Prices include accommodation at the YHA Coniston the night before the challenge, breakfast on the morning of the challenge, a packed lunch as well as drinks and snacks throughout the day, qualified mountain leaders, cycling leaders & mechanics and kayak instructors, all equipment hire including mountain bikes, helmets, open top kayaks and life jackets, group first aid supplies and a celebratory drink at the finish line.
3. The "extreme" category "Kilimanjaro North Face Climb" itinerary takes adventurers up the virtually untouched north flank of the mountain. This allows them to reach the summit in daylight, something that the traditional Kili climbs have not been able to do. The route begins with a trek through a beautiful rainforest, before taking adventurers to the remote Northern Icefields and across the Reusch Crater. This is an area that no other Kilimanjaro itinerary touches. The new, 12-day trip involves eight days of trekking and has several departure dates in 2019 and 2020. Participants must pay a deposit of £725 when they book and raise a minimum of £5,775 in sponsorship for the charity of their choice. Prices include international flights from the UK, two nights in hotels and six in camps, all meals, internal transfers, entrance fees to national parks or other places of interest visited on the itinerary, activity equipment, first-aid qualified leaders and doctor, first-aid supplies and the services of a support team including English-speaking guides, drivers, cooks and porters.
About Charity Challenge
Charity Challenge is a multi-award-winning travel company specialising in raising funds for good causes. Charity Challenge recently won a World Tourism Award. The company was also voted "Best Challenge Company" in the Institute of Fundraising Awards two years running. The company's community challenge programme was commended by the Queen's Awards for Enterprise in Sustainable Development. Charity Challenge was highly commended in the category of Best Travel Company for Poverty Reduction in the Virgin Holidays Responsible Travel Awards.
To book and for more information, go to www.charitychallenge.com or call 020 8346 0500.