Just because we are self-isolating, it does not mean our fundraising and training needs to be put on hold. In fact, some would say we have been given an "opportunity" to finally focus on ourselves and kick start a new training regime.
The latest advice from Public Health England is to:
Stay at home
Only go outside for food, health reasons or work (but only if you cannot work from home)
If you go out, stay 2 metres (6ft) away from other people at all times
Wash your hands as soon as you get home
Do not meet others, even friends or family.
So as we all adjust to the new way of being, why not take on a Virtual Charity Challenge.
What is a Virtual Charity Challenge?
We have turned a selection of your favourite Charity Challenge trek and bike challenges into virtual challenges so everyone can continue to fundraise and train at home. Hooray!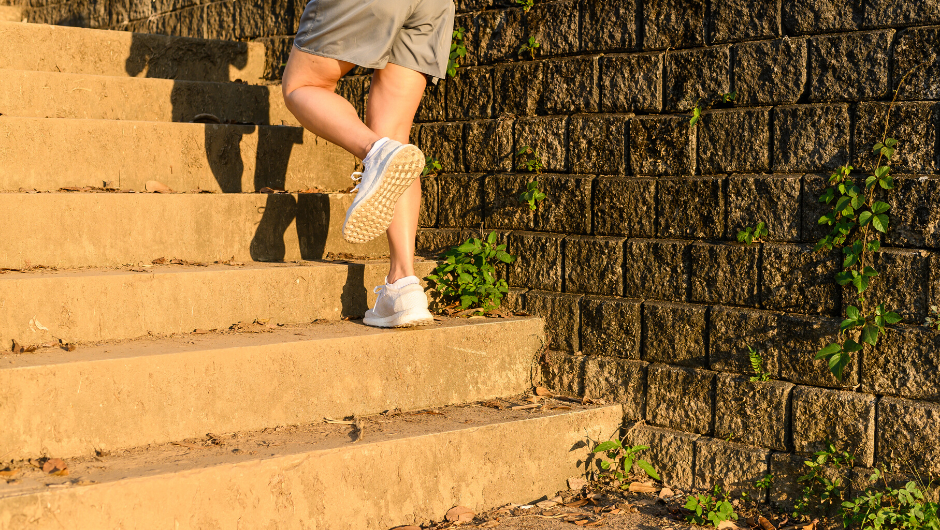 Virtual Peak Challenge
Climb the equivalent height of your favourite mountain on your stairs or steps at home. This is also a good opportunity to test out any new gear and ensure everything is well worn in for when your Charity Challenge event takes place. To keep the peace at home please ensure all muddy boots are spotless before you commence the challenge! To make it even more challenging we recommend you add some weight to your day pack, this is guaranteed to get the heart pumping.
Scafell Pike, 978m, England, 6,180 steps
Snowdon, 1085m, Wales, 7,120 steps
Ben Nevis, 1345m, Scotland, 8,810 steps
Mont Blanc, 4810m, France, 30,420 steps,
Kilimajaro, 5895m, Tanzania, 38,680 steps
Everest, 8848m, Nepal, 58,070 steps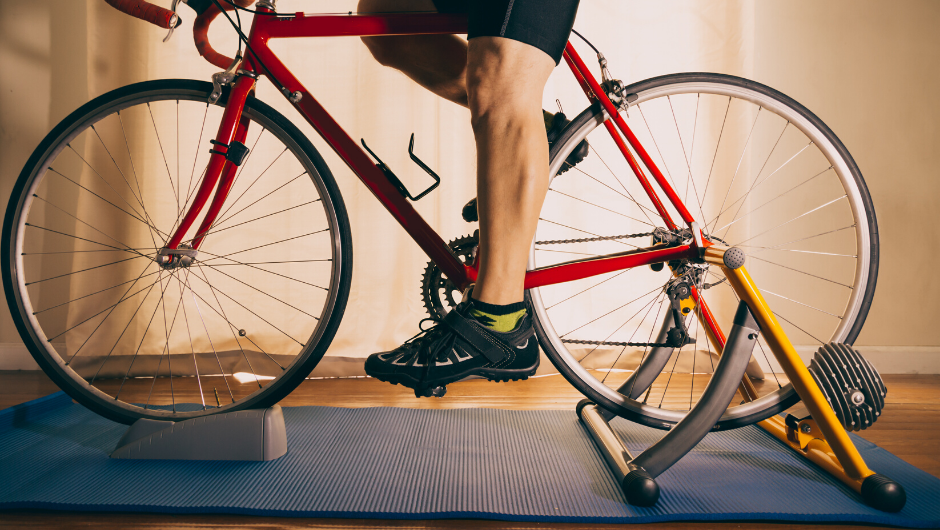 Virtual Cycling Challenge
Hop on your bike and pedal the distance of your favourite Charity Challenge cycling events. If you want to ride indoors, you have two options: create your own indoor cycling setup at home, for which you'll either need a turbo trainer (which turns your regular bike into an indoor trainer) or a dedicated indoor training bike. If you go outside, stay 2 metres (6ft) away from other people at all times.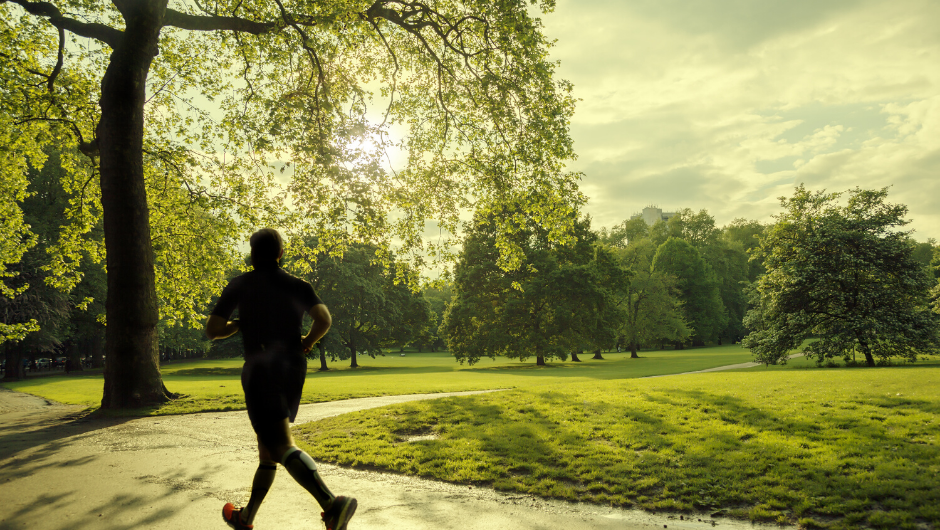 Virtual Trekking or Running Challenge
Trek or run the distance of your favourite UK and overseas Charity Challenge treks. To carry out this challenge at home you have four options:
Invest in a treadmill. As far as exercise equipment goes, treadmills are one of the easiest to use, although may be a little pricey
Trekking / running inside your home or garden. Map out a route and try to cause as little damage as possible! Try not to interrupt anyone at home, and please don't ruin any carpets or flower beds in the process
Trekking / running in place. One of the biggest advantages choosing this option is doesn't require much space—in fact, you really only need to be able to take 1-2 steps in a single direction! Just find a perfect spot and start stepping.
If you go outside, stay 2 metres (6ft) away from other people at all times.
---
How do I take part in a Virtual Charity Challenge?
It is super easy to get involved. All you need to do is follow the below steps and you are in!
Decide what Virtual Charity Challenge you and / or your household / team would like to take part in and take note of how many steps or what distance is required to complete the challenge
If you want to raise money, choose a charity to support and set up a justgiving page to start fundraising for them
Ensure you have an option to track your performance. There are multiple options on the market, we have selected a few of our favourites below: Fitbit, Strava, Map My Walk, Map My Run, Steps App, RunKeeper, Apple Watch, Apple Health, and Google Fit
Commence the challenge and share your progress with us on social media. Don't forget to tag us in your posts to be included in the Virtual Charity Challenge:
If you are competing with a virtual team tag the person you are handing over to
Once you have completed the challenge, share the fitness app or phone screenshot on social media, and don't forget to tag us so we can message you a jpeg certificate of completion for you to share with all your supporters
Now it's time for you to challenge someone else! Nominate the person who you think could take on this challenge by tagging them in your social post – then it's up to them!
---
Why should I take part in a Virtual Charity Challenge?
Support a cause that is close to your heart
During these unsettling times our charity partners need our support more than ever. The current situation puts them in an extremely vulnerable position as a huge portion of their income comes directly from fundraising events such as the London Marathon and other challenge events and races which they have now lost. Now is the time we all need to come together to ensure we can continue to help those most in need.
Improves your mood
It's true, one of the best ways to handle a stressful day at work, or a hectic home-life is to pound it all away with a run, or an exercise DVD or some aerobic sessions. When you exercise, endorphins are released and start coursing through your system, releasing a wave of positive vibes, which makes everything seem just that bit more manageable! April is Stress Awareness Month so there is no better time to get involved and support your mental health.
Helps you lose weight
This is rather an obvious one, but it's such a massive benefit of getting fit that we had to include it in the list! Fast-paced interval training is the best for fat burning, whilst jogging and regular exercise sessions are great at building your metabolism.
Lowers blood pressure
When you run, stretch and exercise your arteries get flexed, in effect giving them as much of a workout as you are giving the rest of your body. So, by keeping your arteries flexed and wide, you'll be lowering your risk and developing high blood pressure.
Personal development
Every loves the feeling of completing a challenge. The level of self-worth increases dramatically when we put our minds to something, and we succeed. In our current world we find ourselves losing control of our regular way of being. This is a chance to take back some control, to keep focused and energised during these unsettling times.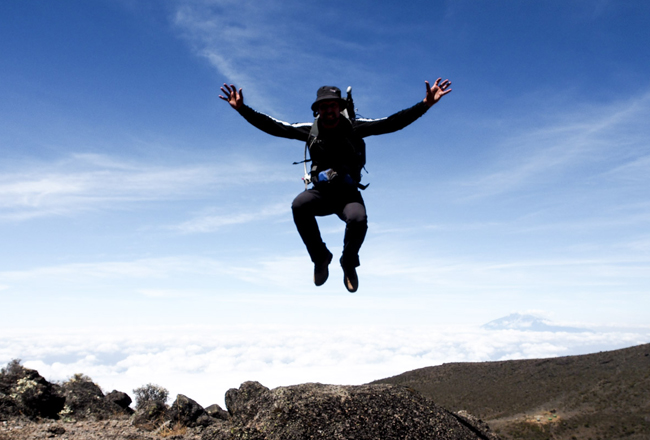 ---
So there you have it, very easy steps to take on a Virtual Charity Challenge while we are all riding the wave of the Corona virus (COVID-19). We cannot wait to see your progress online – don't forget to tag us using #virtualcharitychallenge so that we can see how you get on!
Good luck, stay safe and stay at home.