Your safety is one of our main concerns at Charity Challenge, which is why ensuring you take out extensive travel insurance is an essential part of every booking.
We are therefore delighted to announce that our travel insurance partners at Campbell Irvine have launched a new updated Campbell Irvine Direct travel insurance policy which includes Medical Expenses and Cancellation cover for Covid-19. This is a vital piece of cover for any intended overseas trip, so please do read this information carefully.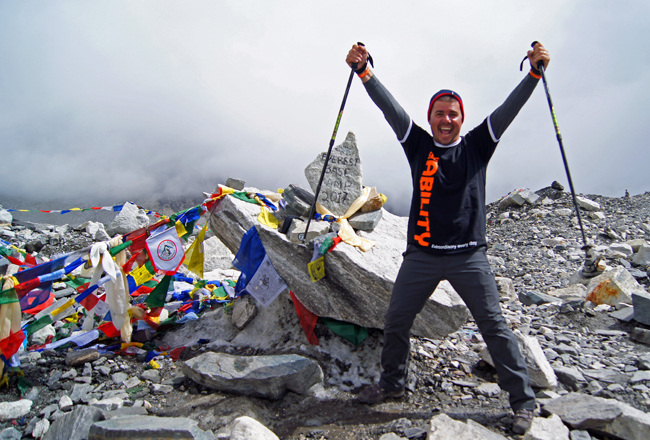 New Travel Insurance Policy
Medical emergency treatment overseas and medical repatriation due to an insured client being diagnosed with Covid-19.
Cancellation cover to reimburse your clients for any irrecoverable payments and charges made for travel and accommodation if they have to cancel their trip due to a doctor diagnosing either them, a close relative or their insured travelling companion with Covid-19 and as a result being advised not to travel.
Cancellation due to either the client or their insured travelling companion's direct exposure to a close relative being diagnosed with Covid-19 resulting in an order via the NHS Test and Trace programme for your client to be medically quarantined and not being able to travel.
Cancellation or Curtailment cover due to denied boarding of public transport if displaying symptoms of Covid-19.
Additional T&C's Applicable To The New Cover
There is no cover in respect of any travel to a region or country against British FCO advice. Should a client wish to travel to any area contrary to FCO advice then they will not be eligible to purchase this insurance and specialist cover should be arranged with Campbell Irvine.
There is no cover provided if due a second wave there is another 'lockdown', either locally, countrywide or in the destination country resulting in your client being unable to travel either from their home or to the booked destination. Likewise if the FCO subsequently advise against travel to destination there would be no cancellation cover under a travel insurance policy for such an event.
New European only Annual Multi Trip Travel Insurance
Campbell Irvine are also delighted to announce the launch of a new European only Annual Multi Trip travel insurance policy providing cover for unlimited number of trips within the UK and Europe with up to 31 days cover any one trip. Winter sports cover is available subject to payment of an additional premium.
For further information on the new updated Campbell Irvine Direct travel insurance policy please see :
If you have any questions please do not hesitate to contact the team at Campbell Irvine.
020 7938 1734 | info@campbellirvine.com | www.campbellirvinedirect.com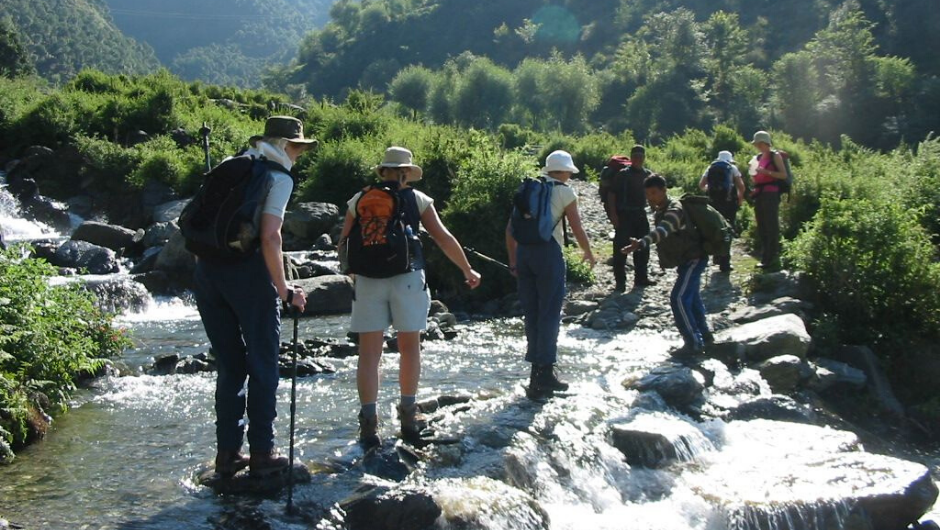 Do I Need Travel Insurance?
Your safety when travelling with Charity Challenge is our main concern which is why it is a booking condition that you have a suitable travel insurance policy that will cover the adventurous nature of your challenge. We have chosen to partner with specialist travel insurance providers Campbell Irvine, who offer cover for an extensive number of adventurous activities. Cover is available directly from Campbell Irvine for most European residents and includes cover for emergency medical and repatriation and for your cancellation or curtailment of the challenge. Cancellation cover is very important as you need to consider protecting the charity you are raising funds for, as they may be contributing hundreds or thousands of pounds towards your challenge costs.
You can view further details and buy the policy here.
We appreciate that whilst you may already have your own travel insurance in place, it is not administratively possible for us to vet each and every one of your policies. It is therefore the responsibility of each client to check that the policy cover they have in place adequately meets their requirements. Please note you can have more than one policy covering the same trip as many of our clients do. If you are flying directly to join the group in-country, please ensure the period of insurance covers the full duration of your trip for the travelling time to and from your home.
What happens if I make a booking with Charity Challenge and the trip can't run due to Covid-19?
Please rest assured that if Charity Challenge cannot operate a challenge in the host country due to Covid-19, we will offer you a number of options including:
the chance to postpone your challenge to a later departure (this year or next)
to join any Charity Challenge trip in another country (this year or next)
to receive a refund of monies paid for the challenge
Please note there are no admin fees to either postpone or change destinations, should we be forced to cancel your existing challenge due to Covid-19.