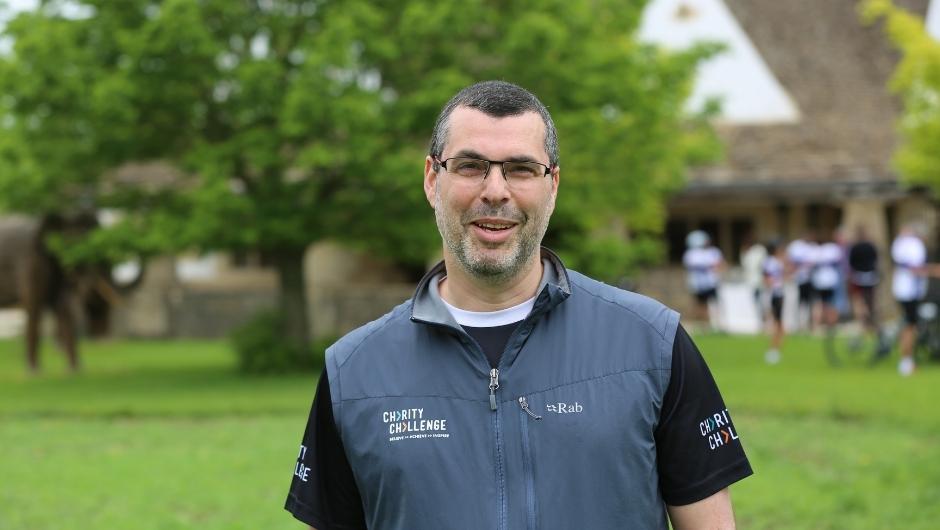 As 2021 comes to a close, we look back on everything we have collectively achieved with YOU – our heroic adventurous participants – and to share our gratitude to all those involved.
Clearly, the main achievement this year has been navigating through the many and sudden Covid impacts on international travel and working through the ever changing rules and restrictions. But I am delighted to tell you that we also managed to support almost 4000 participants to take on over 75 UK challenges, which have raised around £3million for many great causes.
We have many thousands of participants who were unable to take on an international challenge over the last two years, who are now lined up to travel on their challenge of a lifetime in 2022, and we look forward to getting those challenges back up and running.
To all of the individuals who came out this year to take on their challenge, and to our many charity and corporate partners, I would like to publicly thank you from the bottom of my heart for your continued support and desire to travel whenever the situation has allowed.
To the leaders, doctors, drivers and other support team members, thank you for your energy and enthusiasm and words of support in the difficult moments.
We can see the light at the end of the tunnel getting brighter and brighter and we hope and believe that 2022 will provide a year of new and exciting travel and challenge opportunities!
Simon and team Charity Challenge,
Simon Albert, Co founder and Director
Looking back on 2021, these are the moments that hold a special place in the hearts of our Charity Challenge leaders.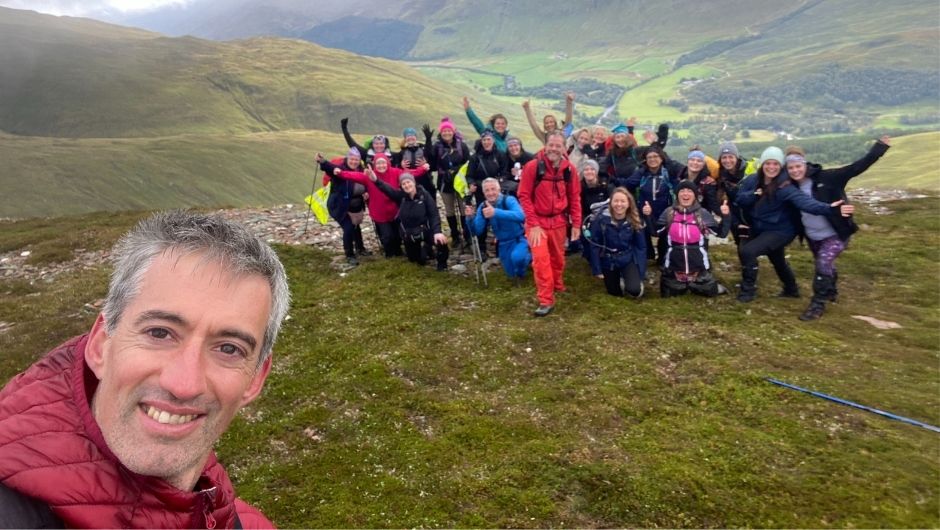 ANDY BAKER, HEAD OF UK EVENTS
Where do you start trying to pick a highlight from such an incredibly busy year! It would have to be the CoppaFeel! Scottish Highlands Challenge in September. For me personally this was the culmination of an initial idea to organise a trekking itinerary in the UK that would replicate the experience of being on one of our overseas challenges. It worked brilliantly. The varied routes in the Scottish Highlands offered a real challenge, the campsite was great, the food brilliant and the whole group of participants were very special. With no mobile phone signal on the campsite it was great to watch people sit and talk around the campsite….or queue up to use the pay phone clutching 10p pieces!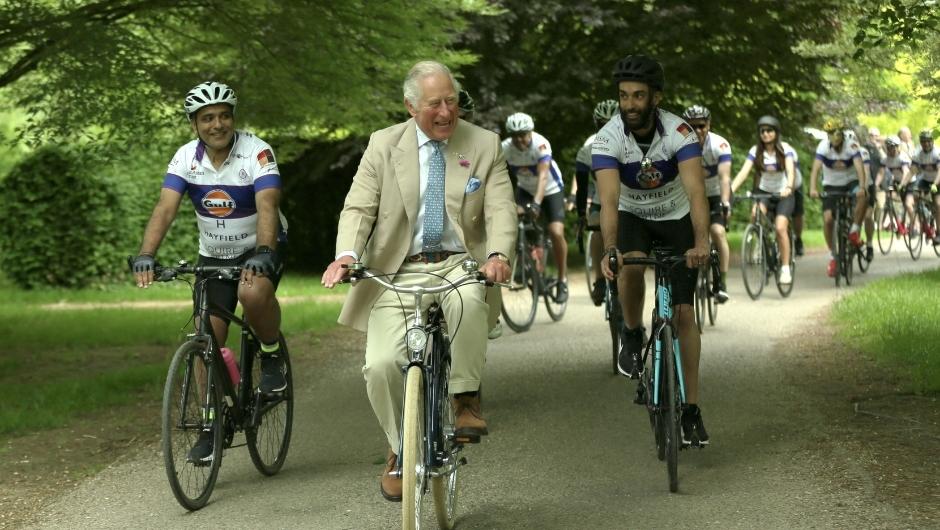 COLIN LOVELL
My highlight of the year has got to be Palaces on Wheels, the four day cycle ride from Highgrove House to Sandringham with the British Asian Trust. There were so many magical moments from talking to Prince Charles, accessing the various palaces and cycling many new roads. The route took us through the Cotswolds hills, historic Oxford, various royal parks, the chaos of central London and finally the flatness of Norfolk. A lovely diverse group who stayed positive and fun throughout, despite this being a very hard challenge for some of them. The Charity Challenge Team was made up of people I have done many cycle rides with before so it was nice to be part of a well oiled machine.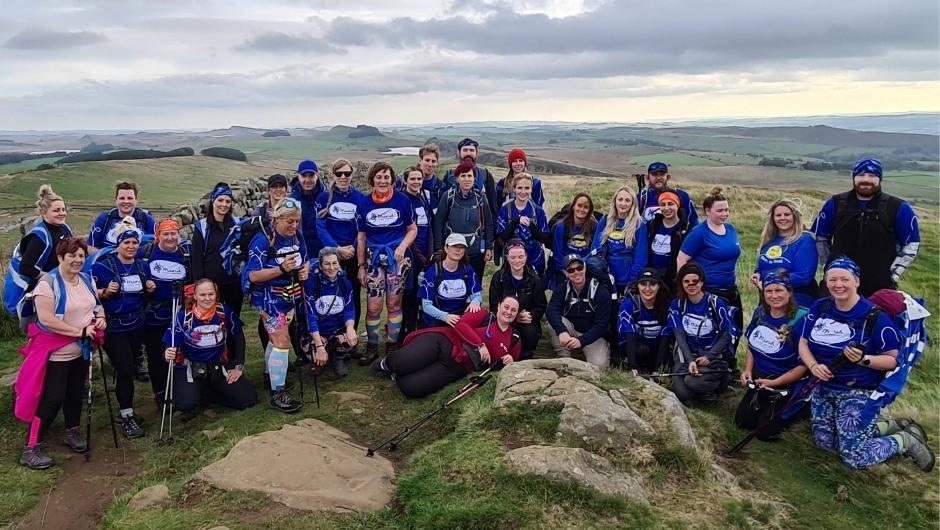 LOUISE ALLEN
It's got to be the Mind Hike Hadrian's Wall and Dawn till Dusk, both of which were on my home territory. Sharing 12 hours of laughs, tears and stories with some extraordinary people. After an extremely tough 18 months it was great to be able to promote and support good mental health through exercise and sharing chat.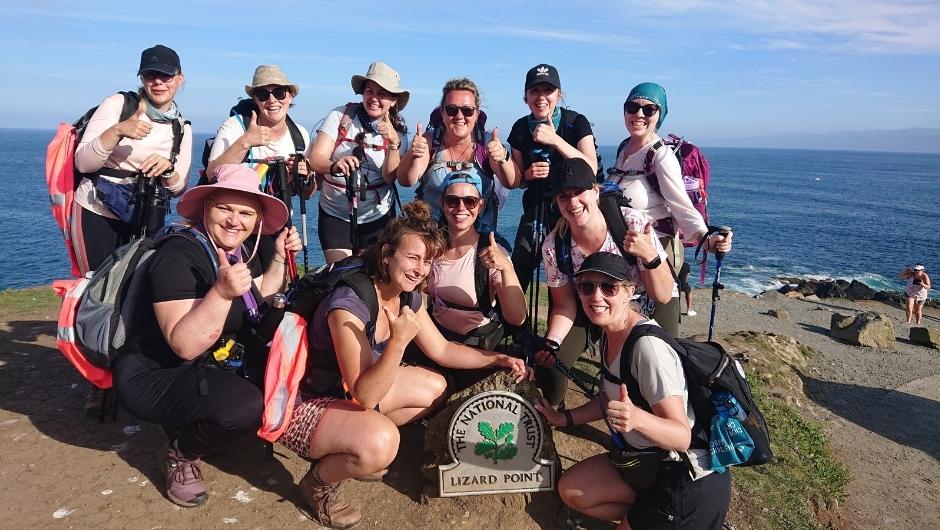 PENNY KNIGHT
St Ives was nervous – and rightly so. The G7 Summit was of secondary importance next to the main event. Joe Biden only had G7 but we had the No 1 G and she meant business. The CoppaFeel! crowd were descending en masse in temperatures of 31° to extreme excitement following months of anticipation. OK, it wasn't the intended Sahara Desert Trek but anyone who has ever come across this inspirational bunch of women would know that was never going to dampen their spirits. Pasties, ice creams, campsite cricket, tin mines and coves, cramp and blisters (wow, the blisters!), sand and rocky ledges – this trek had its highs and lows, tears and laughter, sun and rain, tutus and tits . . . of course, tits!! However there were many more highs than lows, more laughter than tears and more sun than rain. Yet again the CoppaFeel! participants had excelled, bonded like sisters, challenged themselves above what they thought they could and raised a significant amount for this incredible charity. Kris Hallenga (founder of CoppaFeel!), who lives in Cornwall, joined us to celebrate and sealed this for us all up there with the very best of life's experiences.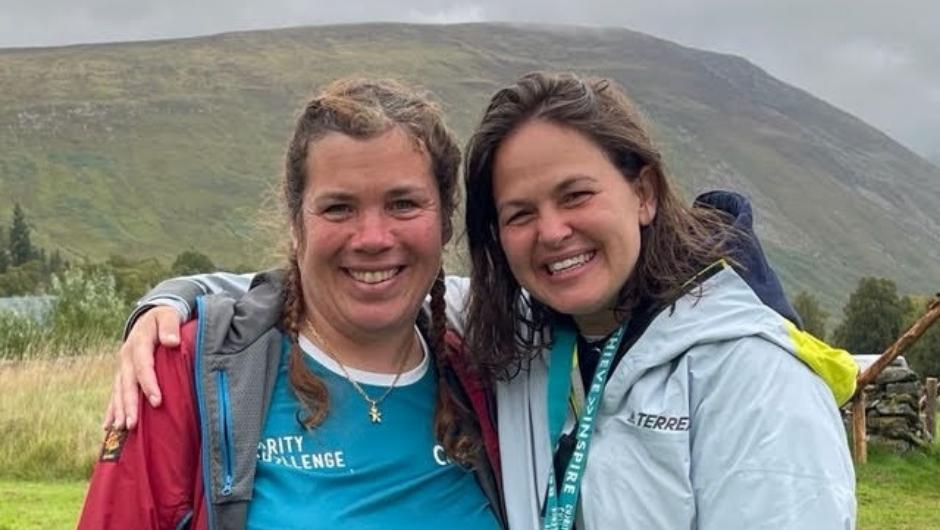 LIZZY CODD
Without doubt the two trips that stick in my mind from 2021 are the Coppafeel treks I helped lead in Cornwall in June and the Highlands of Scotland in September. The ladies who joined us for these trips overcame pain, self-doubt, mental health issues, family commitments and fitness to achieve heights they thought impossible. It's the reason I love leading walks, giving people the chance to achieve things they thought unachievable. They worked together to encourage each other and gain confidence in what they could do. From Tamsin who trekked mile after mile of vertiginous South West Coast Path despite her fear of heights, often in tears but continuing to put one foot in front of the other. To Leanne, who would take shorter breaks than everyone else so she could start up the next hill at her own pace and not feel guilty making people wait for her. To the extremely fit Kelly who despite having stage 4 cancer was always cheerful and quickly reassessed her goals when she realised others weren't as fit as her and would struggle with hills she could walk with her eyes closed – she turned out to be a real asset to the team. And finally my fellow leaders (the Teletubbies) were also the best crew ever – miss them all!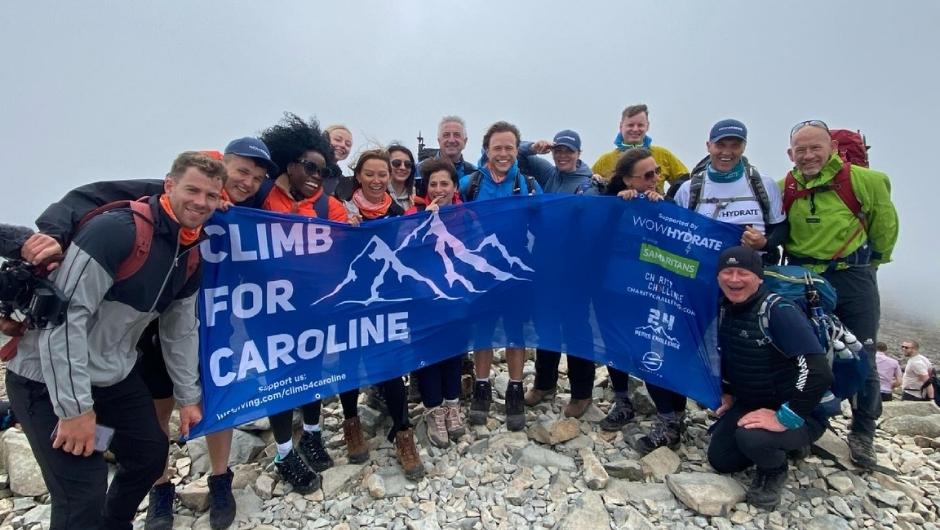 DUNCAN TURNBULL
There were three highlights for me working on three totally different jobs. All three had truly inspirational people on them for very different reasons. The first was Climb for Caroline in memory of the late TV presenter Caroline Flack. Taking part were her close friends and family in support of the Samaritans, which obviously made it a very emotionally charged event. The next was three days trekking Hadrian's Wall with nine amputees, among them Rachel Morris a double gold paralympic medalist. They were all very inspirational people.
Then came the big one: Coppafeel in Glen Lyon, a 100k challenge over five days with the most incredible people. Wow! What the body can do when the mindset is right! Thank you for allowing me to lead on these events.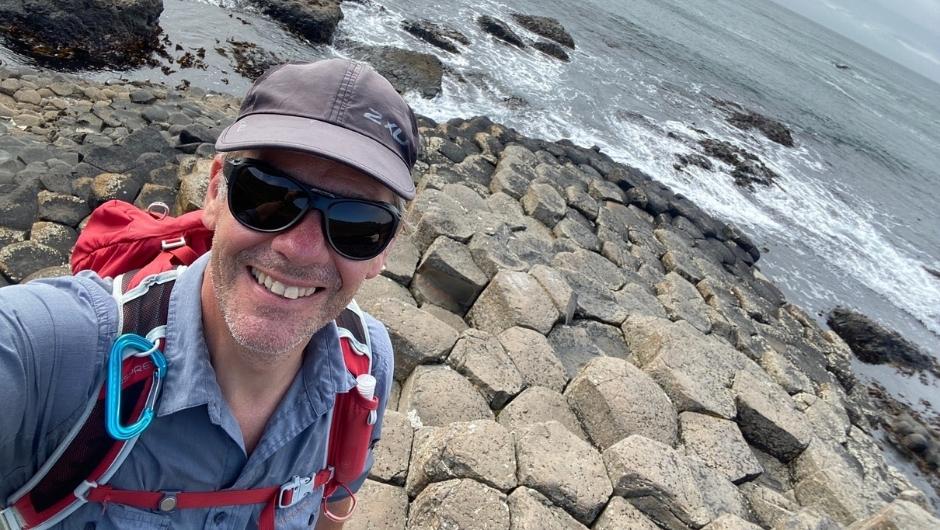 IAN MORTON
In a year of so many highlights it's been really difficult choosing just one! Exploring the South-West Coastal Path and Scottish Highlands with the ever-inspirational CoppaFeel! team, and the annual 24-hour MIND Hike on Hadrian's Wall certainly stand out. I have, however, chosen an event that stood out to me personally and professionally even more than those amazing trips – the "Giant's Causeway Challenge" in Northern Ireland in July. Helping plan and manage this inaugural event as part of a small leader team – involving a marathon-length trek along the Causeway Coast Way from the famous Carrick-a-Rede Rope Bridge to Portstewart via the World Heritage Site at Giant's Causeway – was really challenging and interesting. Subsequently seeing the great feedback from the participants after a spectacular day's walking (and seeing the Causeway myself for the first time) gave me a real sense of satisfaction!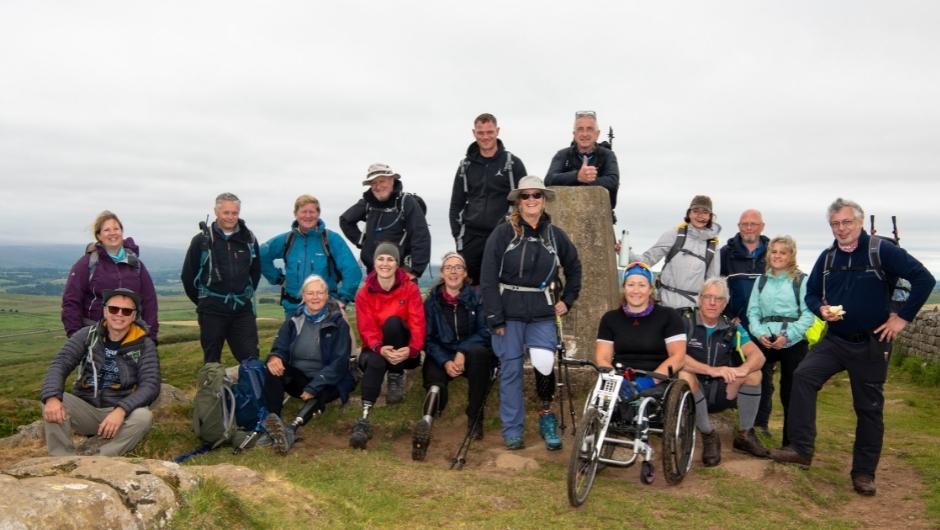 RICHARD SIMPKIN
This year has been an extremely active and eventful one and the final challenge in some ways is the hardest: how to pick one highlight out of a year full of so many challenging, fun and emotional events? I spent some time pondering over the many highlights and decided to head all the way back to June and the LimbPower Hadrian's Wall challenge. Having completed the recce, I had a picture album full of many stiles and some quite steep climbs as well as a series of alternative routes should the original route prove unachievable for the participants.
The route was a multi-day route which I find more enjoyable anyway as it gives you more time to get to know the participants. Day one went well but day two was the real learning point. There was a spot about a third of the way through when everything just clicked, the participants relaxed and the leaders understood when assistance was needed and when it wasn't. The event finished with me in a car park next to a coffee shop shouting across to the team "who's left their leg in the MPV?" much to the bemusement of other customers and the amusement of the team.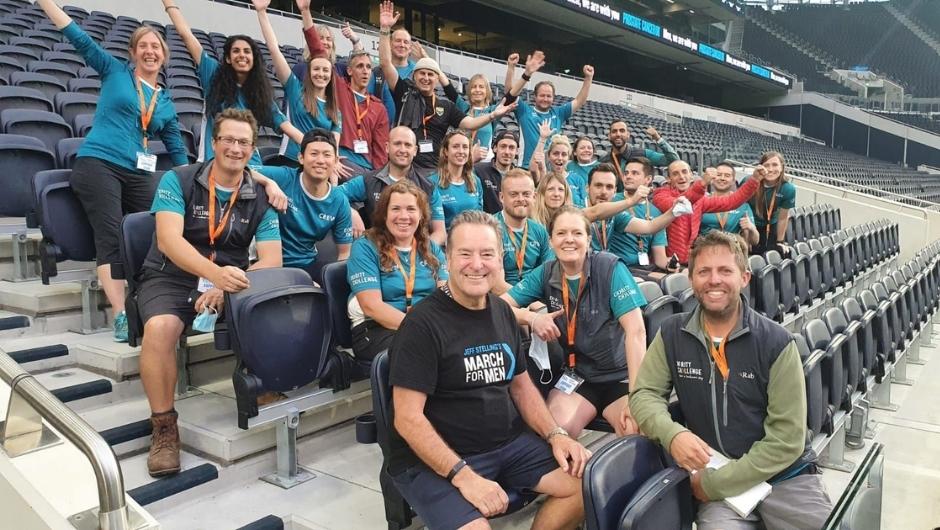 TOM RUMSEY
This year's highlight for me was without a doubt the return of the Prostate Cancer UK March for Men and the opportunity to hang out with the legend that is Jeff Stelling. This event has been the highlight of my calendar for a few years now. Charity Challenge is very proud to be supporting Jeff Stelling complete his 33 marathon walk for Prostate Cancer UK fundraising over £1.2 million! Charity Challenge have had the pleasure of being involved with 23 of the "March for Men" marathons since 2017. That's over 500 miles visiting over 60 football clubs and cities across the entire of the UK.
The 105 mile odyssey from Tyneside to London via Liverpool and West Yorkshire in 2021 did not disappoint! A team of 50+ staff over four days supporting over 400 charity walkers (including a few familiar faces) visiting, 17 sporting institutions and raising over £300k was full of amazing memories, lots of fun and was an emotional finish. This team photo with Jeff at the finish in the amazing new Spurs stadium pretty much sums up what a great event it is. Roll on 2022.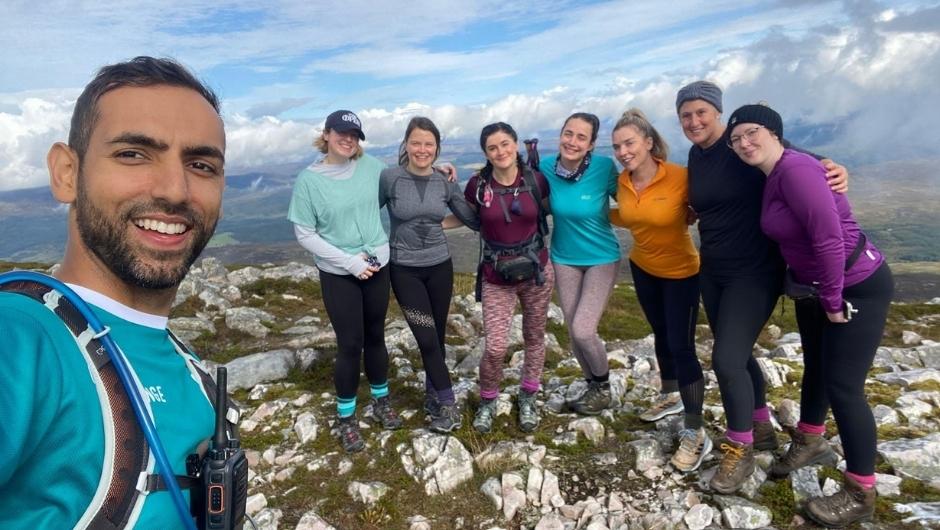 SAMEED ASGHAR
Having taken part in several amazing charity treks in 2021, the Coppafeel Scottish Highlands trek was definitely the highlight for me. It was great to see such an incredible group of people, who in one way or another were affected by cancer, take on a huge challenge. They were all inspirational individuals and it was an honour to help lead a group who conquered all of the mountains during the week. The bond between the whole group was something really special to see which I have not witnessed to such a deep extent on any other trek. This certainly left a lasting impression.
Just can't wait to make your own memories? Visit Charity Challenge to choose your next challenge!