Do not underestimate the importance of training before your challenge. Even if you are active and exercise regularly, it's good to adapt your training towards your chosen challenge activity. This is vital in building strength, cardiovascular stamina and muscle endurance for the challenge ahead.
We provide plenty of additional information and guidance in your personalised login area, including warm up, stretching, cardiovascular training, exercise intensity, cross training, resistance (weight) training, cool down and the hazards of over-training.
We recommend you seek advice from a fitness professional, so as to develop a programme tailored to your needs, lifestyle and fitness level. Besides specifying the types of exercise, duration and intensity you need, a good trainer can also advise you on nutrition and diet.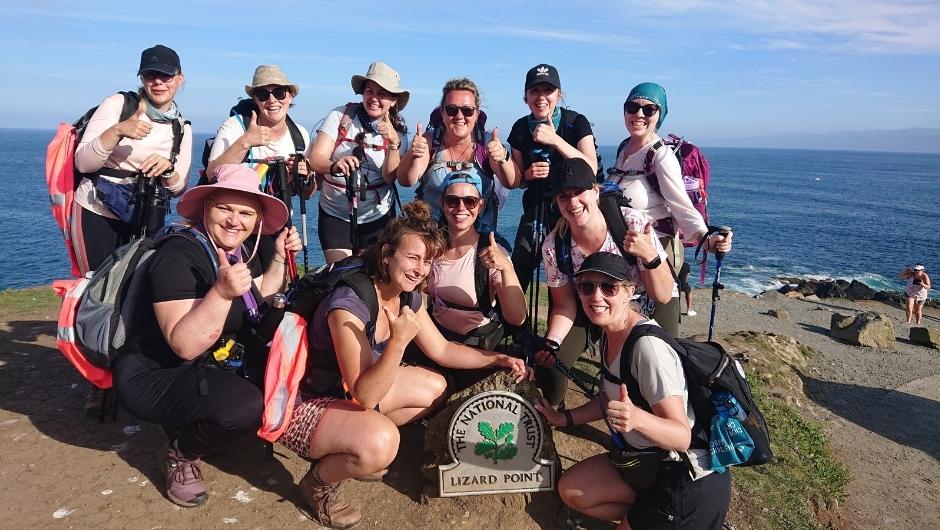 Challenge Training
If you would like to get a feel for our challenges ahead of your departure, why not consider booking on a 1 or 2 day UK Challenge?
We have a variety of challenges, covering all levels of difficulty, taking place in stunning National Parks across the UK that are led by highly qualified and experienced expedition and mountain leaders. These challenges will give you the perfect opportunity to monitor fitness levels, test out your kit, meet people in the great outdoors, share fundraising stories and gain valuable advice and support for the challenge ahead. We encourage participants to make use of our highly knowledgeable leaders and ask them any questions you may have about clothing and equipment, expedition health and wellbeing, trekking skills, walking techniques and teamwork!
We are offering all participants 50% off the registration fee when you book on one of the UK challenges listed below. Just use the code TRAINING when booking. T&C's – you must have an active booking on a challenge to avail of this offer. Discount can not be used in conjunction with any other offer.
1-Day Challenges
2-Day Challenges
What grade should I choose?
Whether you are a challenge veteran or this is your first time taking on a Charity Challenge we have something for everyone.
There are three difficulty levels:
Challenging: A "challenging" trip will test someone who is relatively fit and has a spirit of adventure. You may have had some previous experience, but this is not necessary as long as the correct training is undertaken. You will be physically tested but the terrain is often on well-established routes.
Tough: A "tough" trip should be undertaken by someone with previous experience and interest in the activity – whether biking or trekking. A tough challenge will test you both physically and mentally. Both cycle and treks will be hilly, and training is essential. On a UK "tough" challenge, you should expect 10+ hours of exertion over demanding terrain.
Extreme: Extreme challenges will involve a great deal of endurance. These trips are not to be taken lightly. They are usually undertaken by someone with previous experience in a mountain setting, but who wants to take their experience to the next level physically and mentally. Training is essential.