When we first came up with the idea of running treks exclusively for our lady trekkers, we had a blast of a Friday afternoon spent on Facebook brainstorming with our Charity Challengers to find the perfect name for our women only treks.
We came up with some real crackers, including "only girls allowed", "Girls on trek", "Charity ChallengHERS", "heals on hills", "survival sisters" and the rather dubious "babes in b

oots"!
We decided to settle on "Miss Adventures", as to us it seemed to sum up what these challenges are all about – A chance to escape the humdrum of everyday life and go off on a wild adventure of a lifetime with your best friends!
Women only events have grown in popularity over the last few years, as they represent a unique opportunity for women to join together in a celebratory, non-competitive atmosphere.
We are really excited to be launching this fantastic new challenge range, and whether you're interested in endurance, culture, cycling, or jungle trekking, we feel we have the perfect challenge for every adventure seeking woman out there!
We currently have 4 special 'Miss Adventures' challenges featured on our websit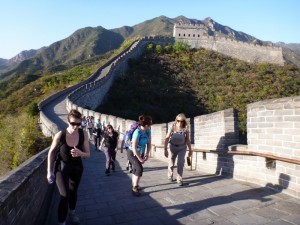 e;
Miss Adventures Great Wall Discovery challenge – for this challenge, it's 'sisters vs the steps' as our challenges take on the legendary steep staircases of the Great wall of China, whilst also having the opportunity to explore the city and culture of Beijing, China's capital. Click here for more details and to book!
Miss Adventures Thailand Jungle Expedition – as one of our Charity Challengers christ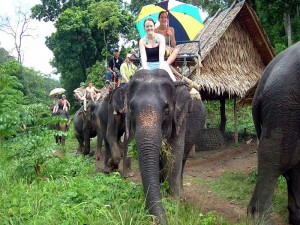 ened it on Facebook, this is the "lip stick jungle" challenge, where our challengers battle their way through the tough terrain of the Thailand rainforest, go bamboo rafting along the River Kwai and visit the Elephant wildlife sanctuary. Click here for more details and to book!
Miss Adventures Saigon to Ankor Wat Challenge – it's "heels on wheels" on this amazing cycle challenge through Vietnam to Cambodia. Participants on this challenge cycle 450kms through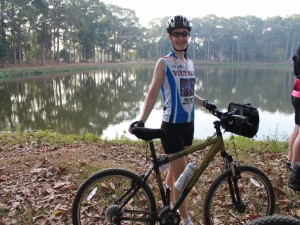 heart of Mekong Delta, get aquatinted with Khmer culture by staying in locally owned accommodation, and visit the iconic temple of Angkor Wat, a true masterpiece of Khmer architecture! Click here for more details and to book!
Miss Adventures Trek to Machu Picchu  –  on this "not so Macho picchu" (these puns are getting worse and worse!) challenge, you
explore the Inca capital of Cusco, hike in the Peruvian Andes and reach the end of your journey at the legendary lost Inca city of Machu Picchu. Click here for more details and to book!
Miss Adventures Kilimanjaro Summit Climb – on this classic "Kili-woman-jaro" challenge, adventurous ladies attempt to summit the highest mountain in Africa in extreme conditions. Click here for more details and to book!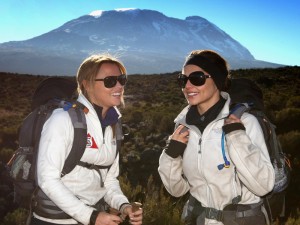 You can find out more information about all our challenges on our website at www.charitychallenge.com. To keep up to date on all our challenge news, please subscribe to this blog. You can also enter your email address into the adjacent box to subscribe to our mailing list.